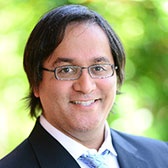 Ophthalmologist (eyes)
7 years of experience
Accepting new patients
Brought to you by
License & Identifications
A medical license is required for a doctor to practice medicine in a particular state. Requirements vary by state but most require, at a minimum, post-graduate training in the doctor's specific specialty. An NPI number is a national identifier unique to an individual health care provider and is managed by the Center for Medicare & Medicaid Services (CMS).
Learn more about Dr. Chirag Parikh:
View the full profile to get information on:
Qualifications
What's important to you
---
View full profile
Patient Reviews
The overall average patient rating of Dr. Chirag Parikh is Excellent. Dr. Parikh has been reviewed by 9 patients who have provided 3 comments. The rating is 3.5 out of 4 stars.
Patient Ratings
Ease of Appointment

4.0

Promptness

4.0

Courteous Staff

4.0

Accurate Diagnosis

4.0

Bedside Manner

4.0

Spends Time with Me

4.0

Follows Up After Visit

3.7

Currently 3.6666666666667 of 4 stars
Specialties & Research
Dr. Chirag Parikh, MD is board certified in Ophthalmology.
---
Education & Awards
Dr. Parikh graduated from Emory University , Atlanta.
---
Affiliations
Dr. Parikh has 5 hospital affiliations:
Northeast Georgia Medical Center
Eastside Medical Center
---
Languages
Italian
Spanish
Portuguese
Korean
Gujarati
---
Additional Information

Dr. Chirag Harshad Parikh MD is a male Ophthalmologist, has 7 years of experience and practices in Ophthalmology.
Where does Dr. Chirag H. Parikh practice?
Dr. Chirag Parikh has 1 office location.
Dr. Chirag Parikh practices Ophthalmology near Lawrenceville, GA.
See Lawrenceville Ophthalmologists.