Rate Now
Share Your Experience
Have you seen Dr. Chris Clark?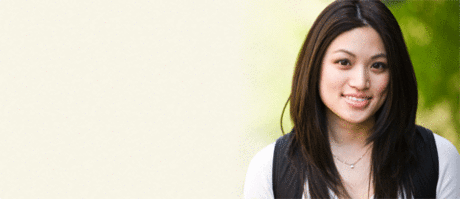 Birth Control
Get the facts about birth control so you can decide which type is right for you.
Quality Rating
Highly Satisfied
53 Ratings with 13 Comments
5.0 Rating
October 22nd, 2016
Best of the best!
He is so genuine. You can tell that he truly cares about his patients and makes me feel like I'm his only one. He is the best doctor that I have ever had! My teenage son also sees him and he has this way of getting through to him, like no one else can! My son actually loves going to the doctor when he has to! Again, the best of the best!
3.0 Rating
November 12th, 2015
Dr. Clark was highly recommended by a friend. I have been going to him for two years. I agree he is smart and will explain everything to you. But he has the worst bedside manner of any doctor I have ever known. In fact, I know no doctor that comes close to the level of rudeness. And he doesn't care. I spoke with him about it, and he said if I didn't like it, I could leave. My son also goes to Dr. Clark, and does not want to go back. I've spoken to his nurse practitioner and his aide about it. They are fully aware of his rudeness. There are a lot of smart doctors out there. You shouldn't have to dread going to your doctor. And yes, I decided to find a new one. One last thing, routinely, Dr. Clark has expressed extreme displeasure, if you come in to discuss more than one physical ailment.
5.0 Rating
October 15th, 2015
Excellent Physician
I have been a patient of Dr. Clark for over 10 years and I have always received excellent care whenever for all my visits (whether it is a routine physical or I need to be diagnosed for an issue). I like the fact that Dr. Clark thoroughly explains the issue. He provides pictoral illustrations to assist his patients with understanding the issue. I never felt rushed or hurried. Some doctors will prescribe pills for every issue, but Dr. Clark diagnosis the issue, which is key to me.
5.0 Rating
May 28th, 2015
5.0 Rating
May 7th, 2015
I am the typical male that doesnt like doctors visits at all. It has taken me years to finally find a doctor that doesnt make you feel like you are being rushed through without being taken care of first. He has listened to me each and every time even if was just allergies flaring up. Nurses were awesome as well. They definetly make a great team working together.
5.0 Rating
December 30th, 2014
5.0 Rating
January 10th, 2014
5.0 Rating
March 26th, 2013
Nurse Practitioner
I have been seeing Dr Clark for years, joining him after his move from Richardson. Recently, I was diagnosed with bad diabetes and was relieved to know that I did not need to see a specialist. Dr Clark and his Nurse Practitioner Nancy have been amazing in their care. My blood levels are well controlled and their knowledge of all the extra things I need to do has been really helpful.
5.0 Rating
January 31st, 2012
Dr. Clark is very professional and prides himself with putting his patients first.I have used him for several years, and would not consider changing doctors.He cam highly recommended from two different friends of mine who think the world of Dr. Clark.I could not be any happier with a physicianThe last time I had an appointment to see him, my waiting time in the lobby was 10 minutes.
5.0 Rating
March 1st, 2011
Complete confidence in Dr. Clark
Dr. Chris Clark is a rare creature these days. He's caring, He's super sharp, he's thorough..there aren't enough positive words to use here. My husband and I have seen him for the past 9 years and would never switch. I've seen him for a variety of different situations and this guy knows his stuff. You don't feel rushed when he's in the room with you. He has never failed to call me personally after being ill to check on how I'm feeling. Once I was sick while he was out and agreed to see another Doc in the practice...he called me to follow up then too. The man genuinely cares about his patients and enjoys practicing medicine. This shows every time you see him or speak with him. Another fact that I appreciate about Dr. Clark is that you'd never know about all the accolades and awards he's received unless you research him. He doesn't make policy of bragging or plastering his walls with this sort of stuff. He's never treated me with anything other than regard and respect. You ask for a call; he calls you. You ask to be seen; he makes sure you get in. He is a fantastic doctor and I trust him completely with my family's health.
5.0 Rating
May 20th, 2010
My family & I started seeing Dr.Clark when he first started in Richardson and that was over 10 yrs ago and we've never changed doctors. We still saw him even when our insurance changed and the office didn't accept the insurance. And we still follwed him to the new location..He has got to be one of the best doctors I've ever known. If he finds out that his patients are in the hospital he will call that hospital up himself and find out what is wrong and will follow up...I cannot express how much my children love Dr.Clark. I truely trust him....One of the rare doctors now a days who actually cares for his patients!!! And it shows..