Rate Now
Share Your Experience
Have you seen Dr. Christian Jones?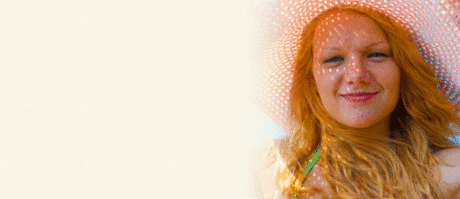 Skin Cancer
Get the facts about skin cancer, including the different types and symptoms.
24 Ratings with 12 Comments
5.0 Rating
September 22nd, 2016
1.0 Rating
March 26th, 2015
HORRIBLE DON'T GO TO THIS OFFICE
This is the worst doctor's office I have ever been to. The office staff is immature, rude, unprofessional and completely incapable of doing their job. Never even saw the doctor. Only saw the nurse practitioner and she was just as rude as the staff. Absolutely pitiful. I don't know how an office like this stays in business. If I were relying on an office like this to check to see if I had cancer, I'd be very scared.
5.0 Rating
December 3rd, 2012
Good doctor, loner lead times
1.0 Rating
June 3rd, 2012
No RESULTS!
I went to Jones Dermatology about 2 months ago and they couldn't tell what the rash was on my knee. So, they took a biopsy. I called them about 2 1/2 weeks later and they said that they would get the results in a few days. Guess what? I NEVER got a call about my test results but today I got a bill in the mail for the test!!!! So, they pretty much billed me for a test they NEVER gave me the results of. After 2 months, my rash has gone away and I have NO intention whatsoever of paying them for this test. DO NOT GO HERE...unless you want to be charged for services that they do not intend to follow through with.
5.0 Rating
March 30th, 2012
Standard skin check up
5.0 Rating
March 22nd, 2012
Great doctor
1.0 Rating
January 24th, 2012
Beware of billing
Six months after an initial appointment, a bill was submitted to my insurance for reading biopsies (interesting that I got the results from the office a full 5 weeks after they said they read them). To find out that I owed more money 6 months after the visit is inexcusable. In addition, on my second (and last) visit, he re-did a biopsy on one spot because he did believe the result. He said he wouldn't bill me. Guess what? I was.
1.0 Rating
January 7th, 2012
Compete Disregard for my Care.
5.0 Rating
October 18th, 2011
Curt, rude, argumentative and uneducated front desk help
Dr. Christian Jones is excellent. A shame he has such inefficient front desk help.
5.0 Rating
July 11th, 2011
surgery
1.0 Rating
April 26th, 2011
i was treated like their time was more valuable than mine. i waited for 20 mins in waiting room and another 5 in exam room than i was told i could only ask about 3 concerns because otherwise it takes too long. i have never heard of such a thing. maybe they should get you in right at your appt time then they would have the time to answer all questions. i bet if i was 20 mins late for the appt they would have said they need to reschedule me. well i have news for them my time is just as important as theirs. maybe after 15 mins of waiting i should have got up and left and then charged them for a missed appt. the truth is they probably limit questions so you have to come back and they can charge you again. i was never told at the time of my scheduling that i could only ask 3 things even though i mentioned i had several things i wanted looked at. this is extremely poor medical care and bad business. i will tell everyone i know to avoid this practice. the attitudes of the employees as well as the dr is cold. they make sure they get your copay before they take you back and i bet it is because so many patients have walked out without paying because they were treated so poorly from dr.
1.0 Rating
January 18th, 2011