Rate Now
Share Your Experience
Have you seen Dr. Christian Lothes?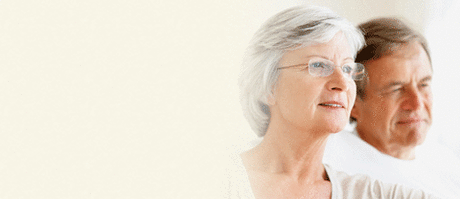 Alzheimer's Disease
Get the facts about Alzheimer's Disease, including the symptoms and stages.
52 Ratings with 21 Comments
2.0 Rating
June 20th, 2017
Unable to get any follow up after surgery for fractured neck.
1.0 Rating
November 4th, 2015
BAD EXPERIENCE
HE WAS VERY UNCARING AND COLD. WOULD NOT GO THROUGH OPTIONS WITH ME AND SAID SINCE I WAS NOT A TEXTBOOK CASE HE COULDN'T PROMISE ME ANY RESULTS BUT IF I WANTED SURGERY HE WOULD DO IT. NEVER GAVE ME WHAT HE THOUGHT WOULD BE THE BEST ROUTE ALL MY QUESTIONS WERE ANSWERED WITH WELL I AM SURGEON. WOULD NEVER RECOMMEND HIM TO ANYONE.
5.0 Rating
August 13th, 2015
Dr. Lothes and his staff was and are very responsive to my needs. I feel very fortunate to have found Dr. Lothes. I am two weeks post op and feeling great. I went from being bent over, hobbling around on crutches, in excruciating pain, to standing straight up, slight tingling in three toes and some incision discomfort.
5.0 Rating
May 5th, 2015
We were very impressed with Dr. Lothes and his staff.. The girls in the front office were so kind.... His nurse Holly was AMAZING too... His scheduling cordinator Loretta was nothing short of wonderful... The girls in the office really care and it shows. Dr. Lothes came in and told us what the finding were. He told us about the surgery that was going to take place and what that happens. He sat back and listened to what we had to say and answered our questions. People talk about his bad beside manner, well we didn't expierence that at all. He seemd to be a man that stops and listens and thinks before he speaks. The only downside to the appointment was the 2 hour wait time, but that shows they take time with their patients and don't push them through like cattle.
1.0 Rating
April 30th, 2015
Worst experience ever with a clinic.
Waited 3 hrs after appt. time. Screener had wrong records & worked for another doctor. Waited another hour, finally saw doctor for 10 mins. He blamed admin staff for delays and confusion; said he doesn't think it will ever get better. He said he was going to sched appt for catscan... it's now 1 week later and they say it's not in my charts yet and to wait another week and they maybe they'll get to it.
1.0 Rating
April 8th, 2015
5.0 Rating
March 22nd, 2015
Great Doctor
I don't know why others have said his bedside manner is poor. He spent a lot of time with me and listened to my problems, discussed my MRI and was very pleasant to work with. He got me scheduled for surgery for the next day because he knew how much pain I was in. He was a God send and I thank him and his staff for getting me through this with such promptness and caring personnel. I would recommend him and will certainly go back to him if the occasion arises. Thank you Dr. Lothes and all your staff that made my visit pleasant.
5.0 Rating
January 29th, 2015
Caring Doctor. Took time to talk with me. His nurse Loretta was great!!!
1.0 Rating
January 9th, 2015
One of the Worst Drs I've Encountered
2.3 Rating
January 11th, 2014
Experience
Dr. Lothes lacks bedside manner. He seems emotionless. His office is modern and clean. I did not wait long before a nurse called me to room. The nurse was kind and did a better exam than my regular doctor. Dr. Lothes did not seem to care less.
2.3 Rating
December 18th, 2013
Dr was good, so far & most surgeons bedside manners aren't like your gp's, cause you don't see em on a reg basis. Liked dr lothes but could do w/out the looong wait time for your appt. Being in pain & having to wait between 1-2 hrs is ridiculous. His care coord doesn't really care for the patients & it shows. Think she's in the wrong business. Dr doesn't folw up w/patients, wish that was diff.
3.7 Rating
March 9th, 2013
Dr.Lothes has no bedside manners at all. Emotionaly this was a horrible experience. With that being said to make a long story short this man knows his stuff. Dr Lothes done my back surgery and gave me a new lease on life. From the moment I woke up from surgery its been nothing,but improvement daily. I went from hardly able to walk to being a normal 30 yr old active women. Im only 8 weeks out of surgery,but my life is back. So yes Dr. Lothes is much less then perfect personality,but awesome at what he does. If I ever have another problem I will go back to him and I would recommend him. His nurses and PA are awesome. The Care Coordinators are rude as well.