Rate Now
Share Your Experience
Have you seen Dr. Christian Pavlovich?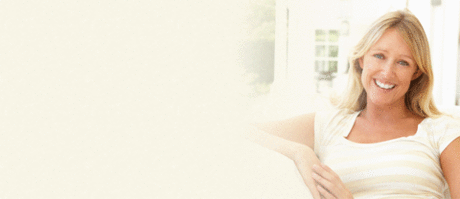 Hysterectomy
Learn about why this procedure is performed, who gets it done, and the different types of surgeries available.
Quality Rating
Highly Satisfied
35 Ratings with 13 Comments
5.0 Rating
August 23rd, 2017
If you are reading this evaluation, you are undoubtedly concerned about your recent diagnosis and treatment. Hopefully, you have supportive family and friends who can help you get through this difficult time of your life. In any case, be positive and do your at most effort to make the 'right' decision for yourself. When my family and I learned about my diagnosis from my urologist, whom I had visited over the previous four years for the irregularities and somewhat PSA number, we were quite surprised to learn of the cancer's severity—a Gleason score of 9! It was quite a shock. In the immediate aftermath, my life suddenly became consumed with worries and the difficult task of selecting a treatment plan. Dr. Pavlovich was the last of the many surgeons that I visited. I reached out to him directly by email explaining my situation at 10 pm soon after my diagnosis, and was pleasingly surprised to receive a very supportive response from him at about 10:30 pm that directed his secretary to contact me for an appointment. We visited Dr. Pavlovich 2 days later! Although, he did not try to diminish the degree of aggressiveness and urgency of treatment, both my family and I felt hopeful and confident about the possibility of curing my cancer following our visit with him. In addition to his mannerism, we became impressed with his competence and confidence about his work, and the fact he is an active researcher in the area of understanding and curing prostate cancer. Hence, although Johns Hopkins Bayview Medical Center was by far the farthest distance from our home, and we had to wait over one month for the surgery, we felt it was the right decision for me. The surgery went very well; i.e., I did not have any complications beyond the normal side effects, and after the first day, I did not have any pain. My family and I are thankful of Dr. Pavlovich for the rest of our lives. I am very hopeful that his excellent work will result in curing this disease. My pathology report was all negative (in spite of the expectation of spread of cancer cell in the vicinity of prostate and needing the follow-up radiation), and my follow-up test of PSA was undetectable. I attribute this to being lucky and excellent work of Dr. Pavlovich. No matter what, I am always thankful for his efforts and work, and recommend him with at most confidence. He is an outstanding physician, surgeon and human, and is making important contributions to the mankind.
5.0 Rating
March 7th, 2017
Excellent Surgeon
5.0 Rating
May 26th, 2016
Excellent Surgeon and very good communicator
5.0 Rating
March 3rd, 2016
5.0 Rating
November 13th, 2015
Outstanding Physician
5.0 Rating
April 21st, 2015
5.0 Rating
August 12th, 2014
Great Rep Justified
5.0 Rating
October 22nd, 2011
5.0 Rating
July 22nd, 2011
4 years and still going strong
Dr. Pavlovich operated on me 4 years ago and it could not have been better. He was the 3rd Doc I went to and the whole experience was much better than the first. I highly recommend him. Going through Cancer at 40 was hard enough. He and his office staff where the only medical people that I went to truely cared and wanted to help. It felt like the others were just doing their jobs. I live 2+ hours a way and I would highly recommend going him from any distance.
5.0 Rating
June 4th, 2011
Jim S.
I could not have had a better surgeon for the treatment of my prostate cancer. It was easy to place all my confidence in the extraordinary Dr. Pavlovich, such a stellar physician in the best hospital in the nation. He could not have been better in terms of dealing with me as a human being, as well. I would and have recommended him to others who have been diagnosed with prostate cancer. I am doing very well, almost three years after the surgery, in most measure due to him.