Vitals cannot verify whether or not this professional is currently practicing. We recommend that you attempt to contact the provider to verify their status. Please email us at support@vitals.com if you have any additional information.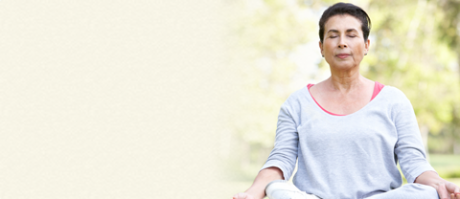 COPD
Get the facts about chronic obstructive pulmonary disease (COPD), including symptoms and complications.
79 Ratings with 51 Comments
1.0 Rating
March 29th, 2017
Waste of time
5.0 Rating
August 1st, 2016
High Rating and Referall
Dr. Michael has been our family doctor for ten years. Wait times and promptness are relative terms. If I wait10 minutes or one hour past my appointment time I know that Dr. Michale has gotten herself a bit behind because she will not excuse a patient until she is thoroughly satisfied that the patient's time with her is complete. She shows me the same courtisy. She is a wonderful and caring doctor. I give her the highest possible rating and referral.
1.0 Rating
December 14th, 2015
1.0 Rating
August 6th, 2015
How does this person stay in business
I just discovered vitals and decided to look up past problem doctors and this is one of my that should be in the hall of fame for bad and I mean really bad doctors. I met her on a recommendation and it went down hill from there. She is more than rude, she's crazy. Her staff all need mental evaluations. Let's start at the front office. Firs they only have a fax for communication and they don't answer it until the next day so no idea what is happening to your personal info. She kept wanting me to come in as soon as she called and I would be in a meeting. She finally told me that I should get another doctor since I couldn't make it within her office hours. I was cursed by the staff several times. Over the weekend when I tried to fill a prescription she would not answer the phone even though she was the only one on duty. I could go on and one but all of the posts have accurately portrayed her.
1.0 Rating
March 12th, 2015
Very rude and not interested in her patients
5.0 Rating
October 8th, 2014
Happy Patient
I am so pleased with the care I receive with Dr. Michaels. I was referred to her by another physician and am so glad I went. She is attentive, listens, and follows through with all my ailments. The staff is kind and efficient with all my referrals. I have referred many people to her through the years and all are happy. I wait to be seen and have no problem waiting because I am happy with the care I receive.
5.0 Rating
October 7th, 2014
Great Doc!
1.0 Rating
September 10th, 2014
Horrible Doctor
I agree with all the negative post. Notice that most of the postive post do not list peoples names. She has a horrible bedside manner and is rude. She does not solve problems and dismisses you when you attempt to speak. I have attempted to give her another chance after 10yrs and same demeanor. If I can not get an appt somewhere else, I go to her.
1.0 Rating
July 2nd, 2014
Horrible doctor
I went to Dr. Michael for too many years, I wish I had found another doctor sooner. She was rude, arrogant, and not interested in what I was saying to her or in helping me. I kept on reporting that I was experiencing the same symptoms for a couple of years. She just wrote it down, maybe. When I finally went to a couple of new doctors for a second opinion, I was devasted. I had multiple sclerosis - early diagnosis would have been crucial. Please do not go to this doctor!
1.0 Rating
March 17th, 2014
Dr. Michael was my dad's doctor for a little over one year! We only stayed with her this long because my dad is elderly does not like change. Each time she saw him, all she did was give him referrals to other doctors. She also had my dad come in for so many appointments for so called follow-ups where nothing was done. It almost seems like she would bring him in just to charge for an office visit! She was very short with him and downright rude to his caretaker, as well as to family members via telephone. My dad's final straw with her was when she had a staff member tell him about a pretty significant medical issue that truly should have been presented and discussed with his "doctor". We have now seen a new doctor who actually spends time with my dad, takes the time to explain the difference between medical issues and just typical issues that come with age! The major medical issue presented at Dr Michael's was actually not an issue at all. And all the referrals Dr. Michael had lined up for my dad were totally unnecessary and dismissed by the new doctor. Dr Michael is not the doctor I would recommend to anyone.
1.0 Rating
February 6th, 2014
This was the first time I'd ventured out into the real world on my own with my own insurance and trying to take care of myself. When I found this physician because she was so close to home and I'd passed the hospital nearly all my life I was thrilled. But after my first appointment I was 100% turned off. Despite just going in to get a check up so I could get more blood work done for my hypothyroidism, all she seemed to do was snub her nose at me and make me feel horrible because of my weight. I thought maybe it was just because we were both new to one another and so I went for a second appointment. Nothing was different. She was friendly and smiled and cordial with her patients that were older in age. When it came to me she became cold and less than interested. Once again the conversation was centered around my weight and how obese I was. I'm overweight, I get it. It's a struggle I have had my ENTIRE life. But I had to point out to her I'd lost nearly 12 lbs since my last appointment which she had no interest in or response to. I actually left this appointment and when I got to my car had a good cry for a few minutes. The third and final time I went to an appointment with her I took my brother with me. I responded to her with the same short responses and less than interested attitude. Once this appointment was over I never went back. I don't understand how she's still in practice. However, I will say, her nurses were so nice and friendly.
1.0 Rating
November 29th, 2013
Finally gave up
While Dr. Michael's patient for several years, I unfortunately experienced many of the same things that others have listed. I've been literally forgotten for hours in a crowded waiting room; talked down to; given referrals to specialists for any small medical complaint. She seemed unable to venture an opinion or offer a remedy for even the most minor of ailments. I wound up with a list of specialists from her. Since my insurance allows me to see any specialist without a referral, it seemed useless to go to her office any more. She also openly criticized her staff, once retaking my blood pressure herself admitting to me that she couldn't trust the person who took it initially. There seem to be no in between in these reviews; patients either think she's great or terrible. I fall into the latter.
Nearby Doctors

Dr. Christina Michael is similar to the following 3 Doctors near Alexandria, VA.