Rate Now
Share Your Experience
Have you seen Dr. Christina Robins?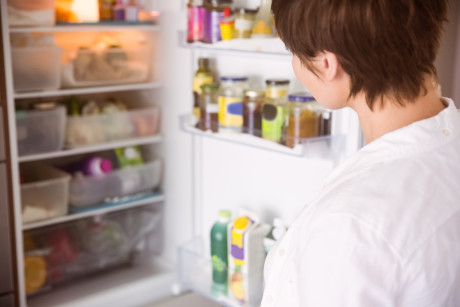 Binge Eating Disorder
Get the facts about binge eating disorder, including symptoms, causes and related conditions.
Quality Rating
Highly Satisfied
53 Ratings with 11 Comments
5.0 Rating
November 1st, 2016
Life changing experience
Dr. Robins and NP Carey Weltz are changing my life. I was exhausted every day and could barely get out of bed. They listened to my concerns. They treated me like an intelligent person. They ran tests and verified what I thought. I am on the low/normal side of some lab results, but I didn't feel normal. They worked with me to find a level that has me feeling great and ready for my day every morning. What is normal for one person may not be normal for another. They can look beyond the test results and listen to you. I am very grateful to have found them.
5.0 Rating
June 2nd, 2015
Very good Doc
4.0 Rating
March 26th, 2015
Love the doctor, but the support staff is horrible! Total "oh well" attitude...
I think Dr. Robins is fantastic. She is the first doctor who really dug into figuring out my symptoms. She spends time with you and explains everything. I was so refreshed to find such a great doctor. I have to say though, I almost didn't return. My first visit to the actual office was for labs and tests. The lady who draws blood was beyond rude and unprofessional. Enough so that it I considered not returning. I did, however, and was very impressed with Dr. Robins. I have to agree with the other review about return phone calls and follow ups. They either don't care, or are too busy to care. Both which I find unacceptable.
1.0 Rating
April 21st, 2014
I am not happy with this office at all. It seems this doctor is too busy to respond to her patients needs. Ive been with the office over a year and have recently had a host of symptoms that I needed addressed. I do not think the office is good about returning calls. The doctor is nice just has way too many patients. Her nurse practitioner told me I needed to see a specialist. The specialist required a referal. I called over 2 weeks ago and have not heard back from the office.
5.0 Rating
March 7th, 2014
5.0 Rating
September 17th, 2013
Great Doctor....Not So Great Staff
The doc does thorough testing and spends the time to explain findings. She is knowledgeable about current medical trends which most docs I encounter are not. Her staff is generally friendly but they are very slow. The lady that draws blood doesn't appear to be competent. I've never had any problems getting my blood drawn in the past, but this lady on two occasions has stuck me multiple times and DUG around hunting for a vein before giving up and getting the nurse who got me first time on both occasions. Getting in for my initial appointment took almost two months.
5.0 Rating
August 19th, 2013
Love this Doc
I am a paraplegic. Dr Robins is understanding of my special or odd health issues related to that. She doesn't rush through appointments, spending time to talk with you about concerns. She also takes into account your thoughts about your own body, not patronizing you as if you don't know. She is patient, kind, understanding and very knowledgeable. If you are looking for a doctor, I strongly recommend you see her!
5.0 Rating
October 26th, 2012
5.0 Rating
August 29th, 2012
5.0 Rating
July 24th, 2012
Great personal Doctor
If you want a doctor that cares about you - really cares about you, then this is the one. Dr. Robbins always spends time to find out exactly what the problem is - and sometimes you may think one thing is the issue, but really it is something else. She knows how to get to the bottom of the problem. She doesn't treat patients like we are stupid either. She is not afraid of insurance companies either! I am a self pay patient, so I am more critical of medical care because I have to pay 100% out of pocket for everything! With Dr. Robbins, I am never disappointed, and always feel like she really cares. If you need a second opinion or are just looking for a new doctor - she is the one. From a simple stuffed up nose all the way to female hormones, botox or really serious issues, she can handle it. Give her a try!
4.0 Rating
July 11th, 2016