Rate Now
Share Your Experience
Have you seen Dr. Christine Codding?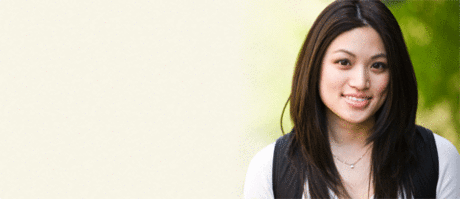 Birth Control
Get the facts about birth control so you can decide which type is right for you.
66 Ratings with 28 Comments
1.0 Rating
July 21st, 2016
I have to say that Dr. Codding has an extremely compassionate bedside manner and spends necessary time to communicate. Her office staff seems to have some turn over & glitches that do not help her overall image. Her X-Ray tech is abrupt, impatient & about as gentle & compassionate as a bull. This in no way changes my opinion or appreciation of Dr. Codding or her competence & compassionate commitment to her patients.
5.0 Rating
October 14th, 2015
5.0 Rating
October 1st, 2015
5.0 Rating
July 27th, 2015
Dr. Codding is the kindest most compassionate doctor we have ever seen. My husband was seen by several doctors who basically thought his illness was in our heads. His PCP and Dr. Codding spoke on the phone, arranged biopsy and confirmed a diagnosis so that he could start treatment. This lady is AMAZING!!
2.3 Rating
November 26th, 2014
fire the staff or have a consultant overhaul them
Dr. Codding is a fine person and physician. I have lost more than one fine person and physician because of an unprofessional office staff, X-ray tech and especially billing department. Office waits are long; prescription refills exasperating, referrals costly and reports confusing. This may be the case with all busy rheumatologists. Making friends with staff can be a problem. This physician has helped me and I hope she can get someone new to change functionality of her office and support her patients and herself in this practice of medicine.
1.0 Rating
October 11th, 2014
Will not go back!
I did not have a good experience with Dr. Codding and can not recommend her. She insisted on head to toe, full body xrays at her clinic as soon as I arrived. She diagnosed me with arthritis in my hands due to my knuckles being larger than my fingers. My fingers have always been long and thin, making my knuckles appear larger. I told her that my fingers have been like that since I was a little child and that is how my hands are. She insisted I was wrong and it was arthritis even though I have no symptoms of it. She also insisted I get an MRI at her preferred place ONLY. I live 2 hrs away and asked to do it at my local hospital and she said no, nobody in the entire state could do an MRI properly expect for the local location she wanted me to go to. I did not have time to do the MRI that day. It was a good thing I didn't go, because I later found out my insurance denied her request for the MRI and would not pay for it because it was not proven that I even needed an MRI. She diagnosed me with 4 difference diseases, when I asked if I could get a copy of her diagnoses for my records, I was told no. I tried numerous times since then to get a copy of my record & xrays from my visit and have yet to receive them! My primary care physician, physical therapist, and chiropractor have all tried to get copies from my visit and they will not provide them. All four of us have tried to get a copy of my records from that day and all four of us are continually denied access to it. DO NOT GO HERE EVER!
5.0 Rating
August 18th, 2014
Very Wholistic
5.0 Rating
May 9th, 2014
I finally have hope.
1.0 Rating
November 28th, 2012
Don't go there
I was seeing another doctor in her office who had moved out of state,the office said I could get an appointment with Dr Codding the next day, my appointment was for 1pm, at 5pm she came in and before even knowing why I was there she said I needed to have x-rays, blood test and an mri very conveniently right across the hall, I did have the the x-rays and refused everything else, they were so unprofessional I decided I didn't want to have anything to do with them. I paid my co-pay and left, went back a week later to pick up my x-rays, even though my insurance paid for them totally her office staff wanted to charge 75.00 for the x-rays, they said they belonged to them, I let them keep them. Do yourself a favor, don't go there.
1.0 Rating
October 17th, 2012
Staff can be extremely discourteous. Her PA and "DR" Quisenberry, her nurse---OMG--excruciatingly rude. But the WAITING time is just HORRIFIC. Last visit I arrived at ! pm and still had not been seen by 5:30--was then told she still had a new patient and an emergency.Her nurse NEVER returned calls regarding lab, meds, etc. It took me 5 attempts to get one script refilled--6 days!! Also, on first visits she does numerous x-rays (before even SEEING her to be EVALUATED)--and bills out over $2000! Iwould not NOT recommend her at all--she changed my diagnosis back and forth repeatedly and my office notes were full of exceeding glaring mistakes--sometimes she dictated twice on same office visit and CONTRADICTED herself!!!!! DO NOT GO--BEWARE!!!!
5.0 Rating
September 14th, 2012
Love this lady!
1.0 Rating
April 25th, 2012
I do NOT recommend this doctor!
Non-caring attitude from doctor AND the staff.Several comments on report were not accurate.They didn't even know why I was there for a follow-up visit. "What are we seeing you for today?" Duh! Key word: FOLLOW-UP! I had been there before!Never a return call from voice mail that I left inquiring about lab work.No advice on how to care for my pain or any medications to take. Really?I could go on . . . :(
Nearby Doctors

Dr. Christine Codding is similar to the following 3 Doctors near Oklahoma City, OK.