Rate Now
Share Your Experience
Have you seen Dr. Christine Shih?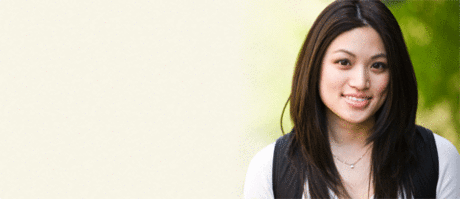 Birth Control
Get the facts about birth control so you can decide which type is right for you.
22 Ratings with 10 Comments
5.0 Rating
October 11th, 2016
1.0 Rating
September 6th, 2016
Doctor Review
Dr. Shih has the worst bed side manner of any doctor I have ever known. She complained the whole time I met with her. Do yourself a favor and find a better doctor.
1.0 Rating
January 14th, 2016
1.0 Rating
July 7th, 2012
very-very rude doctor!
i've had this doctor for 3-years at first i thought she was nice, its because i dont see her much. i had fertility problem and asked her if she knows any good fertility doctor, she told me if God wants you to have babies he will give it to you, i dont believe in fertility doctors, if it ment for u it will come. then, i met someone and recomend me to the best fertility doctor, i became pregnant, when i went to my fertility dr. i was having cramp but he said everything is ok, my baby is ok. he wanted me to go to my OB dr which is dr. shih, he just wanted me to get checked up. when i came to her office i was soo happy, i told the nurse the reason for my visit, then shih came and i told her that i am finally pregnant. for some reason she was not listening to what i am saying, why ami in her clinic, then she asked her nurse to have me take EPT, then she told me did u know that ur pregnant, and i said yes, then she got mad at me and said why didn't u say anything we just waited EPT strip and i cannot read ur mind if u don't tell me anything. me and my husband was so shock that she started yelling at us, i told her i informed her nursed why am i there for, then she told me that i had a misscarriage..i was like, how can that happened i just came from my other doctor and he said everything is ok my baby has a heartbeat, then she yelled at me again, and i told her i need a note to my work that my doctor didnt want me to work due to heavy macihines and lifting, my fertility doctor didnt want me to loose my baby. then she became upset again, she told me that just because im pregnant doesnt mean i am not capable of working or even lift some weights, she even told me that back then chinesse girls worked in field and thier pregnant, and studies shows that u cant loose ur baby by lifting heavy or pulling heavy machines thats just impossible. she even said i dont understant why my doctor tells me those false informations...i was so upset with her, i wanted to talk back to her, but i didnt this is my happy moments and i wanted to be happy and possitive. imy husband and i just coudnt beleive that she could be that rude and very unprofessional, and to even say i lost my baby without even checking for my babys heartbeat...she is the worst doctor i have ever had..and if shes not happy with her job she should retire already, cause being doctor you need tobe compassion and understanding with ur patient...i was so upset with her i never went back to her office, i searched for different OB dr, i am so glad i did cause i found the greatest OB doctor, the doctor that actually care for her patients and have a heart Dr. Shamim Patel!!!! and dr shih my baby is a healthy baby boy! i just hope thatbefore you say something like that, think what you were about to say before u say it...u knw how long i have been longing to have a baby and suddenly you tell me i just had a misscarriage, u have no idea how u scared me and my husband when you said that to us...shame on you...i hope that u should learn how to listen to ur patients, and be more understanding, be passinate t ur work, cause thats what an ideal doctors do! not just because of your paycheck its because you wanted to help people, thats why you became a doctor to help people! all in all thank you for letting me knw a head of time that you are not capable of taking care of me and m baby...i thank u, i found that doctor that will do the job! good luck to you! hope you find your hapiness, cause i did!
5.0 Rating
July 19th, 2011
My husband, myself, and my 3 children are patients of Dr. Shih's. I love her. She can seem abrupt, but I have full confidence in her as an MD...of course I'm looking for knowledgable and intelligent in my Dr. And, all take that over sensitive and emotional any day. I don't want someone who is going to hold my hand while I'm sick; I want someone who's going to make me better! She may seem a bit terse to some, but I take it as a sign of experience and backround. My children LOVE her; we've run into her outside the office, and she not only recognized us, but was very pleasant and chatted with us for quite some time. When it comes to her medical judgment I put 100% faith in her without hesitation. (I do, however, have serious doubts about her reception/office staff. While friendly, they have made billing and scheduling errors that have caused me to lodge complaints.)
5.0 Rating
June 3rd, 2011
ELIZABETH LARSON
I have been a patient of Dr Shih for the last 7 years. I have been very happy with her. I have 3 daughters that also go to her.She is to the point and does not beat around the bush. I prefer to get in and out from the doctor's office. All my questions are answered that I ask. I feel she is a very common sense type person and I am very pleased with her services.
1.0 Rating
February 8th, 2011
Unknowingly; Rude
1.0 Rating
April 29th, 2010
1.0 Rating
March 23rd, 2010
Doctor?
1.0 Rating
September 17th, 2009
The most unprofessional doctor...Do make any appointment with her