Rate Now
Share Your Experience
Have you seen Dr. Hugh Moore?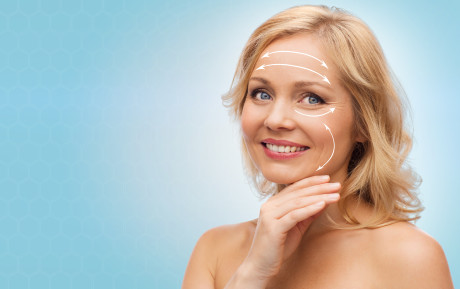 Facelift
Get the facts about facelift, including the visible signs of aging that different types of procedures can address.
21 Ratings with 13 Comments
2.0 Rating
September 14th, 2017
Dr. Doesn't Call
Dr. Moore never called me to tell me results of my CT scan. I've been waiting 3 weeks for him to get back to me after supposedly meeting with radiologist. His medical assistant sent MRI request without completed information so tests were also delayed for 3 weeks. Too bad cause I like the Dr. bedside manner but question his ability as a doctor.
5.0 Rating
August 2nd, 2016
Best of the Best
1.0 Rating
October 9th, 2013
unpleasant visit
I went to this Dr Moore in the hopes he can help me with my obstruction sleep apnea. Instead of addressing my concern, he talked about dx of GERD. He failed to adequately review my file and completely forgot about my sleep apnea, the reason for the referral. But that was not the main reason I am very dissatisfied with his performance. Because I mentionedto him tthat I have a herniated disc, he mainly focused the visit on my herniated disc, discredit my complaint that my pain is a result of the radiculopathy . Direct quote "I don't know what it is, but its not because of that. That's not my specialty, thank god". Did not listen to me.
1.0 Rating
August 27th, 2012
After an hour over our appointment time, I was finally seen by Dr. Moore. I was a new patient and he recommended a test that was to be done in his office later that same morning. He said that he was too busy to discuss the results with me later that same morning, but that he would call me with the results. He never scheduled me for any followup appointment nor did he offer me any immediate treatment for my problem while I was there, and it has now been over three weeks and I still have not heard from him either by telephone or letter. Oh, and he did emphasize to me that he was a very caring physician and a good listener.
1.0 Rating
July 2nd, 2012
Run away from Dr. H. Christopher Moorefor rhinoplasty surgery, get a second opinion, results are worse the the original problem.
1.0 Rating
September 14th, 2011
I waited three hours about 10 years ago. Dr. Moore was in no hurry to see me because he was in the hall joking, etc, with a fellow doctor. I went back 10 years only because of my doctors recommendation. I told them I wanted the first appointment. My scheduled apt. was 8:30. They wanted me there 20 minutes early, which I was. After waiting for over an hour I walked out, and I told them why. Dr. Moors thinks the world revolves around him.
5.0 Rating
July 23rd, 2011
Tosillectomy
3.7 Rating
March 11th, 2011
My Operation
Was hoping to have my Dad's operation done all in one operation when Dr. was done. But they found a 2nd degree cancer in the crevasse of my nose that he didn't see before so now we've got to go in for round two. My Dad is 86 and can't take it to much more.Dr. has a GREAT manner and personality and very professional late sometimes but does good work. I hope this second time will be the last.
1.0 Rating
February 11th, 2011
Find another doctor, please
1.0 Rating
October 5th, 2010
I would NOT recommend Dr Moore
I had sinus and nose surgery. I was NOT told what to expect. There was NO complete consultation as to of details of my procedure. I was NEVER told what to expect following surgery. There was minimal paperwork with after-care procedures to follow. I had my second post-op appointment today. Dr Moore was arrogant and what I would concider to be a "bully" today. "Boy I feel sorry for the Doctor who has to do your facelift", Dr Moore. Ah.....I'm in my 30's and have NEVER discussed a facelift with this man???"Come on....you're a big girl. You've done this before." "Stop micro managing". I was trying to ask him questions with some of my concerns....and these are a few of the things that were said as he was speaking over me.I'm very disappointed and appalled with Dr Moore's out of line comments. I would NOT recommend Dr Moore. This is Orange County, there are plenty of other doctors that are just as qualified if not BETTER.
1.0 Rating
April 26th, 2010
Not impressed!!
1.0 Rating
March 1st, 2010
Stay away
let me tell you something about this Doc, out of over 20 appts and surgery this butcher lied, made my condition worse, plus numerous complications, not to mention the 1+ hour waits every time(the drug reps go in constantly before you bringing him Starbucks & his RX checks-though now they come in thru the back door). After all that could only reverse part of procedure up in Stanford Med. and paying over $5,000