Rate Now
Share Your Experience
Have you seen Dr. Christopher Ahn?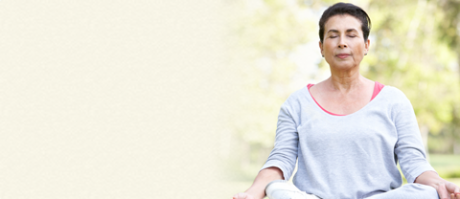 COPD
Get the facts about chronic obstructive pulmonary disease (COPD), including symptoms and complications.
Quality Rating
Highly Satisfied
15 Ratings with 12 Comments
5.0 Rating
August 3rd, 2017
Great Experience!
5.0 Rating
March 12th, 2016
5.0 Rating
January 3rd, 2014
Top Notch Anesthesiologist!!!
Dr. Ahn was amazing from start to finish, He has excellent clinical judgment, knowledge and bedside manner. One of the most important parts of surgery is the ability to get a patient through anesthesia safely. Not only is picking the best surgeon important, but being blessed with a good anesthesiologist is critical. He was gentle and kind, He thoroughly explained risks and took the time to ensure that our mother was comfortable going into surgery (after having several horrible experiences). She woke up from surgery with NO nausea or throat soreness. We will absolutely be requesting him for all procedures for her and the rest of the family. Thank you Dr. Ahn for caring!
5.0 Rating
September 22nd, 2013
Awesome!!
Dr. Chris Ahn is a fantastic anesthesiologist. My son had major surgery this week . I was very nervous because my son has a health condition where he could have complications from anesthesia. Dr. Ahn called us the night before the operation and thoroughly listened to us about our concerns. He is very knowledgeable about my son's condition and knew exactly the proper anesthesia to administer to keep my son very safe and comfortable. The morning of the operation he visited us and very thoroughly again went over everything. He takes his time with his patients, never rushes you and understands your concerns. After the operation that evening he called us to check on my son. I give Dr. Ahn the highest rating. I would definitely request Dr. Ahn again for any surgery for anyone in my family. Thank you Dr. Ahn!
5.0 Rating
September 19th, 2013
Dr. Ahn literally saved my life...and fully explained how I nearly lost it!
Words that come to mind to describe Dr. Ahn: competent, skillful, knowledgeable, kind, caring, understanding, a good listener, a good explainer…I WANT HIM IN MY SURGICAL SUITE! In preparation for spine surgery I was being moved from the supine to the prone position and immediately experienced a Vagal Response...no pulse and barely detectable BP. In my mind it was providential that I was not only in an operating room, but in there with Dr. Ahn who masterfully, and perhaps miraculously, saved my life. This surgery was aborted, but 7 weeks to the day later he was on the same surgical team in a successful surgery (after numerous heart tests and ultimately implanting a defibrilator). I had NEVER had any heart issues prior to this...surprise! Dr. Ahn spent at least a 1/2 hour answering family member's questions prior to surgery, and he spent considerable time via telephone putting my mind at ease, and seeing that I understood what had occurred triggering the event. He has an extremely kind manner and while he is consummately professional, and explains in very understandable terms to the non-medical layperson.
5.0 Rating
January 18th, 2013
5.0 Rating
December 2nd, 2012
Dr. Ahn is the real deal.
He was right there before surgery answering every question I had plus he offered information on what else may transpire during the procedure. After surgery he told me about how things went and the things I needed to look out for. He called the next day just like he said he would to see how I was doing and to remind of the things to look for in recovery. I am pretty sure most anesthesiologists never contact a patient after the day of the surgery. Great person, nice bedside manner. If I ever need to be put under again - I will make sure it is Dr. Ahn who was the anesthesiologist. Thank you Sir!
5.0 Rating
June 26th, 2012
Nice person and excellent doctor! He made a difficult experience so much easier... Would use him for any future surgeries if needed!
5.0 Rating
June 5th, 2012
Great Anesthesiologist.
5.0 Rating
June 4th, 2012
Great Dr.
Dr. Ahn is a great guy. Had to have a procedure out of nowhere, and he was my Anesthesiologist. He kept me informed on what I would be taking, and what to expect side effects wise before and after the procedure. Then followed up with me a few days after I was released.Overall, my experience with Dr. Ahn was great.If I ever had to have a procedure done again, I would want Dr. Ahn to be my Anesthesiologist.
5.0 Rating
May 22nd, 2012
Good bed side manner!
Dr. Ahn was great. He talked to my before my procedure about the costs involved in receiving anesthesia if my insurance did not cover it. His price was the cheapest I have every been quoted. On the day of the procedure he was very friendly and professional. After the porcedure he called me to ask how I was doing. I would highly recommed this doctor.
5.0 Rating
April 28th, 2012
A Caring Doctor
I would highly recommend Dr. Christopher Ahn for his knowledge and professionalism in anesthesia. I recently had surgery and he was kind and interested in my concerns and and answered all my questions involving my anesthesia choices. He followed up and called me the next day to see how I felt and answered any more concerns with the procedure.