Rate Now
Share Your Experience
Have you seen Dr. Christopher Blazejowski?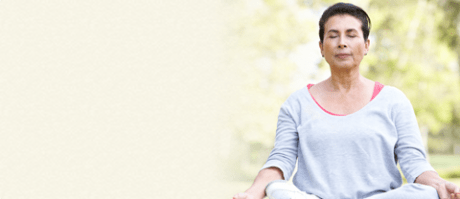 COPD
Get the facts about chronic obstructive pulmonary disease (COPD), including symptoms and complications.
Quality Rating
Highly Satisfied
52 Ratings with 25 Comments
1.0 Rating
May 30th, 2017
Disorganized office-
Office personnel are disorganized , they don't know why you are there, so not ready for you. They always tries to get as many appointments out of you as possible to boost co pay incidents and insurance payment. the office itself is not acceptable as a place of business, I have seen cleaner looking convennience stores, a Walk in clinic will get you similar service
3.0 Rating
April 7th, 2016
1.0 Rating
March 23rd, 2016
terrible treatment for a doctors office -
My problem with the office is the long wait - once I went in and no one was sitting in the waiting room - and I thought Oh great - then I had to sit in the exam room for over an hour - I poked my head out and asked the desk - how much longer - and they said I'm next - so I waited 1 hour and 15 min. Another time I waited so long I left the office because I had another place to be - then had problems with my prescription being called in - front office is terrible - so what happens - I call for an appointment to follow-up on an infection and was told I will be receiving a letter in the mail - dismissing me - I cannot go back to the office and if I have a problem go to the emergency room ! ! !
5.0 Rating
December 31st, 2014
5.0 Rating
December 26th, 2013
Great Physician
2.3 Rating
May 21st, 2012
Improvement, but still not there
I have noticed improvement in the office staff this past year, but the waits are still long, the follow-up with test results is extremely poor (i had to call several times, no one seemed to have gotten the results!) Records are $1.00 a page for copies; you have to practically beg to see a real doctor instead of a NP...
5.0 Rating
April 16th, 2012
Good Doctor!
5.0 Rating
December 8th, 2011
Great Primary
I have been seeing him for 15 years. I am a complex patient and he is excellent at diagnosing and referring when he is not sure. His referral are top notch. I now have my grown children see him.
5.0 Rating
September 10th, 2011
1.0 Rating
June 10th, 2011
Horrible Office Staff
Let me summarize why you should not go here:- If you call the office they put you on hold every time, sometimes for as long as 25 mins.- If you call with a question for the doctor they will never call you back with an answer.- If you have lab results you are waiting to hear back about they will never call you, you have to call them numerous times to get the results.- If you need a prescription re-filled you have to go pick it up from the office, they will not fax it to the pharmacy for you like other doctors do.This week I called them 10 times and never received one call back after leaving numerous messages with office staff. Today I called right after they opened and told them I absolutely need the prescription before they closed. Sure enough no call back, what a suprise, so I called again, prescription was written for the wrong thing and they said they would call back once they had the new prescription ready. Sure enough once again no call back, so I called at 1:00 PM and the office had already closed for the day.The medical staff here are pretty good but the office staff are horrible. I think this office focuses on quantity and not quality, which is not a good thing when it comes to healthcare.As I can see by the other reviews I am not the only one that has had these problems.
5.0 Rating
May 20th, 2011
I would never think of leaving him for my primary physician
I have been a patient for about 15 years. At the begining I was very healthy. Later, after a severe car crash, he was the only doc that diagnosed my illness. He knew more than all the specialists. If he doesn't know, he will tell you. Also, I have had great luck with the specialists he reccomends. I love Dr. B. and trust him with me life.
Nearby Doctors

Dr. Christopher Blazejowski is similar to the following 3 Doctors near Tampa, FL.