Rate Now
Share Your Experience
Have you seen Dr. Christopher Canale?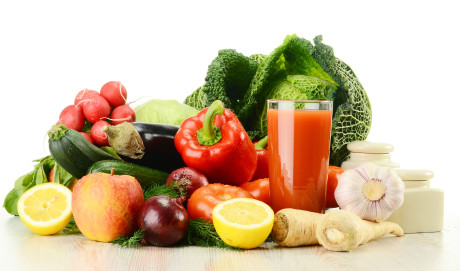 Type 2 Diabetes
Type 2 diabetes is a chronic disease in which your body is unable to maintain a normal blood sugar (glucose) level.
Quality Rating
Highly Satisfied
42 Ratings with 32 Comments
5.0 Rating
March 11th, 2017
1.0 Rating
December 6th, 2016
NOT GOOD
I would never use this facilties again. After being diagnosed with a certain problem, he and another doctor supposedly did two tests and one time. The was supposed to be 45 min but my wife walked to get a breakfast and they were done in 20 minutes after the second doctor being late. Still have the problems and pain but the took my insurance out of house. So it cost me alot of money and no results. I would have thought they should tell you that its out of house. Very poor would never recommend any of these doctors from Bountiful office.
5.0 Rating
September 22nd, 2016
5.0 Rating
June 14th, 2016
Everyone was very go..
5.0 Rating
May 11th, 2016
From the moment I go..
From the moment I got to the office, I was treated so kindly, all my questions were answered by the front desk, the admitting nurse, the surgical nurse, and most of all the Doctor. He explained the whole procedure to me, what to expect after, and concern that I had no pain or problems. I could not have been treated better!!! I would recommend Dr. Canale and his staff to any one!!
5.0 Rating
May 5th, 2016
dr canalle discussed..
5.0 Rating
April 28th, 2016
Check in and make co..
Check in and make copayment. Taken back to pre-op and go over forms and procedure. IV started in arm. Taken to procedure room where I meet the doctor and get everything ready for procedure. Staff do a great job of explaining everything. Medication is given and I was out during the procedure. Wake up in post-op. Meet with doctor and he explains results. Given documents with pictures and details about the procedure including future treatments or followup if needed. After about 15 minutes I get dressed and a nurse helps me out for my ride home.
5.0 Rating
April 22nd, 2016
I had quite a bit of..
I had quite a bit of anxiety, going in, especially after I completed the pre-reg online, but upon arriving, the staff was so friendly, competent, and quick that I barely had time to worry. Ann was the nurse who instructed me how to dress and took my vitals, put the IV in. She was perfect. She had just the right demeanor to calm me, and she answered my questions easily. I don't remember very much else--Dr. Canale was pleasant, made eye-contact, made me feel like a person, and then I went to sleep. Upon waking, I wondered when they were going to do the procedure, but, of course, it was already done. Dr. Canale checked with me once more, then Ann brought me to my daughter and let me get dressed. A nurse walked me to the door to wait for my daughter to pull up. It was all very easy, quick and painless. I appreciated the professionalism of all involved.
5.0 Rating
April 6th, 2016
I felt confident in ..
I felt confident in Dr. Canale, and he was clear and concise. He listened to me and answered my questions or concerns I had. I did not feel like my office visit was rushed.
5.0 Rating
March 30th, 2016
Dr. Canale is an exc..
Dr. Canale is an excellent doctor, every time I see him I feel heard and validated, his staff is amazing. They recently help me find a large myoma or fibroid and thanks to his nurse Brinley, I was able to find an appointment to see and OB the next day. His nurse also had information on how to get a CT scan for a fraction of the price. Although my problem was unrelated to a GI problem his staff went above and beyond to help me find a doctor and get the services I needed. I am very grateful to all that Dr. Canale has done for me in the past, I have not had a flare in 3 years, and I have not taken any meds for over 2 years. Dr Canale always supported me in using alternative ways to treat my colitis, which was so important to me. He is very knowledgeable and personable, I highly recommend him.
5.0 Rating
March 18th, 2016
Christopher Canale I..
Christopher Canale I met him when I had a colonoscopy I had the best experience with this procedure. The Dr., staff, all of it was wonderful. Then I wanted my hemorrhoids taken care of and he explained all the ups and downs, exactly what he would be doing and what he expected me to do at home. He is the BEST I would recommend him to all you folks out there looking to have these procedures done. I have and will continue to refer my friends and family to him. Amazing Dr. Thank you
5.0 Rating
March 1st, 2016
dr canale and the en..
Nearby Doctors

Dr. Christopher Canale is similar to the following 3 Doctors near Bountiful, UT.