Rate Now
Share Your Experience
Have you seen Dr. Christopher Cosby?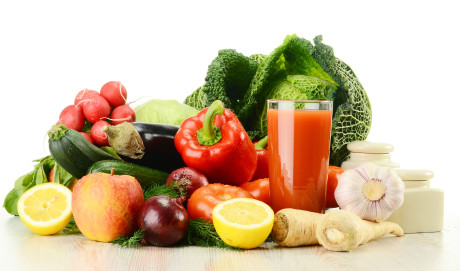 Type 2 Diabetes
Type 2 diabetes is a chronic disease in which your body is unable to maintain a normal blood sugar (glucose) level.
8 Ratings with 5 Comments
1.0 Rating
February 28th, 2016
i had hurt myself falling went into this clinic the staff very friendly but the drs knowledge was horrible if and xray shows a hairline fraction but the dr said everything was fine how is that being a good dr?--when you tell the dr you are allergic to something and he prescribes a medicine to take that you are allergic too and you tell him and he argues with you how is that a good dr? i'll never go back there
1.0 Rating
February 18th, 2016
He is no Bill Cosby!
I saw him at urgent care in Nora. He came into the with a attitude knowing I was a hiv patient. He accused me of going around spreading the virus and not using condoms... When he has never met nor seen me before. He then goes as far as to tell me not to come back cause he's having nothing to do with me... And the only reason he having the nurse give me my shot was because I already paid. This man has no right to tell me how to live my life. I am in great health and my hiv status is undetectable. If he is scared of hiv patients he is in the wrong profession.
5.0 Rating
March 5th, 2014
Very informative
Our experience with dr. Cosby was amazing. You could tell he knew what he was talking about the instant he came in the room. Heed immediately started studying the symptoms at hand, and everything he said made sense. He also spoke on our level(not in medical terms) so I understood what he was talking about. A lot of Dr. Now a days won't prescribe antibiotics, and will just say get plenty of rest and fluids. Knowing that we were in the beginning stages of my daughters illness, and knowing that over the course of the next few days it would get worse, he did prescribe an antibiotic to stop the bacteria in its track. I thought Dr. Cosby was one of the absolute best doctors we have seen in a long time. I am hoping to look into making him our primary care physician at this point! Thanks Dr.Cosby!!!!!!
1.0 Rating
January 30th, 2013
Won't be visiting his urgent care again!
Let me first state that I myself work in a physicians office and am fairly familiar with when to take a kid to the doctor and when to just stay home and self treat. My son (5) who is my "sicky" kid had just been to the doctor within the past 14 days with sore throat and fever and headache. Our pediatrician said she would test for strep and if that came back negative she would test for flu and administer tamiflu. (my son has asthma and the flu could have become deadly if he contracted it) His test was positive for strep so he was treated with antibiotic and didn't require the flu test. My daughter spiked a temperature of more than 104.5 this past Sunday morning and had the same symptoms as my son had the week or two before and because it was Sunday we couldn't get in to see our regular pediatrician to test for strep. This Dr Cosby was working at the new urgent care nearest to our home that I took my daughter to. Besides the fact that the staff seemed absolutely miserable about having to work on Sunday, the doctor himself was less than professional and did not make me feel very sure that he even had a degree in medicine. His apparel was jeans (black stone washed like he was waiting for a flood) he seemed so be saying um, um, um a lot then staring off into space like he was hoping some drop of wisdom was going to fall on his shoulder, and he clearly lacked the knowledge that there was indeed a test for the flu (which our pediatrician performed 2 days later when my daughter still had fever after being on antibiotics and it came back positive for flu!!!!) and ran a strep test which came back negative (because she didn't have strep) I will not be entrusting my care or the care of my kids in this quack again. After
5.0 Rating
September 11th, 2015
2.3 Rating
January 26th, 2015
5.0 Rating
July 28th, 2012