Rate Now
Share Your Experience
Have you seen Dr. Christopher Creighton?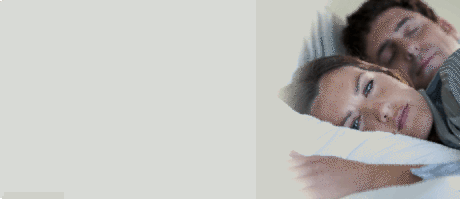 Insomnia
Get the facts about insomnia, including the different types, who gets it, and what causes it.
41 Ratings with 12 Comments
1.0 Rating
August 17th, 2016
Helped me get to this point
5.0 Rating
February 15th, 2016
The best doc ever
Dr. C was my doctor for a long time. I wrote a previous review about him but had to write another one now that he is gone. Dr. C if you read this, it's Jessica. You know me, lol. Always remember you were the best doctor ever. Whoever is lucky enough to have you as their doctor where your going will see that to. Dr. C was and is one of a kind. Very intelligent and kind. When I saw him he took the time to talk and treated me like a person, not a pay check. It's ashame that we lost a great doctor. You won't be forgotten Dr. Creighton!!!
5.0 Rating
October 4th, 2014
A Compassionate and Thorough Physician
Dr. Creighton quickly concocted a pain management program that best suited my needs. Since first presenting to Dr. Creighton, the chronic pain I contended with everyday had become easier to deal with as my injections and medications were titrated. I am able to live life in a way that makes me happier and more confident!
5.0 Rating
August 5th, 2014
Indorsement
5.0 Rating
July 2nd, 2014
Great All Around!!!!
The office staff is great here, very welcoming and friendly. I have never seen any of them in a bad mood. They really do love their job. Now as for Dr. C, my family and I can't thank him enough for giving me my life back. He has really helped me with this knee of mine. He wasn't the type of doctor to just rush and not care about you or your concerns. Its so nice to finally find someone who doesn't make me feel like its all in my mind (or crazy)!!!! He has a great bed side manor, and I wouldn't change a thing about him. The only small issue is that he can run late sometimes, but ya know it happens everywhere!! I'd wait forever just for him. He is my pal/ dr (that's just how comfortable he makes you ( he does not treat you like a stranger)!!! Thanks Dr. C your the best!!!!
5.0 Rating
October 23rd, 2013
wonderful doctor
I started see Dr. Creighton recently. I think he is a wonderful doctor and very knowledgable in his specialty. He took the time to listen to me, and responded with respect to any question I had. I would definatly recommend him to anyone. As a matter of fact I am going to get my husband who has Multiple Sclerosis in to see him. If you dont know he also specializes in the pain associated with M.S. Thanks for everything Dr. Creighton!!!
1.0 Rating
October 1st, 2012
ineffective controlling
I have well documented osteoarthritis of the spine, considerable scoliosis, Rheumatoid Arthritis, etc. I have seen other pain mgmt specialists in other states as I have moved several times so I have other specialists to compare this doctor with. Though Dr. Creighton is pleasant, he seems to practice very very unconventional medicine and seemed more preoccupied with giving me a 10% discount on my next visit if I wore a Halloween costume than treating my pain. He was extremely controlling with the mild drug RX he wrote and the shots he gave me by pulling my pant down (first time ever) did NOTHING. He showed me holes in his socks, laughed and talked about other things. I gave he several chances by returning for further treatment and finally gave up. I recently ran into someone else who happened to mention this goofy crazy doctor she consulted for pain and it turned out it was Dr. Creighton. Her pain was cancer related so apparently the type of pain is irrelevant.
Doctor's Response
At least they acknowledge that I am pleasant. I don't offer discounts...can't by law. Injections are frequently part of treatment for chronic painalthough I understand that some people oonly want narcotics. Injecting through pants tends to blunt the needle a fair bit!
SHOW
1.0 Rating
September 17th, 2012
2.0 Rating
June 6th, 2012
Dr. Chris Chreighton
My appt. was not on the books. Then they screwed up my second appt. and i had to reschedule. My phone call to schedule was not returned. I did not fe ...
5.0 Rating
December 27th, 2011
Doctor Christopher Creighton
I have been seeing Dr. Creighton for over 3 Yrs for lower leg and back pain sustained in an auto accident that resulted in amputation of left leg and ...
5.0 Rating
June 6th, 2011
DR. CRIEGHTON-BY CRAIG AYE
BEEN GOING TO DR CRIEGHTON FOR OVER 8 YEARS.HE WAS THE ONLY DR. IN ST. LOUIS WHO KNEW HOW TO MANAGE MY PAIN-HE IUS A NO NONSENSE GUY AND EXPECTS YOU TO KEEP UP WITH YOUR END OF DR. PT. AGREEMENT-BEING A NURSE FOR 18YRS. I CAN APPRECIATE THAT-I ALWAYS RECOMEND HIM TO NEW PTS. BUT IF YOU SEE HGIM YOU BETTER BE IN PAIN
5.0 Rating
August 11th, 2010
Dr Creighton
Dr Creighton has been my pain doctor for many years..When most doctors wouldn't listen to my complaints or did not care to treat me Dr Creighton stepped to the for front..He has always been a caring concerned doctor and over the years has gained my trust..He always answered my questions and went out of his way for me..
Nearby Doctors

Dr. Christopher Creighton is similar to the following 3 Doctors near Napa, CA.