Rate Now
Share Your Experience
Have you seen Dr. Christopher Dabski?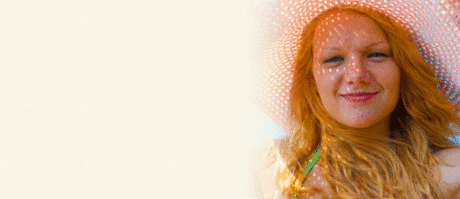 Skin Cancer
Get the facts about skin cancer, including the different types and symptoms.
21 Ratings with 9 Comments
1.0 Rating
July 4th, 2013
1.0 Rating
March 19th, 2013
Worst Doctor
I have never in my life written a review about anything, but I wanted to write this so other people can avoid the experience I had. I made an appointment with Dr. Dabski for 10am- didn't actually see him until 11:30am, and then had no more than 3 minutes of face time with him. The staff was rude an incompetent and insisted my wait was so long because they hadn't yet received my co-pay (even though I paid upon arriving). This was the absolute worst encounter with a medical "professional" that I have ever experienced. Stay far away. I wish I could give zero stars.
1.0 Rating
February 9th, 2012
Skin Cancer Patient
Not a thorough "doctor", if that's what he calls himself. After 2 visits, I did not need more treatment. This doctor insisted on regular 3 month visits. After 12 months, I received a very rude and un-professional letter from his office stating that I was no longer a patient. (Likely cuz I didn't pad his pockets often enough) Receptionist never smiles and was totally unfriendly.
3.7 Rating
October 20th, 2011
1.0 Rating
April 22nd, 2010
Never go here again
Went in for a full body check. Firstly, he wanted to know what I was concerned with directly and wanted me to point out the specific area of concern. Looked at a benign growth on my leg and froze it. I then again asked for a full scan. He looked at my back and chest from about 3-4 feet away for less than 10 seconds and said it looks good. I then asked him to look at my scalp, and he told me to find the exact spot I was concerned about, then he looked at it for a couple of seconds. At no time did he either use any additional lighting or magnification. I consequently have scheduled another appointment with a different dermo to do a proper scan, and address the growth on my scalp that has gotten larger.
5.0 Rating
March 18th, 2010
No problems with this Dr
Made an appointment over the phone, was able to move it up by calling in looking for an earlier one. Got my new patient paperwork before the appointment, filled it out prior. Dr was informative and took care of the problem right there. Also checked other skin problems and gave me information on them.
1.0 Rating
August 27th, 2009
Get a new profession, Dr.
1.0 Rating
August 9th, 2008
Superstar
This guy walked into the examination room with an intern and acted like a total superstar. I had a skin abnormality which he barely glanced at and diagnosed immediately. A glance around the room seemed to indicate he cared more about cosmetics (Botox, etc) than he did about real skin issues. I will never go to this doctor again; I suggest you do the same.
1.0 Rating
March 13th, 2008
Horrendous doctor
Don't even bother. This guy couldn't diagnose a bee sting if it landed on his own nose and zapped him. He's horrible. I had a weird rash and he didn't even LOOK at it before he decided he didn't know what it was, gave me some hydrocortisone and sent me on my way. Within one day, the rash had tripled in size and severity. And, he has the personality of a dirty dish rag.
5.0 Rating
January 2nd, 2017
5.0 Rating
November 25th, 2016
5.0 Rating
November 25th, 2016