Rate Now
Share Your Experience
Have you seen Dr. Christopher Dowd?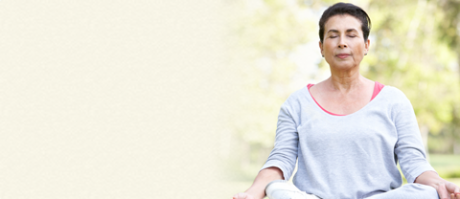 COPD
Get the facts about chronic obstructive pulmonary disease (COPD), including symptoms and complications.
Quality Rating
Highly Satisfied
23 Ratings with 19 Comments
3.0 Rating
May 28th, 2017
He is a nice guy. His diagnostic skills are average and his medical knowledge is average. If you want your cholesterol checked he will fine tune that to the nth degree. However if you have a real internal medicine illness he just does not have the experience managing it as he is a concierge physician and has too few patients to obtain the experience needed to be one of the best physicians. I come to a physician to find out what is wrong with me and get me the best advice that I need. You just cannot get that from a physician with too few patients in the practice.
5.0 Rating
March 17th, 2014
Phenomenal Physician
The entire Cornerstone staff goes above and beyond every single time - no matter my issues. Dr. Dowd is the most attentive, respectful, and dedicated doctor I have ever seen. He is never too busy for me and I can always expect a phone call back from him or his staff the same day. I love being a patient.
5.0 Rating
October 5th, 2012
mary alice dorschel
in the past several years, we have been to doctors and hospitals in many states and in range from Johns Hopkins to Obici...Dr Dowd is thorough, reads your history before he sees you, spends plenty of time with you, and seems to genuinely care. while I was skeptical of the concienge concept, after having a close relative in both a hospital and nursing home, I would pay twice as much to insure the doc treating my family not only knows our name but reads reports, will order followup testing, follows our case, and pays attention.. it is a system that works. highly recommend!!!!
5.0 Rating
August 25th, 2012
Physician Excellence!!
Without question, Chris Dowd is one of the sharpest and brighest doctors in this area and Hampton Roads is blessed to have a physician of his caliber and competence. He is not only my doctor but he has also become a genuine friend who cares about my total health scenario and who I totally trust. His staff is extremely competent, caring, compassionate, and this whole group is the "total package" in individual health care!!!!
5.0 Rating
July 15th, 2012
A new experience
5.0 Rating
July 2nd, 2012
Patient for over two years
Dr. Chris Dowd is not only a well read up to date physican but very competant and skilled. He is a devoted family man who treats his patients with respect, dignity and compassion. He is very straight forward and honest in his opinions and care. He is a warm human being who is affable, caring and likeable. Outstanding Dr.
5.0 Rating
June 12th, 2012
Attentive, friendly, and personal care.
5.0 Rating
June 12th, 2012
I am just over 60 and have had on-going health issues for the past 15 years. I have previously had a concierge doctor who was very good but does not even come close when measured with Dr. Chris. I NEED to have someone to call on who listens to and believes me. Chris has wisdom beyond his years and very good common sense. In my opinion, these are very, very, very important qualities in ALL people but especially important in someone who is overseeing my health. Chris measures above and beyond most of the doctors I have had in the past. Oh, and very often, I am met on arrival by one of his Staff. There is no wait time. How often have you experienced that???
5.0 Rating
June 11th, 2012
Absolutely the best care in Hampton Roads
If every Dr. was like Dr. Dowd there would be much less dissatisfaction with the medical profession. The staff is fantastic. The entire practice treats you like family. Joining Cornerstone Private Practice is a no-brainer. I strongly recommend you join before the word is out and their is no room for new patients.
5.0 Rating
June 6th, 2012
Not another one on the east coast like Dr. Dowd
5.0 Rating
January 18th, 2012
Actually the wait time is less than 5 minutes ...
Dr. Dowd and his staff respond to my questions/emails very promptly and extensively. When I need a recommendation for a specialist for a friend or co-worker, he steers me in the best possible direction for that person's needs, even though that person is not his patient. His practice operates like that of a close family friend or family member. In today's world when medical care is complex to say the least, I feel I am in the best possible hands. One of my favorite things about the practice, is no wait time.
5.0 Rating
April 21st, 2011
Levels of service
Dr. Dowd's concierge practice is unique in many ways. I appreciate his level of attention to me while performing advance levels of service that takes standard medical practice to another level. It's also refreshing to always have access to my doctor instead of a 1 in 6 chance to reach him during off hours. I highly recommend Dr. Dowd to any one considering a longer, healthier life.