Rate Now
Share Your Experience
Have you seen Dr. Christopher Fetner?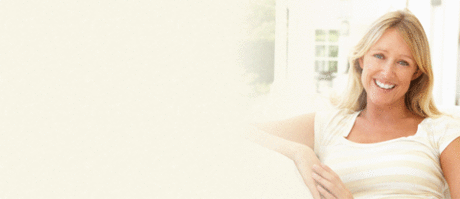 Hysterectomy
Learn about why this procedure is performed, who gets it done, and the different types of surgeries available.
27 Ratings with 16 Comments
5.0 Rating
July 3rd, 2017
Bedside manner/ define
Okay- I'm a 59 year old healthy woman never been to a urologist and I found my self in Dr. Fetner's care. First his staff is above excellent. Debbie fantastic!! I had to have a surgical procedure and had not met Dr. Fetner but a couple of times. He is direct and answerd questions and has what I call a dry sense of humor and is extremely smart and focused.. I highly recommend his skill and wouldn't have trusted anyone else and his office staff is friendly and competent.. Bed side manner that others speak about is silly. If you want a fluff speech don't come here. If you want "skilled get the job done" he's your man.. he gets a 10 from me.
5.0 Rating
June 1st, 2017
Female with a periurethreal cyst age 59
This office is the best- the staff is excellent from the minute you get there until you leave. Debbie was honest and funny and helpful with good information. Dr.Fetner is very professional and funny. He is straight to the point and I like that. I would highly recommend Dr. Fetner as an office of urology for female issues and I'm glad I didn't make an appoint,ent anywhere else!!
2.0 Rating
April 25th, 2017
Circumcision
I don't know, but for me worst experience ever. He did my son's circumcision. Either somebody inexperienced else did the procedure, or he is to old for this task. He left to much skin, worse uneven.On one side there is no skin at all. The stitches are awful. Neither before nor after procedure did he come to speak to us, parents. :(((
5.0 Rating
May 1st, 2016
Excellent experience
5.0 Rating
April 20th, 2016
1.0 Rating
March 3rd, 2016
Find someone else
This Dr. has zero bedside manner. His primary concern was getting approved for payment and doing a surgery that would have left the patient dependent on a bag for the rest of their life. He was super excited that insurance approved the surgery. There are other urologists in the city that will take all your insurance, and come highly reccommended. Do your homework FIRST!
5.0 Rating
February 4th, 2016
Great Urologist
1.0 Rating
September 29th, 2015
5.0 Rating
March 5th, 2015
Dr Fetner is an outstanding doctor. I trust him and his staff 100%.
5.0 Rating
March 4th, 2015
Dr Fetner is Great
1.0 Rating
September 29th, 2014
I DO NOT recommend this man. I totally agree with other reviews about his arrogance and attitude. He did not answer my questions, and only handed me a paper he got from a block with general advice about my prostate. The pamphlet only contained home remedies, such as warm baths, avoid spicy food, and frequent sex... At the end, I asked him if we could be sure I do not have cancer, and he did not answer my question, he only said, "your time is over, just go". He repeated several times as I tried to talked to him as I was walking out the room. I have never been treated like this in a doctor's office. He is egotistic and I don't care if he's good, or if he has many years of experience. He can't care less about his patients. He is a jerk, and I will never set foot again in his office. Stay away from this man.
5.0 Rating
December 30th, 2013
Great Doctor!!!
Dr. Fetner and staff were very diligent in my care. I could not have been more satisfied with the level of care or the service i received. I have recommend Dr. Fetner to everyone i know that is in need of a urologist. His level of experience and down to earth disposition is a refreshing find in today's world of medicine. Also, he recently moved his office location from Suite a-230 to a-234 (right next door) when I inquired as to why, he told me that it allowed his patients quicker access and a more convenient level of service. Dr. Fetner is an exceptional physician!!!!