Rate Now
Share Your Experience
Have you seen Dr. Christopher Hickie?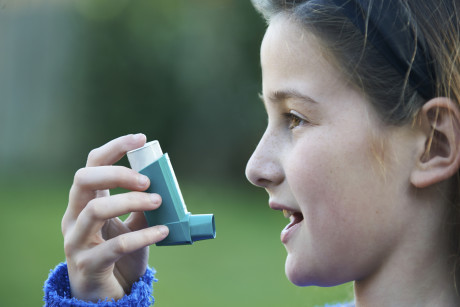 Childhood Asthma
Get the facts about childhood asthma, including the causes, symptoms and complications related to this condition.
14 Ratings with 8 Comments
1.0 Rating
April 25th, 2016
Horrible!
Any doctor who bullies you into vaccinating or wants to change the laws to force vaccinate you has forgotten about his Hippocratic Oath. People are injured by vaccines every single day (some disabled for life) and these doctors who don't practice informed consent regarding vaccines should be in prison - so should their nurses who do their dirty work. I am glad he was forced to close his practice. He and his R.N. wife deserve it after the way they have treated parents.
1.0 Rating
January 11th, 2015
Misdiagnosis, condescending.
He misdiagnosed my son's muscular problem as athletes foot. After continued issues, we saw another doctor. His wrong diagnosis caused significant delay in my son's successful treatment. He does not listen, is hurried and his opinion is the only one that matters. He is condescending and makes you feel stupid when you ask questions.
1.0 Rating
April 15th, 2014
What a bully
I was completely surprised that this man treated me like I was stupid for questioning shots for my son. I want to space them out because I am worried about them being too much for his little body to handle at one time. I was made to feel like an idiot. When I told him this is my child and I will make the ultimate decision concerning my sons shots, he told me I could no longer come back with my child. He told me to find a new doctor. Why can't I be part of my child's medical decisions? As soon as I started to ask questions, he turned on me like a viper. One second, he was wonderful, caring and ready to "serve", the next the office visit was essentially over because I had the nerve to question him. He tried to bully me into shots for my kid. Made me feel like my concerns didn't matter.
5.0 Rating
January 23rd, 2014
WHAT A WONDERFUL DOCTOR!
Having a child for the first time can be over welming. And the news with do this, or don't do that..... you just don't know where to turn or what to do. and then Dr. Hickie came into our lives! He took time with us explained everything with us. Even, was very caring to let me cry over the small things now I look back at seemed so silly. He is an amazing doctor and we tell everyone to go to him! The staff is so sweet and understanding. If you are late they don't give you the mean eye. Or if you need to get your child in that day they work really hard to make room for you!
5.0 Rating
July 16th, 2013
He Takes the Time
I was so surprised on our first visit we got to talk with the doctor for about 30 min. He asked me what questions I had and I didn't feel rushed at all, although I know he was busy. Even on subsequent check ups I still feel like Dr Hickie takes the time to really look my child over. I also love that I get print outs after every visit to refer back to.
5.0 Rating
November 20th, 2012
My Favorite Dr. for my Asperger's son
5.0 Rating
May 18th, 2010
Awesome Doc
I love Dr. Hickie, he is great with the kids and they really respond well to him. He remembers my kids by name even when its not their appointment...He is very accurate with diagnosing what is wrong with them and taking proper care. But most of all HE CARES about the kids.
5.0 Rating
December 16th, 2009
Wonderful Pediatrician
I highly recommend Dr. Hickie. His office is nice, new, and very clean. He's very up-to-date with technology and keeps all his records electronically. He also has a computer in every appointment room. He always sends us home with a print out including height/weight charts with percentiles, current shot history, and next shots due. He also hand writes any special reminder notes for parents without being asked (like current Tylenol dosage or for any other questions addressed during the appointment). He is usually on schedule and we don't have to wait long. Every time I call in the morning I can get an appointment the same day if my son is sick. All the staff has been the same since we started going there about 1-1/2 years ago. He never seems rushed, no matter how busy. He gets through the appt quick and then explains everything until you are comfortable.
1.0 Rating
February 16th, 2017
4.0 Rating
February 13th, 2015
3.7 Rating
November 8th, 2014
1.0 Rating
August 29th, 2014