Rate Now
Share Your Experience
Have you seen Dr. Christopher Kain?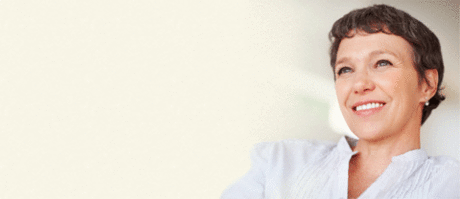 Fibromyalgia
Get the facts about fibromyalgia, including the symptoms and conditions that may be related to it.
62 Ratings with 24 Comments
2.0 Rating
May 29th, 2017
Orthopedic Spine Surgeon that doesn't believe in narcotic pain medication! SATAN goes on vacation, spends it at the Hutchinson Clinic!
I have enough pain in my entire spine, especially from the lumbar area, hips, legs, buttocks, and down my legs that some days it literally takes me to my KNEES! Without Narcotic pain meds I live Day in day out, 24/7 with a pain level of 8 or more! With pain meds, depending on dose, my pain level ranges from a 4 to a 6. To hit the 4 level, I have to take so much medicine that I have to be on oxygen all day every day! That's too much! My back feels pretty good at that dose, but being on the O2 is just too much of a hassle! On a reduced dose about 30% of the higher level, I don't need oxygen except with my c-pap at night and my pain level is about average of a 6. I can live with a 6 long term, but at an 8, I can't do it! Long term exposure to a pain level of 8 or more would end up being fatal to me because I just can't handle it! I can do a 6, at one time I thought a 6 was pretty bad. But spend a few weeks at an 8 and you will learn that pain is all RELATIVE, much like a really hot day in summertime! You feel like it's hot in the house, you want to turn the a/c down but you end up going outside to run some errands, you climb in a steaming hot car, drive ten min before the a/c even thinks about cool air, walk on a frying pan parking lot putting off heat like the oven in the kitchen, then. Y the time you get home,where you thought it was hot in there, when you walk inside it feels like a walkin cooler, it's feels so cold! PAINS LIKE THAT! Spend a couple of weeks at a 7 and 8 then you go back on pain meds and your level goes to a 6, man you feel much better! Especially when being st a 4 or 5 dopes you up so bad you can't breath correctly! Dr Kain needs to be in a car wreck or fall off his roof and severely injure his spine, let him go through that shot eith minimal then no pain meds, let's see what tune he's singing during a 8 month recovery from a 50 or 60% spinal fusion from mid thoracic down to the bottom with plenty of monster screws and brackets just for effect! I firmly this experience would make Dr Kain a better, doctor, a more compassionate human being, and a nicer guy! Lord knows he needs those things!
1.0 Rating
May 26th, 2017
Disrespectful and rude
Went with my husband for the first time he has been seeing Dr Kain for awhile. Omg I have never in my life seen a more more rude doctor! Wanted to know WHY my husband,wasn't working DUH!!! HE'S BEEN UNDER YOUR CARE AND YOU ARE THE ONE THAT SAYS NO WORK!! DIdnt,want to listen to anything we,wanted to say kept interrupting. Tests,and more tests physical therapy and actually therapist told my husband therapy wasnt going to do him any good.She even pointed out on xrays the problem told him more Dr has. Now today Dr says can't find anything wrong. THERE IS DEFINITELY SOMETHING WRONG ! I feel so bad watching my husband hurt all the time and it's GETTING WORSE SO YES SOMETHING IS WRONG!
4.0 Rating
July 13th, 2016
I had some concern going to Dr Kain because he was new and doing a minimally invasive procedure not done by other doctors in the area. The surgery helped with my pain and was done as outpaitent so recovery time was quick. I believe he knows spine surgery very well and will do everything he can to give you the best care and maximum results.
5.0 Rating
February 5th, 2016
Son's Thumb Injury
1.0 Rating
May 20th, 2015
Former Patient
See any other doctor. Operated on me 8 years ago and I've never been without pain since. Seen plenty of doctors since and all recommend removing what he has done and reconstruct .
5.0 Rating
February 9th, 2014
Excellent Doctor
I came here to leave a review, and am really glad I had not seen these reviews prior to seeing Dr. Kain. My experience was absolutely wonderful, which is why I wanted to leave a review. He was extremely attentive, listened carefully, asked discovery questions, seemed genuinely concerned. He put me on a regimen of pain killers/muscle relaxants and physical therapy, and requested a follow up visit in six weeks, assuring me that he was available by phone in the meantime if needed. Wow, what a great doctor and what a great experience!
1.0 Rating
July 23rd, 2013
horible dr.
1.0 Rating
June 20th, 2013
TERRIBLE
I was referred to Dr. Kain by another Dr. for a second opinion. After I sat for about 45 minutes in the waiting room I finally got called back. This Dr. Answered several phone calls during my visit and twice left me sitting in the room for 10 minutes or longer. Then when he comes back in he tells me there is nothing wrong with me and that pro football players have worse issues than you do. Maybe actually take a look at my spine and listen to your patients! !!! I have since gone to a GOOD ORTHO and he foundv2 protruding disc in my lower back. And also Dr. Kain im not as fat as you are !! Look at yourself before you judge others. People dont waste your time with him go to another Ortho.
5.0 Rating
April 13th, 2013
Happy Guy
I guess if I had read some of his reviews before I went to him I would have went yikes! He is just the opposite of what I have read of him, Lets see bedside manner? who really cares results are what counts he is not your mom at home caring about his baby. I felt he was as proper as most doctors are they are busy pro's taking care of many people most people only take care of one job not there case. I had back surgery with Dr. Kain and can not say enough about surgery I have no more back pain after years of it Dr Kain explained the surgery and what to expect after years of listing to story after of story of failures I was not sure of surgery. I am glad I had the surgery and would recommend Dr. Kain to all and have. We are not all complainers!!!
1.0 Rating
March 27th, 2013
5.0 Rating
March 26th, 2013
Great doctor!
5.0 Rating
March 21st, 2013
Great Experience
I am aware that very few people give great reviews - it is natural to complain to the world, but praise is usually held close. So, for the sake of a good physician and a great experience, I post this as a great doctor to see. I saw Dr. Kain for a fractured tailbone after reading about him on all the coccyx websites. I found him kind, engaged, up front and pleasant. I am at a loss about all of his other reviews because honestly, I was ready to meet the devil... His medical assistant was great too. I also have hip pain that other doctors have been unable to pin down. When I have been to other ortho docs, they refuse to address more than one "joint" per visit - this is frustrating because we all know the hip and knee work together. Anyway, he happily checked out my hip and was able to easily reproduce the painful popping in my joint. When he went and got the ultrasound machine to check the socket out - he couldn't reproduce it again and we laughed about it. He encouraged to see his colleague who specializes in hips. As for my tailbone, he was frank about the number of coccyxgectomies he has done and he understood how painful it is for me. He is willing to do my surgery with my understanding of all the risks- which he covered in great detail. I could not have gotten a more honest answer anywhere. I am "sitting on it" (literally) and waiting until I basically cannot live with the pain any longer and then will decide. I believe that Dr. Kain will call a patient out on drug seeking behavior - that is his JOB! He is responsible for every prescription he rights and it is well within his right as a physician to use tactics to ferret that information out - if you don't like it, then he is happy for you to move onto a different doctor. I believe he feels like his patients are responsible for their own healing and if you are not going to take it on, then you are probably not the right patient for him...