Rate Now
Share Your Experience
Have you seen Dr. Christopher Koenig?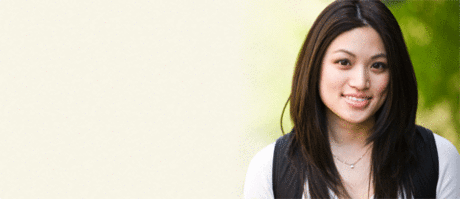 Birth Control
Get the facts about birth control so you can decide which type is right for you.
Quality Rating
Highly Satisfied
74 Ratings with 18 Comments
5.0 Rating
October 31st, 2016
A Toast to Dr. Koenig
My husband was diagnosed as having RA by Dr. Koenig over 6 years ago. At that time he was in so much pain, and his wrist could barely turn the ignition. Dr. Koenig took time to explain the buckets of meds that can be used to treat his condition. After a few trials he is on 2 that are keeping his pain at a minimum, and he is functioning with his life. Dr. Koenig is compassionate and caring. He has routine blood work done to check on any effects of the drugs on his body. So far so good. We feel fortunate to have found Dr. Koenig.
1.0 Rating
September 14th, 2016
1.0 Rating
November 6th, 2015
Don't waste your time!
Phone wasn't answered. Jumped through tons of hoops to get appointment. Was never given a list of what was needed prior to even being able to get an appointment. Each time I sent what they asked, the needed one more thing just to make the appointment. They refused to take a phone number to use when they called me back to make an appointment, then proceeded to call a bad number. Office procedures are weak and very poorly managed. I didn't even want to see this doctor based solely on trying to get initial appointment. If you are in pain now, avoid this office.
5.0 Rating
November 2nd, 2015
5.0 Rating
April 30th, 2015
see this doctor
Dr. Koenig takes time with me during my visits. He thoroughly explains the diagnosis and treatment options. After years of trying to obtain a diagnosis from other physicians. He was able to diagnose and start appropriate treatment. I have made many referrals to him. He is kind, attentive, and takes time with his patients. I adore him. :)
5.0 Rating
April 24th, 2014
Finest Diagnostician
Dr. Koenig, is the finest diagnostician I have come to know. He has treated me since 2005 and I believe if I had not begun treatment with him that I would be six feet under. He has always been extraordinarily compassionate, respectful, and is a great listener. His demeanor and dialogue is exceptionally professional and I would not even entertain the thought of seeking health care elsewhere. I really don't understand where a few of these other patients are coming from; naturally, I respect everyone' first amendment rights, however I cannot help but believe some people permit their anger to overcome their sensibilities.
1.0 Rating
September 16th, 2013
Well lets see. After supposedly treating me for over 8 years only to have my entire *** LEFT SHOULDER TO BE REPLACED *** AND THE ONLY THING HE HAD TO SAY WAS..***" Dave I feel like I let you down!" **** NO HE DID NOT LET ME DOWN ***HE SCREWED ME FOR REAL *** FOR THE REST OF MY LIFE!! I HAVE BEEN LEFT WITH A [ 5 LB ] TOTAL WEIGHT LIMIT FOR MY LEFT ARM!! I CAN NOT EVEN PLAY WITH MY GRANDCHILDREN OR EVEN GO TO A GROCERY STORE AS A GALLON OF MILK IS MORE THAN 5 LBS!!! BESIDES ADDICTING ME TO "" VICODIN AT 40 MG A DAY!!! "" FOR OVER 8 YEARS AND *** NEVER *** EVEN X-RAYING MY SHOULDER AS HE WAS INJECTING IT EVERY 8-10 MONTHS!! BUT OH, THEY DID NOT MISS THE OPPORTUNITY TO INFUSE ME WITH RIMICAIDE AT $6200 EVERY 5 WEEKS SO THAT THEY CAN MILK MY INSURANCE COMPANIES! ALSO ON TOP OF THAT, I DO NOT EVEN HAVE THE FORM OF ARTHRITIS THAT HE AND HIS JOKE OF A PARTNER STATED!!!! IF YOU ARE ONE OF THEIR SUPPOSED PATIENTS, I DO FEEL SO SORRY FOR YOU!!! THE ONLY THING I CAN SAY IS FIND A REAL DOCTOR!!!
2.3 Rating
April 18th, 2013
If you complain, you're gone.
Dr. Koenig has been my rheumatologist since I was diagnosed with RA, 5 years ago. For the most part, I thought he was a pretty good doctor. He always had what I call "specialist syndrome." This is where they know better than you and complaints that don't quite fit into what they're used to tend to get discounted. I was willing to put up with this because I also felt like he tried to provide the best care that was available. A number of people have complained about his rude receptionist on this site. I am a private person, and when his receptionist quite rudely interrogated me, in a way which I felt violated my privacy. I complained about it to him, only to be told in writting to find another doctor. So, if you chose to go to him, you should understand that complaining isn't an option... He'll just fire you as a patient.
3.7 Rating
December 3rd, 2012
5.0 Rating
November 13th, 2012
Staff
1.0 Rating
February 16th, 2012
Receptionist is not Awesome
I am awaiting my first appointment. I called the receptionist with questions and I must say, I hope the doctor is much more helpful than she is. I asked if they had a cancellation list so I could possibly get in sooner, she said they didn't have one and I should bother calling because cancellations are rare. I asked if I could have the preliminary paperwork sent to me electronically because my hands were hurting and it would be easier for me to type the information. She said "No, that is why we send it to you early so you have plenty of time to fill it out." I thought about canceling my appointment but the reviews of the doctor on this site are good so I am going to give it a chance.
5.0 Rating
August 26th, 2011
Nearby Doctors

Dr. Christopher Koenig is similar to the following 3 Doctors near Overland Park, KS.