Rate Now
Share Your Experience
Have you seen Dr. Christopher Prevel?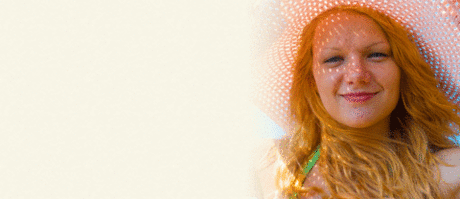 Skin Cancer
Get the facts about skin cancer, including the different types and symptoms.
Quality Rating
Highly Satisfied
21 Ratings with 16 Comments
5.0 Rating
October 5th, 2016
Great Doctor
5.0 Rating
July 14th, 2016
After Surgery 10 yrs ago
1.0 Rating
October 16th, 2012
Thank gosh he's retiring
I had a breast augmentation done in Jan. of this year. About 2 weeks post op, I contracted a very bad infection in one of my breasts which resulted in me having to have that implant removed for 3 months. The infection was not from Dr. Prevel. I had the implant put back in 3 months later. Now, 5 months post op, this one breast is completely deformed, sits up higher than the other one, and appears much smaller. My breasts are so uneven that my bras rip in the middle and the lining tears. And, because of the asymmetry, I am forced to wear VERY padded bras with additional padding from a bathing suit cup insert in order to even me out! I knew from the first week after the reimplant that something wasn't normal. When expressing my concerns to him, he told me that we salvaged my breast, that I have an implant now, that my breasts will never look the same, and that he didn't know what more to tell me. I have already paid $6,565, not including all of the prescriptions. My insurance was willing to cover the explant because it was medically necessary, but the facility that Dr. Prevel operated at does not even deal with insurance. I understand that infections can alter the final appearance of any surgical procedure, but the way he treated me when I last saw him was very unprofessional and it was as if he didn't want to admit that he had done something wrong. Now, he's retiring from his private practice and I have to pay another $4,600 for a breast revision by another doctor.
5.0 Rating
October 18th, 2011
Dr. Prevel, simply the best!!!!
First, a little about me. Being a middle-aged man who was a former college athlete I have always been in decent shape and have taken pride in my fitness and appearance. BUT like so many others, my youth quickly faded and I ultimately lost the war of attrition to the effects of aging and years of poor dieting. Although, in recent years I improved my lifestyle and I became a very active person and worked out intensively 5 days a weekand although my body was considered very lean I had a rather conspicuous and embarrassing spare tire around my mid-section as a result of the few years that I got lazy. I first thought of having a lipo treatment two years ago yet yielded as I was too skeptical that there could be a noticeable improvement in my appearance and subsequently I convinced myself that I was being too vain. Men dont have this type surgery, I told myself. Well, after months of research on the procedure I finally elected to go through with it, but now I was faced with the more perplexing decision of which surgeon would I select for the procedure. So I spent several weeks conducting research and calling friends who have had the proceduremy decision was finally made.Dr. Christopher Prevel, MD, FACS. Hands-down, he is the best was the consensus. Im now a few months post-op and I literally have recaptured some of my youthfulness. I literally look and feel MUCH younger and I now get compliments on a regular basis. I simply could not be happier with the results or Dr. Prevel and his entire office. I had very high expectations of Dr. Prevel and the results of my surgery and I must say that both far exceeded my demands. I will offer this to anyone considering the procedure.improve your diet now; start exercising now and follow all of Dr. Prevels pre and post op procedures and you will be as happy as I am. My only regret, I should have gone to Dr. Prevel 5 years sooner!!!! Thank you, Dr. Prevel! Thank you!
5.0 Rating
July 5th, 2011
5.0 Rating
June 3rd, 2011
Dr Prevel recently did a breast reduction for me. I noticed an immediate impact on my health and neck and back pain. I was impressed with the professionalism, courtesy, and caring manner with which I have been treated by Dr. Prevel, his staff, and the hospital staff at S Seminole hospital. As a nurse, I know good care when I see it, and you couldn't ask for better, thank you.
5.0 Rating
May 4th, 2011
Tummy tuck procedure
Dr Prevel is a wonderful caring doctor. I would highly recommend him to anyone thinking about plastic surgery. Most doctors do not call and check on you at home but Dr Prevel does.His bedside manner is not what you see from most physicians. He most importantly does very good plastic surgery or at least he did for me and I would recommend his for anyone considering a tummy tuck.
5.0 Rating
February 3rd, 2011
Breast Reduction
5.0 Rating
August 18th, 2010
SmartLipo with Dr. Prevel
I am a 27 yr old male who recently had abdominal SmartLipo with Dr. Prevel. I suffered from typical stubborn abdominal fat and after much research decided that SmartLipo would yield the best results for me. I located Dr. Prevel through recommendations I found using Google in my local area of Orlando Florida. From the onset, Dr. Prevel and his staff were exceptionally professional, kind and knowledgeable. I was, and still am very impressed with not only the results, but the entire experience with his office. I am nearly a week post op and could not have asked for better results. Overall I would highly recommend Dr. Prevel for any cosmetic or reconstructive surgical procedures.
5.0 Rating
April 30th, 2010
A VERY SKILLED PLASTIC SURGEON
Dr. Prevel repaired my face in the emergency room after I was attacked by a vicious dog in 2006. He was the on call surgeon that day at Florida Hospital Celebration. The To begin with, I was terrified of the damage caused to my face being a 28 year old woman and was concerned that I would be scarred for life. When I met Dr. Prevel in the hospital room, his calm demeanor and reassuring words regarding the outlook of my condition was very helpful. He spent a great deal of time addressing all the sutures to my face and did an outstanding job in correcting what he had to work with. Even though I went through some extensive recovery over the first 6 months, the corrections he did to my face were amazing. I thought for sure that I would face years of hideous scarring and cruel stares from strangers, and would need multiple corrections to my face down the road. Here I am three years later, and thanks to Dr. Prevel's excellent work in the emergency room, I am okay with not doing any further corrections to my face at this point in my life.I would recomend this doctor to anyone looking for assistence with any type of scar correction. He is a truly gifted surgeon with amazing talent.
5.0 Rating
March 22nd, 2010
Impressed with the care given.
I am very impressed with the care given to me by Dr. Prevel and his staff. I had my second skin graft to my face due to skin cancer. The results of both surgeries are wonderful. Dr. Prevel is skilled and knowledgeable. From the first consultation to the last follow up visit the care I received was excellent. My face looks wonderful thanks to the skill of Dr. Prevel.
Nearby Doctors

Dr. Christopher Prevel is similar to the following 3 Doctors near Orlando, FL.