Rate Now
Share Your Experience
Have you seen Dr. Christopher Schrepferman?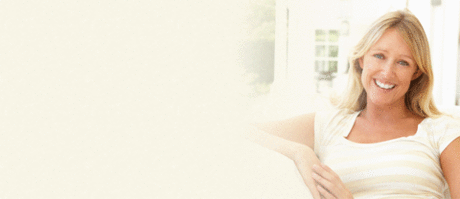 Hysterectomy
Learn about why this procedure is performed, who gets it done, and the different types of surgeries available.
25 Ratings with 8 Comments
5.0 Rating
August 5th, 2016
Vasectomy Reversal
5.0 Rating
July 28th, 2016
Wow
5.0 Rating
April 10th, 2016
In the end, there was success !!
5.0 Rating
March 13th, 2015
1.0 Rating
July 28th, 2014
Horrible!!!!!
Dr. Schrep was just awful! I was with him for seven months and never made a step up. I have a bladder disease I.C. He wanted to give me prescriptions that my insurance wouldn't pay for. Instead of trying to fight them or write something different he did nothing. My gynecologist ended up getting a medicine approved through my insurance by speaking up and appealing the insurance. She knew I needed it and SHE was my voice. Not him! I sat in the waiting room forever to only sit in the exam room forever. Then he sends this nurse practitioner in who's clueless to me and my bladder disease. Horrible experiences. I would leave there close to or actually crying every visit. All he could say is " bare with me. We will get this figured out." I left him and saw a different urologist that I absolutely love. My first appt with this urologist I took my dad with me. He was awesome. I would never refer dr.schrep to anyone!!!
5.0 Rating
February 16th, 2012
Dr, Shep is wonderful... Now we are pregnant!!!
1.0 Rating
August 17th, 2011
May be a good doctor, but you'll never find out because he doesn't bother keeping his appointments.
Sat in his exam room for over an hour waiting. Despite reassurances that i was "next" by his assistant, never showed up. Don't waste your time with a doctor that doesn't view it as being valuable, there's a thousand urologists in Louisville.
3.7 Rating
August 9th, 2011
Dr. Shep is good, his office needs some help
Dr. Shep knows his stuff and takes plenty of time during your appt. However, the way everything in his office works is poor. He has 1 assistant that appears to handle everything regarding his part of the practice, fertility. She seems to have way too much on her plate as communication regarding appts, prescriptions, etc. is very slow at best. Whenever calling the office about anything, you are referred to her as Dr. Shep's one contact person for all his patients. And, on top of it, she travels with him so is only in the office a couple days a week. I hope that they realize this issue and can get some more help because Dr. Shep is otherwise a good doctor.
1.0 Rating
May 10th, 2017
3.0 Rating
April 17th, 2017
5.0 Rating
October 22nd, 2016
5.0 Rating
October 5th, 2016