Rate Now
Share Your Experience
Have you seen Dr. Christopher Scuderi?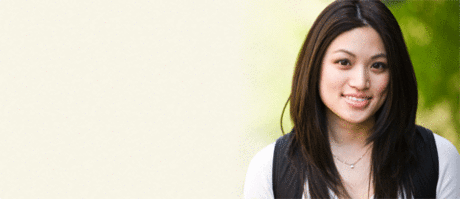 Birth Control
Get the facts about birth control so you can decide which type is right for you.
Quality Rating
Highly Satisfied
40 Ratings with 14 Comments
5.0 Rating
February 8th, 2017
PASSIONATE DOCTOR
I went to his office for the first time as a new patient walk-in, the staff worked me into the schedule and were very pleasant. The clinic gave me great care from the beginning to the end. Dr. Scuderi was wonderful, he made me feel like a human being and not just a number, he took his time and was very thorough with me and my care. I am going to move my entire family to this office! )I did have a longer than usual wait time due to me being a new patient and walk in but the staff informed me of this and gave me the decision to wait or come back tomorrow )
5.0 Rating
March 21st, 2016
Best Doctor
Dr. Scuderi is the best doctor I've ever had. Sometimes you have to wait awhile to get an appointment but it is well worth it. He genuinely cares about you as a person and as a patient. One time the office computers went down for 15 minutes the morning of my appointment day so he was backed up for the rest of the day, but he made a point to come into the exam room where I was waiting and personally tell me what the hold up was and that I was his next patient. He also is very good at communicating via email or the MyCharts website if you ever have any questions or follow-up. He is the only doctor who has ever made me feel completely validated and cared for at every single visit.
5.0 Rating
August 2nd, 2015
Awesome doctor!
5.0 Rating
April 6th, 2015
Best doctor
Dr. Scuderi has been the physician for our whole family--2 adults and 4 children, and my two elderly parents. He is professional, courteous, and caring, and he knows his patients. His staff is excellent, and they also know all my family by name. Dr. Scuderi has been especially helpful with my back condition. He can do adjustments as a DO. There are not many around anymore.
5.0 Rating
August 18th, 2014
Smart, Caring, Friendly, Helpful
Dr. S is amazing. He is highly trained yet provides a small town, relationship approach. He cares greatly about his patients. Being part of the University of Florida practice provides access to many experts. He is heavily involved in the community. He caught my kidney cancer early so I can live a healthy and productive life with my family. I highly recommend him.
5.0 Rating
March 28th, 2012
Thanks for saving my life
First started seeing Dr. Scuderi my blood pressure was through the roof, he spent much time with me - learning about my history, family history, work history, sleeping habits etc... he listens to what you tell him - through medications diets etc.. my blood pressure is stable - I am 51 years old have had diffent doctors in my day -- Dr. Scuderi is #1 doctor and because of a work transfer - I will miss seeing him - thanks alot doc...
5.0 Rating
March 2nd, 2012
Kyoshi Eaton review of dr scuderi
Dr. Scuderi was critical in recovery of aortic dissection pertaining to self. His spiritual connectivity allowed for a miraculous recovery and continuation of quality of life.
2.3 Rating
December 7th, 2011
Trouble reaching office
When you call you cannot reach the office and the call center at times cut you off and won't forward messages. Your problems go unheaded.
Doctor's Response
I am sorry about the disappointing experience with our call center. New Berlin Family Medicine Center strives every day to provide excellent patient care. University of Florida in Jacksonville has a central call center for our offices, they usually do a fantastic job and allow our staff to be fully attentive to our patients and not on the phone all day. I feel it creates a pleasant and efficient system in the office. If any of our patients have any problems with the system we try our best to work through it by offering both my email and my office managers email to patients who request them. We also let patients know they can stop by at anytime with any concerns and we will do our best to address them. If you could stop by and let me know about your concerns in detail I will do my best to properly address them so we can provide better patient care in the future. Thank you Dr. Christopher Scuderi
SHOW
5.0 Rating
December 2nd, 2011
My opinion
From the moment I open the door I am greeted by name. The staff is 100 percent professional. One day I went in and because of some personal problems had to cancel my appt. and that very afternoon was called by the Dr. to make sure that I was okay. Another time I was not sure had to use an inhaler that I had been prescribed and walked in without an appt. and someone was with me with in 5 minutes to show me how to use it. I have never had a bad experince in the 2 plus years I have been going.
5.0 Rating
June 21st, 2011
Dr. Scuderi has been absolutely wonderful. He has found things out that my other doctors have tried for years to figure out that were wrong with me and he has cured them. His PA Tim Foley is also very good. He is very caring and uses the same curtious manner that Dr. Scuderi uses. So glad I found them. The office staff are also very kind and caring.
5.0 Rating
February 25th, 2011