Rate Now
Share Your Experience
Have you seen Christopher Sipe?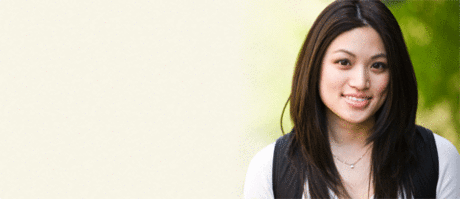 Birth Control
Get the facts about birth control so you can decide which type is right for you.
32 Ratings with 18 Comments
5.0 Rating
August 11th, 2016
5.0 Rating
March 21st, 2015
1.0 Rating
May 8th, 2014
Don't believe the positive reviews! Dr Sipe is the worst doctor I have encountered, he doesn't come across as very knowledgeable or smart. The impression I got is that he is more of a dilettante. Besides being rude and insensitive he also has very poor medical diagnostic. Pushing for expensive procedures, donor eggs, surrogacy etc. instead of simple, noninvasive and cheeper procedures. Dealing with infertility is already challenging, spare yourself one more negative experience and don't waste your time and energy and money on this idiot.
5.0 Rating
March 7th, 2014
Can't say enough about how fabulous this man is...
Dr. Sipe gave us our son our first time with IVF and our twins the next time out. He succeeded easily where others failed. He has an amazing bedside manner. I am amazed at some of these reviews. FCI allowed my husband to be involved in this process (other than the obvious) so that it wasn't so lonely and clinical. Great experience.
5.0 Rating
May 31st, 2013
GREAT doctor!
Let me preface by saying that I have HIGH standards for doctors - I have been to plenty and know that a good one is hard to come by. Anyone that has been through the IVF process, knows how stressful and overwhelming it is. You want to have a doctor that you feel like you can trust - the existance of your future child is at stake, after all! Dr. Sipe is definitely that doctor. My husband and I didn't really know what to expect going in to the process but Dr. Sipe was very straight-forward about everything from the beginning - as were his nurses. I'm young so we were worried I would have too high of a response to the stimulation meds and there were definitely days I called the nurses worried the cycle would be cancelled. The nurses (especially Sonia) were Godsends in reassuring me I was doing ok, and it was clear that Dr. Sipe was STRICTLY monitoring my levels. He tweaked my meds almost daily during the stimulation phase, which made me confident he was watching closely. We transferred one high-quality embryo, froze three others, and I am now 13 weeks pregnant! My husband and I constantly say that if we had any other doctor (even from the same practice), we likely wouldn't be pregnant today. I know we have Dr. Sipe's strict monitoring to owe our pregnancy (and hopefully healthy baby) to! We will definitely be back to him in the future and I would refer anyone needing a fertility consult to him in a hearbeat.
5.0 Rating
January 18th, 2013
Amazing Doctor
Dr. Sipe was amazing. He took time to talk to us about all of our concerns, was very supportive when we had a traumatic outcome, and stuck with us until we were pregnant with two amazing little babies. We will go to him again if we ever feel like we can handle more than 2 little people, and we have recommended him to others.
5.0 Rating
October 7th, 2012
I have not experienced any of the negatives other reviewers have. My husband and I have unexplained fertility and each cycle Dr. Sipe has changed our drug protocol. We are getting closer (3 IUIs and 2 canceled IVF cycles due to poor response) - each time is more aggressive and he has been very detailed in our appointments. I have gotten pregnant but have had two miscarriages so he is working with us closely on solving that issue. We have had only good interactions with him and his Oak Brook staff.
5.0 Rating
August 9th, 2012
Great physician!
Dr. Sipe made us so comfortable throughout the IVF process. If you want a very serious doctor who makes you feel like every issue you come across is the end of the world, this is not the right doctor for you. For my husband and me, a little light-heartedness went a long way when dealing with the scary things that accompany infertility. His medical knowledge is great, and his bedside manner is too. Would recommend Dr. Sipe time and time again.
1.0 Rating
April 6th, 2012
Unfortunately, the experience we had with Dr. Sipe was both unpleasant and ended up diminishing our chances for a successful outcome--even after we moved physicians. We found communication very difficult with him and that he was flip, bordering on insulting, and dismissive. I almost could have set all that aside, sad but truthful, if he was an outstanding clinician and diagnostician (though, being able to communicate well and easily with your physician isn't anything to put aside lightly, esp. with something like fertility). Practically, the most profound problem was his lack of expertise--and knowledge of the field--and his utter inability to prescribe treatments of even basic efficacy. His diagnostic assessment and treatment were so poor the health insurance company was outraged--literally. We were able to get in much better hands and the experience, treatment, care and expertise we have found has been like night and day. Dr. Sipe came recommended to me from a trusted source and so I didn't make the right investigations, decisions early on, or trust my concerns and discomfort as I should have. I hope others can learn from our experience and maximize their opportunities for success (as well as have a much gentler and more pleasant experience) by not selecting Dr. Sipe as their physician. Best of luck on this journey.
1.0 Rating
January 5th, 2012
Worst Doctor
I found out I had fibroids. Since I was getting married soon, I was concerned whether the fibroids would interfere with me having children later. Since the fibroids were not causing me problems, I was reluctant to have surgery to take them out. We simply went to Dr. Sipe to ask whether it could be helpful to become pregnant if I take them out. We saw online an article that he wrote about pregnancy and fibroid. That is why we went to see him. KEEP IN MIND THAT I HAVE NOT EVEN STARTED TRYING TO GET PREGNANT and I had no medical problems. He started telling us about IVF, donor's eggs. Then he wanted to do all these fertility tests and of course to charge a lot of money for them. We came to ask him about fibroids not fertility. We never got an answer. He never bothered to inquire where my fibroids where or even to look at them. He had his nurse come into the room to take me for fertility tests. You can see it was a planned action. Before I left, I insisted that I paid for the consultation to prevent me from receiving a huge bill later.My husband and I ran away from that place as soon as possible. By the way, I took out my fibroids and very happy that I did.
1.0 Rating
October 11th, 2011
1.0 Rating
June 29th, 2011
More interested in statistics and money than good patient care?
We opted to start IVF on a Monday. I became sick the Friday before. I left a message for Dr Sipe that Friday. When I didn't hear back from him, we opted to wait to start IVF. I sent an email the next week, thinking that it might be easier for him to answer my questions via email. After a week had passed, and I still hadn't heard anything, I spoke with Dr. Sipe's nurse, who promised to pass the message to him. Nearly two weeks have passed and I have yet to hear from him. I have heard rumors that some REs will cherry pick their patients to make their statistics look good (i.e., encourage procedures in patients with a high likelihood of success, and be neglectful and less attentive towards patients with lower chances of success). My husband and I can't help but wonder if this is the case in this instance. Also, should we experience problems during IVF, I shudder in fear at the thought that Dr Sipe might not respond, or might have a two week lag time in response. After seeing Dr Sipe for initial consultation and follow-up, and after spending a month coming in for ultrasounds, my husband and I were reluctant to switch doctors since we had invested significant time at FCI. However, I had an appointment with Dr Kazer at Northwestern today, and he was really great. He encouraged questions, and it felt more like a doctor's appointment (my husband had commented that he felt as if Dr Sipe was similar to a used car salesman). I know this is a stressful process and hope this review is helpful for those seeking care.
Nearby Doctors

Christopher Sipe is similar to the following 3 Doctors near Chicago, IL.

Brian Kaplan

Reproductive Endocrinology and Infertility, Obstetrics and Gynecology

Chicago, IL 0.01 mi