Rate Now
Share Your Experience
Have you seen Dr. Christopher Steidle?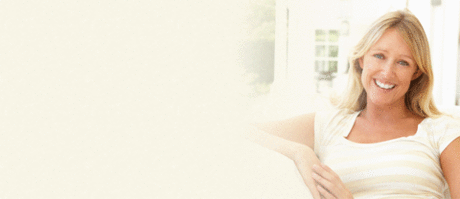 Hysterectomy
Learn about why this procedure is performed, who gets it done, and the different types of surgeries available.
Quality Rating
Highly Satisfied
29 Ratings with 7 Comments
1.0 Rating
August 31st, 2016
Don't waste your time
My advice go somewhere eles! I wish I would have never went to him. I had a kidney stone I would hurt every now and then but after he done several sugarys I'm hurting more than I ever did. When I told him he acts like there's nothing wrong. Doesn't do any test to check. I just wanted help to find out what's wrong and not have to suffer everyday! But he don't give a scrap he says drink plenty of water like that's the cure for every thing I do drink plenty of water but I'm still not any better!
5.0 Rating
November 4th, 2011
Goodbye, Dr. Steidle
Dr. Chris Steidle is an excellent physician. In my forty years as a RN he is one of my top two doctors. He saved my life the first time we met and probably saved my kidney on our second meeting a number of years later. As far as physician's are concerned, he's a regular person. My husband and I thoroughly enjoy his bedside manner and I appreciate his capabilities as a urologist. He's leaving his current position and as a diabetic with a history of kidney issues he is irreplaceable.He also has a real appreciation for Italian.
5.0 Rating
July 9th, 2011
The help I've sought for about 10 years!
Dr. Steidle is very knowledgeable. I drove almost 3 hours to see him because of the books that he's written and his reputation. I was not disappointed. He spent as much time as I needed with me and he knew right away how to help me. He said I would be a new man in 2 weeks and he was right! So far its been about three weeks and I've gained about 7 pounds of muscle and I feel like a 28 year old male should feel. I'd recommend Dr. Steidle to anybody.
5.0 Rating
April 11th, 2011
Dr. Steidle
5.0 Rating
February 2nd, 2010
walks on water
My wife had successful litho-tripsy on a 5 mm kidney stone. approx. 1 week after procedure she had fevers,pain, and trouble breathing. I took her to emergency room and after their tests they found nothing. On follow up visit with Dr Steidle, we explained her problems, he looked at her vitals from the emergency room visit and said it sounded like a pulmonary embulism. He ordered another x ray w /dye and he was right. It was in her lung. They immediately checked her into the hospital with blood thinners and bed rest. This urologist figured out what the other specialist's couldn't. He saved her life. As far as we're concerned, he walks on water. he also has a great personality.
5.0 Rating
December 15th, 2009
First Visit
5.0 Rating
January 17th, 2009
5.0 Rating
June 22nd, 2017
5.0 Rating
June 22nd, 2017
5.0 Rating
June 22nd, 2017
5.0 Rating
April 27th, 2017
5.0 Rating
April 13th, 2017