Rate Now
Share Your Experience
Have you seen Dr. Christopher Wood?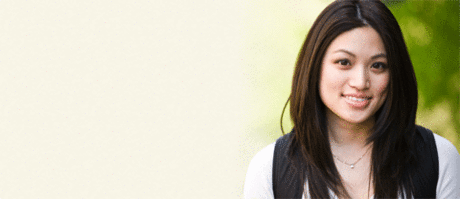 Birth Control
Get the facts about birth control so you can decide which type is right for you.
25 Ratings with 6 Comments
1.0 Rating
September 3rd, 2016
5.0 Rating
January 30th, 2015
Good Family Physician
2.3 Rating
August 23rd, 2013
Not what I was expecting
I was new in town looking for a family doctor.The first visit was kind of cold, his staff is not friendly at all.The next time I went to actually see him for something # 1 the nurse took my vitals never asked why I was there, I could have been having a heart attack. I was there because I could not breath. He never did a pulse ox, before even doing an exam, asked if I was still working, married..blah blah, thinking it was anxiety. I have had anxiety attacks in the past which I told him and this was not one.You don't wake from sleep short of breath and heart beating out of your chest. He barely listend to my lungs and said nothing could really be done about it, I also brought up I have been having terrible middle spinal pain and I had swelling.He lightly ran his hand over my back over my clothes and said it was fine and maybe I could not breath because it would hurt my back?? what? my back don't hurt when I breath. So I paid my $ 30 co pay and never went back. Needless to say I have a heart condition as well so he might have be more careful. I have been a nurse for over 15 years and have never been so disappointed. He seems to be a nice guy but is very awkward and makes you uncomfortable. He needs to step up his bedside manner and get new staff.
1.0 Rating
May 1st, 2013
The docter is a Quack
Made mo go see him twice a month 60 a visit then wanted me to go to physical therapy and now I dont know what he put on my record but we need to talk. The manager when I was there was a mean woman. in 2011 well he cut me off cold turkey from 90 klonopins and 120 lortabs I went to the Er twice bacause he just did that.
1.0 Rating
April 3rd, 2013
A Terrible Doctor All Around
He is by far the worst Doctor I have ever been to! He makes me feel like a burden rather than a human.I went to him for a regular check up, he told me everything looked fine and I was healthy. I left feeling confident and better only to receive a call from a staff member wanting me to go to a specialist. I had surgery based on findings he saw, but found no need to tell me about it during my visit. After I came back to him for another check up, he doesn't even mention the surgery! He didn't even know I had gone in. Every time I have a visit with him, he talks and treats me like a new person! I want a Doctor who remembers me and cares about me! He makes appointments 3-6 months in advance and the staff never bothers to call and confirm or even send out a postcard. I never feel comfortable telling him about my concerns or how I am doing or feeling because of how he has treated me in the past. He brushed off so many of my concerns that have been treated and fixed since. I have now found another Doctor who I can say treats me significantly better.
5.0 Rating
August 26th, 2011
Ignore the false review, read THIS one.
I've been a patient of Dr. Woods for almost 4 years....my parents have been patients of his for longer than that. Dr. Woods is a courteous professional who will work WITH you to improve your health. Always very little wait time, and he'll spend as much time as is necessary to listen to your concerns and provide quality health care. He's a good person and caring physician.
5.0 Rating
September 18th, 2017
5.0 Rating
September 13th, 2017
5.0 Rating
July 4th, 2017
3.0 Rating
April 14th, 2017