Rate Now
Share Your Experience
Have you seen Dr. Christopher Zachary?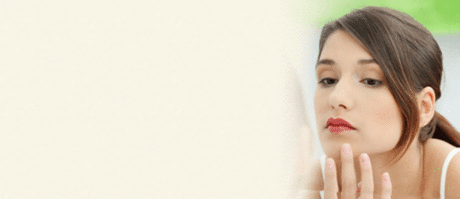 Acne
Get the important facts about acne, including the different types and what causes it.
25 Ratings with 13 Comments
5.0 Rating
August 25th, 2016
a new face and skin tone
5.0 Rating
July 14th, 2016
Excellent Doctor!
1.0 Rating
February 13th, 2015
Very Displeased
This doctor is only concerned with how much money he can make. He will recommend expensive cosmetic procedures. When they produce no results he lies and says he warned you. He refuses to consider a refund or agree to another procedure of your choosing. This doctor has no integrity and is arrogant and dishonest. Stay away from him.
5.0 Rating
May 10th, 2014
Simply the best in the OC!
5.0 Rating
December 4th, 2012
Blessed to Have Access
5.0 Rating
December 1st, 2012
Caring, thoughtful, well informed, has all the devices, but not a salesman
5.0 Rating
August 22nd, 2011
I am a physician
2.3 Rating
August 5th, 2011
While Dr Zachary was very nice, he made many empty promises and he overcharges his treatments - i should know, i've been getting laser treatments for a skin condition for over ten years by many different high profile dermatologists. I've never written a bad review on any of the derms i've been to,however, i feel like i've wasted A LOT of money on treatments at dr. zachary's office which didn't help me at all. I did have realistic expectations on the outcome of the laser treatments, but i see absolutely no benefit from them. Please save your money and go somewhere else.
1.0 Rating
July 1st, 2011
Over priced and not worth the results
Dr Zachary charges $750.00 per IPL session and he requires you to attend follow up appointments before each treatment at $150.00 each. Each follow up appointment lasted no longer than 5 minutes where he briefly observed results and sent me on my way. Therefore, each treatment costs $900.00!!! They over schedule patients, as the wait time was insane, especially when having to pay so much money. All that aside, the most disappointing issue was the poor results from dr zachary's treatment. 5 iPl treatments for moderate rosacea with absolutely NO results. Zachary kept saying one more treatment and results should begin to show. Bottom line, over priced IPL and Zachary is more interested in the cash versus treatment.
Doctor's Response
Ah ... well I'm sorry you feel like this. It is true that the university charges a consultation fee for all aesthetic consultations. I generally spend 20 minutes with each patient to assess the optimal treatments, and often the answer is that 'no treatment' might be the best option. As all my students and residents know, I'm careful to present the options in as neutral a manner as possible. It's true that while most of our patients do very well with laser surgery, some may not see a tremendous response depending on skin type, other factors ... my first objective is to "do no harm". In any event, we have acquired many new devices since 2011 so it might be worth checking in again, if not with me then one of our various colleagues .
SHOW
1.0 Rating
April 30th, 2011
Worse result
Made empty promises. Took thousands of dollars for laser treatment, etc., and at the end of the day, my face looks worse than before I went to him!
Doctor's Response
I'm sorry you feel like this. Perhaps you would like to come back for a reassessment to look at the before and after photographs so that we can be objective about this ... no charge.
1.0 Rating
November 23rd, 2009
Terrible service
i had skin pigmentation and waited, waited for long time with no results despited many lasers tried on me
Doctor's Response
Understood ... and the problem with melasma (pigmentation associated with pregnancy and the contraceptive pill) is that resistant pigmentation can be impossible to improve, no matter who treats you or with which device. It's very frustrating for the patients and it's equally frustrating for the treating physicians! These issues are all discussed during the 20 minute consultation where a realistic assessment of prognosis is given ... Sometimes we get startling successes, but melasma has a mind of it's own. If it were easy to treat, we would all be happy campers!
SHOW