Rate Now
Share Your Experience
Have you seen Dr. Claire Weitz?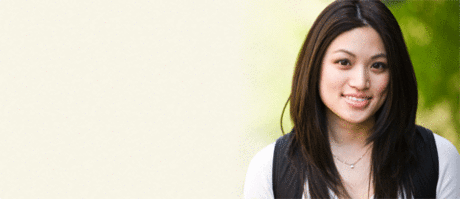 Birth Control
Get the facts about birth control so you can decide which type is right for you.
Quality Rating
Highly Satisfied
44 Ratings with 19 Comments
1.0 Rating
September 6th, 2017
Terrible Front Office
5.0 Rating
December 11th, 2014
Great OB
This is my first pregnancy and I can say I have really enjoyed Dr. Weitz as my OB. She was very helpful in answering everything she could for me. Visits were swift which personally I liked, and scheduling was always easy. I always seem to be running late, but they would have no problem getting me seen within 5 minutes! She was very straight forward, and returned my calls within an hr always.
2.3 Rating
November 25th, 2014
Not much of a high risk specialist!
I was pregnant with my first child at 38 and would deliver at age 39. There had been suggestions that all was not right with my body, such as racing pulse when I went for walks, and days on end where I would ache in every bone in my body. So I called up Johns Hopkins' ob/gyn clinic and asked who they recommended as a high risk obstetrician. They gave me Dr. Weitz' name. When I went to see her she explained that she was not yet board certified but would be by the time I delivered. So I let her be my doc. I explained about the racing pulse and the aching. I have no idea whether she documented these things, and as you will see, I suspect not. She said everything would go smoothly and that I would be her first chance at a natural childbirth delivery. Two months into the pregnancy, my feet swelled up so bad that they went numb, my fingers swelled, and I developed a slightly red raised rash on my cheekbone areas. I showed everything to her. My friends remember all about it. Dr. Weitz asked, "Have you ever been checked for lupus?" I told her no. I assumed she would order whatever testing was needed. Wrong assumption! When it came time for the sonogram, I could see the monitor, and I couldn't even tell where the head was, or limbs or anything. But apparently that was okay with her as long as I didn't catch on. But you see, I had a doctoral degree in a health field, and I did catch on that there was no way that she could tell anything from that lousy dysfunctioning machine. So on the followup visit I did say, "I couldn't see that there was closure of the spinal cord, coulld you? I couldn't see that there were even any arms or legs, could you?" Then she sked me if I intended an abortion if there were severe birth defects. I felt like shouting, Why do you think people pay for a sonogram!!! But I didn't. I just said yes. But I could sense disapproval, which I didn't appreciate. She did remark that there had been another patient of hers, likewise a health care practitioner, who had also demanded a repeat of the sonogram. I felt like saying, "And if they are none the wiser, you just let it pass?" But I didn't. For the repeat sonogram it was on a different machine that actually functioned. I thought I knew exactly when our child had been conceived, and made a prediction for the birth date based on that. But did the doc ask for my input on that? Nope! Her guess was a week or two later than mine. She was wrong. I went into labor on the exact date I had predicted. I called her at 9 AM and and told her I had been having ever increasing labor contractions since about 9 PM the night before. I do try to be pleasant to people when I talk to them. But she responded that I wasn't sounding nasty enough to be in labor. However, I insisted that I needed to come to the hospital. So I went in, and she hooked up a band around my waist to measure contractions. Apparently she didn't have it well positioned, because it wasn't measuring the severe contractions that I was feeling. She said I wasn't in labor, and she sent me home. The contractions were so severe that I could hardly walk, and as soon as I got in my front door, my water broke. We called her and immediately went back to the hospital. She never did verbally admit to me that I was in labor. She never did an episiotomy so my cervix ripped. Oh, how painful that was. All I got was some demerol, which made me vomit and hallucinate. At 9 PM she delivered my baby, without ever saying, yes, you're in labor. The swelling in my fingers never did go down. My feet took a year from delivery to de-swell enough to regain some sensation. I still have some residual numbness in a couple of the toes. The red rash on my cheeks persisted. The aching in my bones continued. Finally a flair up of elbow tendonitis and rotator cuff pain prompted my first visit to a rheumatologist. My antinuclear antibodies (ANA) were sky high: 1:2560, where over1:40 was abnormal. Curious, I wrote to Dr. Weiss to see what her ANA test had shown (remember her question about possible lupus?) Turns out she had never bothered to do the test, nor had she ever documented my symptoms. You see if she had documented what was happening, she would have been obligated to do the test. But apparently she just felt too busy to bother. So I went another 11 years wondering what the heck was wrong with me. It turns out that I have the anticentromere antibodies and have slowly been developing limited systemic sclerosis. By the time an echocardiogram was finally done on my heart, it showed I was in stage 2 left ventricular diastolic dysfunction due probably to muscle stiffening fron the systemic sclerosis. Yes, there really was something wrong with my heart probably even at the time of the pregnancy. And that's probably why my ankles swelled so badly. I apparently had autoimmune disease at the time, and yet she was too busy to order an ANA test. If she had done one and it showed the autoimmune disease, she might have had to advise against natural childbirth. Oh, and then she would have had to wait to have her first natural childbirth case on someone else. So no, we'll just not document these signs and symptoms, nor do the testing.
1.0 Rating
June 2nd, 2014
Misrepresented by social media
To all my patients, PLEASE I am not a dermatologist!👍I gave myself only one star for Drematology!
5.0 Rating
May 20th, 2014
Love Her
1.0 Rating
November 8th, 2012
Misdiagnosed Twin's Pregnancy condition
I was very disapointed with the choice my husband and I made by choosing this doctor. I was pregnant with twins and she misdiagnosed their condition. She never told us that my lack of fluid was caused by my water braking at 19 weeks. She just said that either one of them is genetically sick or that was something wrong with ma placenta which was none of the reasons. She was very arrogant and had an attitude like she knew everything what was happening with me. When we decided to go for a second opinion she wasn't very happy and told us we won't hear anything that she hasn't told us but again she was wrong. Our second opinion excluded her assumptions and told us excactly what we had to do in order to save our babies. Also, Dr. Weitz suggested selective reduction and after we said that we are not even considering she went ahead and explained how the procedure works. How could you tell that to a mother who is caring 2 babies in 23rd week of pregnancy.And the conversation was done over a phone!
5.0 Rating
September 1st, 2012
The very best
5.0 Rating
May 9th, 2012
office staff is horrible
Dr. Weitz is a hands down wonderful doctor. But her front office employee Mary Kay was the most unprofessional person I have ever met. I would hate having to check out with her. She never returns your calls and when she does you get an attitude like you are bothering her. I hope Dr. Weitz this best in the future but she needs to clean house up front it makes her look bad and she is such a great doctor. When we decide to have another baby I am not sure I would return to her practice.
2.3 Rating
March 8th, 2012
Great Doctor HORRIBLE STAFF
Dr. Weitz is very knowledgeable in her field and has provided us with a lot of good information in regards to my wife's high risk pregnancy. Her staff on the other hand needs and attitude adjustment and some classes on professionalism. The secretary is the most vulgar woman I have ever met and talks like she is from the gutter. She is rude, crude and acts as if we are there to bother her. The ultrasound tech did a horrible job with the ultrasound and she just wanted to get us in and out of there as if she had to get to her lunch break. It's so sad that in a bad economy Dr. Weitz can't find good help. I am sure there are hundreds if not thousands of people who are WAY more qualified out there who would love to have that job.
3.7 Rating
February 7th, 2012
5.0 Rating
January 26th, 2012
5.0 Rating
January 25th, 2011
Review for Dr. Weitz
Dr. Weitz delivered my youngest child 20 years ago. Her bedside manner is outstanding. She related very well with my pregnancy and labor and delivery. She, 20 years later delivered my first grandchild. Amazingly enough, she remembered me, my particular circumstances during delivery and most importantly treated my daughter with the same expert care. I rate her a 100 on a scale of 10. She's the very best.
Nearby Doctors

Dr. Claire Weitz is similar to the following 3 Doctors near Towson, MD.

Dr. Francis Grumbine

Ophthalmology, Obstetrics and Gynecology, Internal Medicine, Gynecology

Towson, MD 0 mi