Rate Now
Share Your Experience
Have you seen Dr. Clarence Coker III?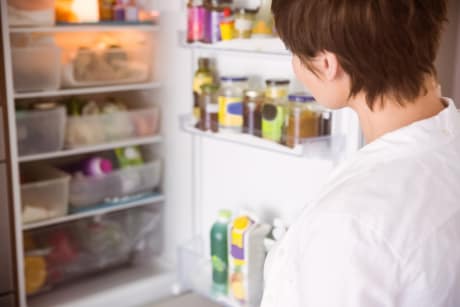 Binge Eating Disorder
Get the facts about binge eating disorder, including symptoms, causes and related conditions.
Quality Rating
Highly Satisfied
17 Ratings with 5 Comments
1.0 Rating
April 29th, 2015
What a mistake to have ever gone there
The nurse told me from the first minute that Dr. Coker specialized in sleep disorders so I had a feeling he had a sleep study racket going on. After not looking at me or talking to me during the visit, only my wife, sure enough he diagnosed my problems as sleep apnea although I have had extremely good doctors treating me in another are for quite some time. I wasn't going to waste money on sleep studies and masks to sleep with and I really didn't want to return to him for the follow-up but my wife convinced me to go. Next visit...Dr. Coker tells me off because I chose not to schedule a sleep study and I'm going to die, while my wife sits in the waiting room listening to the office staff gripe about me being there (because they didn't mark me on the schedule), and Coker goes off on me saying that when I have a stroke or heart attack from my supposed apnea don't go around Lexington talking bad about him. Now today I get a call that they have turned me over to collections for some bill although I never had any tests done and gave them $50 copay per visit (two visits) although it was supposed to be $35 copay per visit. Soooooo Dr.? Coker........I AM talking about you all over town and letting people know my opinion and how my experience was at your office. And by the way, I did find a primary care PHYSICIAN that I'm very happy with. But may as well tell your collection agency not to bother. I don't owe you anything.
5.0 Rating
September 23rd, 2014
Great Doctor
1.0 Rating
November 7th, 2013
I will never see Dr. Coker again! Unfortunately I was dumped on him after my Doctor since I was a child retired. His bedside manner is horrible, he barely looks at me during my appointments. The first time I saw him he wanted to take me off medicine had has successfully been taking for a year and told me to walk 5 days a week instead! He has lied several times to me. The final straw came just recently when I tried to call in for a refill and was told I would need an office visit even though it had only been 3 months. At my last visit he told me to call the refill line after 3 months and then I would see him again in 6 months. Now His burse is saying he has had the 3 month policy since he started, which is a lie as the previous 6 month period he hadn't asked me to come back in for a visit, but refilled the prescription. I was also told "it's not about the money as he doesn't make anything off office visits". Yea right! Money is ALL it's about for him!
1.0 Rating
September 22nd, 2013
From my experience, Dr. Coker has a horrible disposition. I think he is unprofessional. In my opinion, he is okay for refilling prescriptions, but that is it. To me, he appeared lazy and unwilling to attempt to determine what causes the health problem. I think he does not understand patients well, and most importantly, he "bad mouths" them.
5.0 Rating
June 19th, 2013
GREAT DOCTOR
5.0 Rating
December 20th, 2016
3.0 Rating
January 11th, 2016
3.0 Rating
October 29th, 2015
5.0 Rating
June 28th, 2015
5.0 Rating
June 19th, 2015