Rate Now
Share Your Experience
Have you seen Dr. Clarke Hilbig?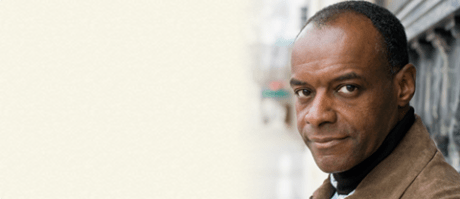 Colonoscopy
Get the facts about colonoscopy, including how and why it's done and doctors who perform the procedure.
Quality Rating
Highly Satisfied
42 Ratings with 28 Comments
5.0 Rating
June 20th, 2016
I was helped very qu..
I was helped very quickly by the process clerk. I was asked to wait in the waiting room to be called. After a few minutes I was called in by the nurse, and she did my vitals and started an IV and she explaned the process completely. After waiting a short period of time they came in a got me to do the procedure. Dr Hilbig explained what he was going to do and then I was given a seditive through the IV I fell asleep I woke up and was taken to a recovery room by the nurse she give me water and after a few minutes the doctor came in and explained what he found.
5.0 Rating
June 17th, 2016
Wait time was short,..
Wait time was short, both in the waiting room and treatment room. Nurse was pleasant, friendly and efficient. Dr Hilbig was his usual personable self.
5.0 Rating
June 14th, 2016
I was treated very w..
I was treated very well, in all aspects of the operations, from the preparation, operating, and recovery. All is well in the healing process ,no complaints.
5.0 Rating
June 8th, 2016
I LOVE Dr Hilbig and..
5.0 Rating
March 21st, 2016
I have had several p..
5.0 Rating
February 15th, 2016
I had a great experi..
I had a great experience with my endoscopy procedure under Dr. Hilbig's care. All of the staff were very friendly and provided great care. The nurse anesthetist was very caring and professional. The experience was quick and the doctor explained thoroughly his actions and recommendations. I would chose this facility again in a heart beat.
5.0 Rating
December 14th, 2015
Highly Recommended
5.0 Rating
November 12th, 2015
Attentive
I went to Dr Hilbig's office after a trip to the ER that included 6 hours of extreme pain and another 2 days of moderate pain. It had subsided by the time I saw Dr Hilbig. His PA Spencer Davenport showed me great attention. This was very comforting. He and the staff went out of their way to fit me into an already full schedule. The upper GI endoscopy showed some problems which were addressed. I don't personally believe this found the problem .( I've since had another shorter episode ) Tomorrow I will request a gall bladder test. I have total confidence in Dr Hilbig and his team.
5.0 Rating
August 12th, 2015
Wonderful and Very Professional
5.0 Rating
July 14th, 2015
Positive Experience, Strongly Recommended
I found the staff to be kind and soothing at a time when I was feeling uptight, and nervous. The facility was clean which again put me at ease. Just seeing up to date equipment placed in an orderly fashion again made me feel like I was in good hands. The staff was well trained and knew what they were doing. They listened to my concerns about needing extra medication to put me under and didn't treat me like some kind of addict looking for a fix. Over all I had a very positive experiment and will recommend this facility to others in need.
5.0 Rating
June 30th, 2015
Very Professional
Dr Hilbig performed endoscopy examination while Maurine was in the hospital and he was the Gastroenterogist on call the week she was in the hospital for treatment of pacriastitits. He was very professional describing his findings and his prescribed medication for her treatment appear to have been effective at clearing up her nausea spells and vomiting. Other staff involved in her treatment were Lakeview people, who provided support and facilities to Dr Hilbig, during the procedure. Post procedure follow up will be with Dr Canale, who was Maurine's doctor before entering the hospital for emergency treatment. This arrangement where Drs Canale and Hilbig provide "on call" staff support to the hospital worked out very well for treatment of Maurine' intestinal problem.
5.0 Rating
May 28th, 2015
Great Job