Rate Now
Share Your Experience
Have you seen Dr. Clinton Mallari?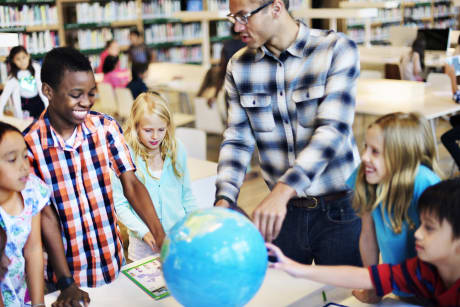 Autism Spectrum Disorder
Get the facts about Autism Spectrum Disorder (ASD), including the different types and the most common symptoms.
Quality Rating
Highly Satisfied
29 Ratings with 13 Comments
1.0 Rating
October 12th, 2016
I would NEVER recommend anyone to see Dr. Clinton Mallari! From the moment I stepped into Dr. Mallari's office I was shocked by the poor treatment that I received from the receptionist. More importantly however, was the VERY inept care that I received from Dr. Mallari himself. He has a nice enough "bedside" manner but I absolutely question his ability to treat pain problems appropriately. I have been experiencing chronic lower back/tailbone pain for 4 years now, so I scheduled and appointment to see Dr. Mallari. During my first visit Dr. Mallari spent all of 10 minutes reviewing my case. He then took me to a back room and set me up on a table advising that I should get an injection in my lower back. He did not explain the possibility of severe pain that I might get after the injection. I asked him "can this injection cause any type of problems?" He said, "no, none whatsoever." While in the back room, Dr. Mallari could not find the appropriate medicine to inject in my back so he called in his receptionist to find it for him. After she found it and gave it to Dr. Mallari, he did not show the medicine to me. He simply injected it and said to wait and see how I respond. For the next several days I could not sit down without experiencing serious pain. Whatever pain I had been experiencing before my visit to Dr. Mallari...it became much worse. I called his office the next day and the nurse brushed it off as, "that's to be expected" the day after. No one in Dr. Mallari's office explained this to me ahead of time. 3 days after the injection I was still in pain. I called the office back again and they explained that Dr. Mallari is not in on that day of the week, so they would call me back on Monday...after the weekend. No call back on Monday as promised. Then, a little over a week after the injection I was scheduled to see Dr. Mallari again in the early morning hours. My husband was going to accompany me to the second appointment so he arranged and blocked out time on his work schedule. 1/2 hour before the scheduled appointment, Dr. Mallari's nurse called and admitted that they never returned my phone call as promised. Then, she explained that after talking with Dr. Mallari, he said that he will give me another injection if I come in to that appointment. She explained that is all he has to offer me. If I don't want the injection than don't bother to come in to that appointment! Needless to say we quickly cancelled the appointment. I told the nurse that I have NEVER been treated so poorly by a doctor's office before. She simply said, "I am sorry, that's all I can say." All I can say to you is...DON'T SCHEDULE AN APPOINTMENT WITH THIS SO CALLED, PAIN SPECIALIST! You might be in for more pain than you had before...and with no sympathy or help from the doctor or his staff after the fact!
1.0 Rating
July 6th, 2016
This guy will be very nice at first to gain your trust. He will then put you on pain medicine to help you and keep you there for months. Once you are addicted to the pain med. he then starts trying to get you to do far more expensive procedures such as spinal cord stimulator, pain pump, etc...which can cause paralysis, meningitis and even death as side effects and costs thousands of dollars to place and maintain!!! If you decline to risk your life with this, he then "fires you" as a patient and is so cowardly he won't even give you a warning. Just makes his staff tell you and leaves you with an addiction and no where to go but detox or cold turkey withdrawal!!! STAY AWAY FROM HIM AT ALL COST!!! BEWARE...YOU'VE BEEN WARNED....now it's up to you.
5.0 Rating
June 27th, 2016
5.0 Rating
April 14th, 2016
Dr Mallari is 100% professional in his medical approach to treating pain. He uses many tools of medicine to address a variety of individual patient issues. Yet, he has a bed side manner and a sincere attitude of caring, not only for your medical conditions but also your state of mind. He's the best, the very best.
5.0 Rating
March 3rd, 2016
5.0 Rating
March 3rd, 2016
Great Doctor
5.0 Rating
February 6th, 2015
5.0 Rating
April 27th, 2014
I wish I that I could give dr mallari a higher rating than 4 stars he is the best dr I've been too goes out of his way to help and if there is more than one concern he'll take care of everything in that appointment doesn't try to have you schedule an appointment for every separate issue like some dr.s
5.0 Rating
March 9th, 2013
Dr. Clinton Mallori has been the only doctor i've been to who really listens and doesn't give up. I've been suffering with chronic pain for many years and he has dramatically reduced its severity and has allowed me to remain functional. He is very knowledgable and a pioneer in the development of cutting-edge pain management methodologies. Though we're still trying to mitigate the remaining pain, I have confidence in his ability and willingness to HELP ME rather than the unempathetic horse & pony show that has become so common that i've experienced with many other providers. I Highly recommend anyone to this practice.
5.0 Rating
January 20th, 2011
5.0 Rating
April 18th, 2010
patient
5.0 Rating
March 29th, 2010
Nearby Doctors

Dr. Clinton Mallari is similar to the following 3 Doctors near Boise, ID.