Rate Now
Share Your Experience
Have you seen Dr. Colette Brown-Graham?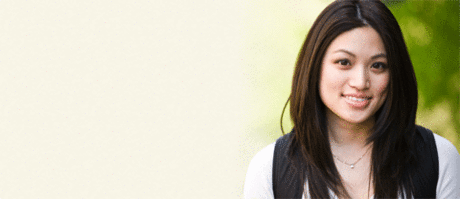 Birth Control
Get the facts about birth control so you can decide which type is right for you.
35 Ratings with 14 Comments
5.0 Rating
April 1st, 2016
1.0 Rating
March 7th, 2016
IF YOU GO HERE, GET A SECOND OPINION!!!!!!
Dr. Patricia Somera told me i had genital herpes after taking one quick look. Clearly I was very upset with the diagnosis, and she didn't offer much comfort or advice or support. I was very emotionally distressed and was very confused, because I get tested regularly and have always been extremely cautious. When the medication she prescribed me wasn't working, they just prescribed me more. When I went back to school, I went to my university's women's health and wellness center, where the nurses were so comforting and supportive. I talked to the Dr who was going to give me a blood test but did a quick physical exam first. Immediately, she told me it was absolutely not herpes, but instead just an infection from shaving. She prescribed me a cream that caused the rash to go away in a couple of days. PLEASE GET A SECOND OPINION BEFORE YOU LISTEN TO ANYTHING SHE SAYS. She did the same thing to my sister, and talked us both into getting very expensive tests that we didn't need. Definitely not going back, but just be extremely cautious about seeing this woman at this office.
5.0 Rating
February 24th, 2016
Great Gyne
5.0 Rating
February 1st, 2016
Wonderful
Let's keep in mind that this is a OB/GYN office, there are many concerns, questions and women who want to feel worthy of their doctor's time. So yes, you have an appointment...and might wait an hour? But have you ever considered why she ran late? What problems or concerns could be happening for a prior pregnant patient. Yes, I have waited and patiently. The same time and ease was given to me once I entered to be evaluated. I work in the medical field for a specialist and by all means appointments do run over, and unless you have been in the field and experience reasons why a doctor can run late with a prior patient then please do not give her 1 star because you are impatient. I have seen her since I was 18yrs old. I am now 36 yrs old. She's delivered 3 of my children. I have nothing bad to say about their practice. Trish is amazing, Dr. Brown Graham is wonderful and Dr. Patel is just as great. They are personable. Great bedside manner...
5.0 Rating
February 17th, 2015
Excellence
I have been going to Dr. Brown-Graham for over 16 years. I am a very selective about who I chose for my physician in South Florida. After meeting with many different OBY/GYN Dr.'s in the area it took me just 1 visit to Dr. Brown-Grahams office to know that she is exactly what I am looking for. I am so impressed with the Dr. and confident in her skills and excellence that I also have my daughter seeing her when necessary. If you need a Dr. that you can feel comfortable with and can talk to about your medical needs, I highly recommend her. I will mention that she also diagnosed and treated my cervical cancer early. Honestly, I am probably not the norm, but I promise after surgery I was back to work with no pain in 2 days! I am cancer free, pain-free and very healthy Thanks to Dr. Brown-Graham!
1.0 Rating
December 15th, 2014
Shocked..
I have heard raving review of Dr. Graham but certainly did not have the same experience. I often would be kept waiting in the exam room for an hour, no exaggeration! Do not schedule the last appointment of the day or you will be waiting that long. The first appointments of the day seem to be the quickest. I feel I was educated on natural childbirth & knew what I was looking for in a birth experience. However, Dr Graham was apparently not the right doctor for me. After I declined routine intervention, I was asked by Dr Graham, "Why did you chose me to be your doctor?" In addition she said to me, "You tore just like you wanted to.." after I told her I did not want an episiotomy. There were many other expressions of poor bedside manner. I would never go back to this doctor and could never make a recommendation for anyone to see her. I am shocked that she has a busy practice and positive reviews.
5.0 Rating
June 26th, 2013
1.0 Rating
April 11th, 2013
ms
5.0 Rating
January 31st, 2013
Great
5.0 Rating
June 17th, 2011
Best OB GYN on the planet
One of the best doctor on the planet I have been going to Dr Brown- Graham for 5 years her bedside manners is the best !! she is warm, caring, very knowledgable, patient, understanding, open, easy to talk to and still remain professional . it truly is like visiting a friend every time I go to see her.... Glad I found her she is a breath of fresh air compared to those other rude,impersonal, money hungry doctor I've visited in the past
5.0 Rating
March 23rd, 2011
Office Visit
I have been a patient for approximately 7 years and have found that the wait time wiht an appointment is extremely long. Most times from arrival time to seeing the doctor, over an hour. Once you sign in and your insurance information is verified, then the long wait begins. No one even offers an explanation for the long delay.