Rate Now
Share Your Experience
Have you seen Dr. Collin Cooper?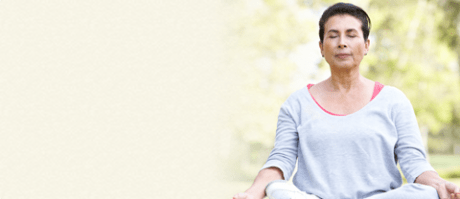 COPD
Get the facts about chronic obstructive pulmonary disease (COPD), including symptoms and complications.
26 Ratings with 12 Comments
5.0 Rating
February 4th, 2017
Saved My Life
1.0 Rating
September 15th, 2016
Horrible Staff
If I could give a zero, I would. The office staff is terrible. Each time I call, I get a different answer. They are rude and do not understand basic questions. I do not plan to see this doctor again and recommend no one else does either.
4.0 Rating
October 21st, 2015
Patient
Excellent doctor-very thorough, pleasant and a good listener. Very responsive especially when I need a prescription. His office staff is another story. Nurse, Melba, is personsable and efficient but the receptionist, Anita?, is rude and very unprofessional. I have mentioned this to the doctor many times over the years. As a business man I would have terminated her long ago if she was in my employ. The best that any business needs is a very pleasant receptionist which is the first person you meet on entering the office.
5.0 Rating
March 6th, 2014
Always Efficient and Professional
1.0 Rating
September 25th, 2013
The physician himself is not a bad man, but staffs at this place are RUDE, reckless and discourteous and have gotten worse over the years! You cannot help it not to hold the physician himself and the office manager accountable for the terrible way the staffs at this place treat you. The guy (doctor) is just TOO OLD to care or to be at top of things! Of course he takes it on himself to do a lot of crap works where other places, physicians leave it to the office staffs to do. His receptionist is one of the worst - incompetent, nonsense and careless. His nurse (Melba) USED to be good, but now she has turned sour as well. They (staffs) seem overworked and perhaps under paid, hence for not caring. Of course you can say the same for many other physicians and dentists in this country particularly here in California. It is a shame, because we used to have the BEST healthcare system in the WORLD. Asking me, there is really no system of checks and balances and there is really no system of oversight to monitor the healthcare providers. Of course, blame it ALL on the blood sucking insurance companies for ruining it for everybody, patients as well as physicians. We really need a major overhaul!
5.0 Rating
November 18th, 2012
1.0 Rating
October 22nd, 2012
No Help
We made an appt for 4pm. I called ahead to get the new patient paperwork completed as I couldn't get there 20 minutes early due to work. Staff refused to send it saying it was unncessary that the forms took 2 minutes. Got there - forms took me 10 min as they wanted history, meds, etc. At 4:15, they said that the doctor will not see us at all and it was my fault for not getting there 30 minutes ahead to complete the paperwork. Staff was rude and it was terrible to be treated that way when I tried everything to avoid it. DO NOT RECOMMEND.
5.0 Rating
August 2nd, 2012
Outstanding, Knowledgeable, Caring MD
I began seeing Dr. Cooper when my MD retired. He is very thorough, professional, and concerned about the patient, and ALWAYS takes the time to explain exactly what is going on w/one's illness or condition. Dr. Cooper has always been "right on" regarding diagnosis and prognosis. I pray that he never retires! Doctors like Cooper are few and far between these days.
1.0 Rating
July 25th, 2012
Filling in for my Dr.
This is not my regular Doctor, thankfully, since he wouldn't take any time to look at my file that clearly shows I am on a medication that can NOT be abruptly stopped. Yet he denied to write it when I sat in the reception waiting to pick it up, as is normal with my doctor. The staff had no alternative for me and I even asked what was his reason for not writing this script, they said he had none.Having to be thrown into witdrawls at 57 is inhuman and irresponsible to another persons health.I ended up calling the service demanding to get a message to my doctor, and low and behold Dr.Cooper called back and acted like there was no issue that he had said to the staff he wouldn't write the prescription without seeing me.. Either the staff is worthless or he is a liar.. I know he didn't realize I was sitting right there when the receptionist came back after talking to him and refused my treatment.. Otherwise she would have said I was there and could he see me then... This has been a nightmare and especially when I just came out of the cardiologists office before going and wanting to pick up my medication.. This Dr. is reckless while filling in for other Dr.s.
5.0 Rating
January 28th, 2012
5.0 Rating
December 9th, 2011
The Extra Mile
This doctor has always gone the extra mile for me. At a young age, I had some complications from diabetes. He was on vacation in Hawaii and was on the phone daily to check my progress. I believe he flew home early. He also helped me be able to pay my emergency and overall medical expenses. An excellent, trustworthy and capable physician.
1.0 Rating
May 18th, 2010
Nearby Doctors

Dr. Collin Cooper is similar to the following 3 Doctors near Glendale, CA.