Rate Now
Share Your Experience
Have you seen Dr. Collin Udall?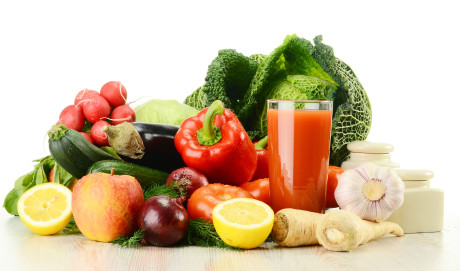 Type 2 Diabetes
Type 2 diabetes is a chronic disease in which your body is unable to maintain a normal blood sugar (glucose) level.
22 Ratings with 14 Comments
5.0 Rating
August 9th, 2016
I don't know anyone that enjoys going to a physician's office for an appointment or treatment, but the staff at Dr. Udall's office (Paragon Medical Associates) is top shelf and they do a masterful job in handling appointments, paperwork and treatment. Dr. Udall spends as much time as needed when going over a diagnosis or lab work with his patients as does his excellent Nurse Practitioner Deborah Robertson. His front office staff is very knowledgeable in what insurance programs consist of and there are no nicer and congenial people in this vicinity. They have their own lab and they are also the best and very educated.. I appreciate everything this practice stands for
1.0 Rating
November 4th, 2015
Inappropriate
I have never been so uncomfortable with a doctors bahavior. During my appointment he adjusted himself multiple times and stared off into space while I talked. I asked his nurse about this when she came back in and she was aloof and said " It happens often" and laughed! I asked to speak to the manager and he/she refused! I will never go back! I should have read his reviews first but I was unaware these sites were out until I shared my experience with a friend.
5.0 Rating
October 6th, 2015
1.0 Rating
July 31st, 2015
Not a great first impression
1.0 Rating
February 11th, 2015
Acted as if he was on drugs! He adjusted his crotch twice in front of me then went on a tangent about Banner Hospital. I wasn't there to hear his anger problems or see his genital problems, I was there for an infection on my toenail. The front office leaves nothing to be desired. They are the rudest most inappropriate staff I have ever encountered. I left 4 messages for the office manager Marcia and she is about as clueless as they come. To boot, I received a bill for a copay that I already paid!
1.0 Rating
February 7th, 2015
I have never seen either doctor but have seen Deborah Robertson several times. A few years ago I had shingles that went into my eye. She was very good about getting me to an eye doctor that day. A few months later, I made an appointment to see her about general pain where the shingles had been, and she was so rude and said when she walked in "so what's wrong now"? Like she was put out that I had come. This past week, I visited her for a lingering cough and sore throat. Had a chest x-ray done and never heard back. I had to call back three times to get the results. Her assistant told me the results, which I had questions and didn't understand and asked for Deborah to call me back. I have left several messages and still no call back. The front office is horrible!!! They sound like a bunch of 5 year olds...ridiculous!!!
1.0 Rating
November 24th, 2014
Question
1.0 Rating
July 24th, 2014
Misdiagnosed my mother - she passed yesterday
My mother died yesterday of a tumor that he diagnosed as migraines. He never once did testing and in two years only saw her once but called medicine in every time she tried to get a appointment. I called two weeks ago about her having hallucinations and never got a call back. I tried the nurse who said she has left several messages for him. I tried the manager was told twice she was on vacation. Negligence. Pure negligence.
1.0 Rating
June 4th, 2014
4 TIMES HE HAS CANCELLED MY APPOINTMENT
5.0 Rating
June 28th, 2013
Patient
1.0 Rating
August 14th, 2012
Don't Go to Dr. Udall