Rate Now
Share Your Experience
Have you seen Dr. Connie Barr?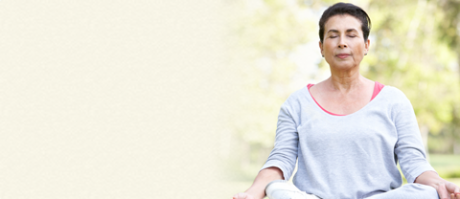 COPD
Get the facts about chronic obstructive pulmonary disease (COPD), including symptoms and complications.
11 Ratings with 5 Comments
1.0 Rating
June 7th, 2013
Does not recomment
I absolutely do not recommend this doctor. I went to her couple of times with the same symptoms that was bothering me for quite some time and she was not able to diagnose it. I basically had to do my own research and was able to know what was causing the problem. She is just so not calming, she will push you to the edge of a cliff. I give her a second chance with a different problem and again was not able to treat it. All she does is print out bunch of articles that might help with my symptoms. If i were to leave with the office with printed articles and not a solution to my problem, what is the point of seeing a doctor. I can read and print at the convenience of my home. I am so frustrated, what a waste of my time. I need to find a different doctor.
2.3 Rating
March 26th, 2012
I won't recommend this doctor if you are a young women in your 20-45. She doesn't believe in hormonal imbalance and will discard all the symptoms you may be experiencing and label them as a stress. Easy way out if you ask me. I'm currently in the search for a new doctor who will validate they way I'm feeling and help me to look for an answer.
1.0 Rating
January 5th, 2012
Would probably diagnose illnesses if she LISTENED
I was her patient for several years, and I know several other people who WERE her patients, so I feel I can accurately speak on her abilities. She is not a great listener... several hurried appointments with her resulted in missing a highly obvious (according to 2nd and 3rd opinion physicians) diagnosis. She should retire and do something she is more interested in, because discussing symptoms seemed to take too much time for her and she seemed impatient. Please note, I am not a hypochondriac, I never go to doctors except for checkups and I do not bring up anythign to a doctor unless it is causing major discomfort. I have been in serious denial about a disease I've had for the past ten years. I have never hidden my symptoms, but I easily brushed them off as a benign condition and let her do the same thing. A two minute conversation with another doctor let to a diagnostic test confirming the diagnosis....in fact the two physicians could not believe that Dr. Barr let this slide for so long. I think she is a terrible doctor, and all the good reviews she gets must be from friends. I have never met ANYONE (even staff at Dedham Medical!), who gave her rave reviews about anything. Seriously, 4 stars? I don't like people who go online to anonymously trash people, but giving a bad doctor 4 stars is way out of line. This review is to possibly even her score out a little so some unsuspecting person doesn't end up seeing Connie and (god forbid!) having something horrible like cancer going undiagnosed.
5.0 Rating
March 24th, 2008
Phenomenal Doctor
Both my husband and myself have had Dr. Barr as our primary care physician for over 20 years and we are so pleased with the care we have received from her. She has been meticulous with reviewing each of our medical situations, and has been careful to follow up and order appropriate tests. We couldn't be more happy, and are especially pleased that she has agreed to take on our 20 year old daughter as a patient.
5.0 Rating
July 29th, 2016
4.0 Rating
August 20th, 2015
5.0 Rating
December 9th, 2014
5.0 Rating
September 30th, 2011