Rate Now
Share Your Experience
Have you seen Dr. Constance Barone?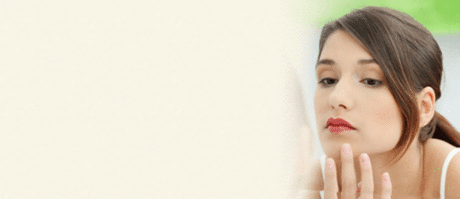 Acne
Get the important facts about acne, including the different types and what causes it.
123 Ratings with 67 Comments
5.0 Rating
September 20th, 2017
Incredible Dr.
5.0 Rating
August 12th, 2017
Dt Barone is an Excellent Surgeon. I read some kf the coments and iI guess Everyone is different Because I know what I want my question can it be done yes or no, I like a direct and to the point Doctor. You should see what a great job Dr Barone is nothing short of an A+++! Dr Barone is a Plastic Surgeon, Artist and Magician!75
1.0 Rating
August 9th, 2017
Recently had a consult with Dr. Barone and left the office wishing that I had not wasted my time. She has NO bedside manner, and while I'm certain that she is an accomplished plastic surgeon, she does NOT have the first clue about how to deal with prospective patients. Professionalism and kindness still count even if a surgeon does 4 to 5 tummy tucks a week. She acted as if her time was what was being wasted as she "consulted" with me rushing through her comments without giving me a chance to ask questions.
5.0 Rating
July 22nd, 2017
Top Notch Surgeon
5.0 Rating
May 30th, 2017
Dr Barone; A Special Dr. with an Amazing Gift
I had a facial procedure and I am extremely pleased with the results and the total experience. The staff was extremely Professional and courteous; very impressive. Dr Barone was great before (consult), during (the surgery) and after (follow-up). Dr. Barone is very articulate and does excellent work. I was extremely please with every aspect of the procedure. I highly recommend her work to anyone. Dr Barone listens to You, and cares about YOU!! Priceless!
5.0 Rating
May 30th, 2017
Professional, caring Dr.
I would like to recognize Dr Constance Barone for taking the time to know me; care about my challenges, and help to re-create an image that lifted my Heart and Spirit. Dr Barone understood that this procedure would help me feel comfortable looking at my self without feeling shameful due to an accident. Dr Barone has the Gift to Heal; she is a caring Lady that gives all to her patients. My Smile is proof that Dr Baron DID make a Difference.
5.0 Rating
May 30th, 2017
Excellent results!
As a previous patient I highly recommend Dr. Barone , very satisfied with my results!
5.0 Rating
May 16th, 2017
Excellent surgeon
5.0 Rating
May 15th, 2017
Excellent surgeon
I went in for Botox and Fillers for around my smile line and I look so much better. Thank you Dr. Barone!
1.0 Rating
May 9th, 2017
Rushed through the consult
I recently had a consult with Dr. Barone and after reading some of the reviews, I realize this wasn't an isolated incident. Since I've had a consult with another surgeon, I understood exactly what to expect and since it was a referral, I was imagining what could have been better than the previous consult, which was exceptional. Her staff was good and I spent more time with the lady who gave me the quote than the actual consult but Dr.Barone rushed her to finish to get to other patients' quotes (very unprofessional). I entered the exam room with a bunch of literature on breast augmentations. She entered the room five minutes later, looked at my breast for maybe 20 seconds, never asked me what I wanted (size, type of implant, implant insertion method, etc). She then shows me a picture of someone's before and after photo, which I thought was way too big for what I was looking for and she pulled out some implants from a drawer, instructed me to touch them. After that, she recommended that I get the implant that they are promoting because it's a promotion price and that it would be inserted through my belly button ( not what I wanted but she wouldn't know because she never asked me). She told me to get dress and go the other waiting room to get my quote. THAT WAS IT!!! Her 'one size fits all' approach was horrible and I'm glad I have options. I was so surprised and contemplated walking out after the consult but I was curious as to what the quote would be.
5.0 Rating
May 5th, 2017
Excellent Doctor
Nearby Doctors

Dr. Constance Barone is similar to the following 3 Doctors near San Antonio, TX.