Rate Now
Share Your Experience
Have you seen Dr. Corey Berlin?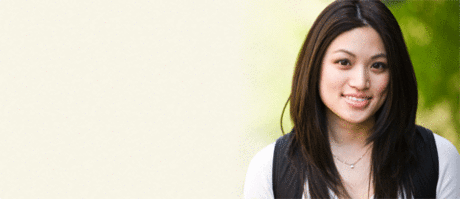 Birth Control
Get the facts about birth control so you can decide which type is right for you.
31 Ratings with 18 Comments
5.0 Rating
August 15th, 2017
5.0 Rating
August 7th, 2017
Kind and courteous
5.0 Rating
July 31st, 2017
I HAVE BEEN VERY SATISFIED WITH DR COREY BERLIN FOR OVER 6 YEARS
I started seeing Dr. Berlin for Vitamin D deficiency. He helped me with that. Then I developed diabetes 2. With his help, I am in control of my diabetes. He has always explained my treatment options, clearly, and professionally. His nurses are wonderful, and are great, at ordering my prescription refills, quickly!! The whole staff is great. I also like having Lab Corp, in his office locations, to do my blood tests!!
5.0 Rating
July 29th, 2017
Works with the patient to treat the problem!
2.0 Rating
August 1st, 2016
Find another doctor. I do not recommend this one.
I never had to wait more than 5 minutes or so to be called in to see Dr Berlin but once I was brought into his office, I would wait up to 30 minutes for him to come in. He looked at the computer the whole visit, typing in lab results and barely looked at me. Once I told him I had muscle pain after he prescribed a medication and he said if it wasn't that bad then it was ok. I stopped seeing him after I told him the statin he put me on caused heartburn and he totally blew me off and said he had never heard of that so it must be heartburn for a different reason. I stopped taking the statin and the heartburn went away. I found another dr. I don't want a doctor who won't listen or find out what's going on with one of his patients.
1.0 Rating
February 15th, 2016
Very disappointed patient.
Was seen by Dr. Corey Berlin does not aways return phone calls. Had to speak with office manager and Nurse practitioner at the practice to get medical inform. Left sereval messages and showed up at office to get someone to call me. Had to go to 2 other doctors to see me because i had become so sick. Would not recommend if you have thyroid or diabetes problems and not stables. I'm home sick now waiting to get into a new Endocrinologist. . Very disappointed patient.
5.0 Rating
March 31st, 2015
Dr. Berlin spends plenty of time with me discussing by condition, medications, and test results to thoroughly explain my progress. He is very knowledgeable and up to date with the latest events regarding diabetes.
4.0 Rating
March 3rd, 2015
I have been seeing Dr. Berlin for about 1 year after moving here from Fl. I find him extremely nice, very professional, spends as much time as needed to go over my plan of care along with test results, I never feel rushed, and feel completely confident with him.
1.0 Rating
August 11th, 2014
Go elsewhere
It was obvious that he had not reviewed my labs before I entered the room. He put me on meds for 2 different conditions, then only monitored 1 of them. When I asked why he was not testing my blood re: the 2nd illness, he acted like he did not hear me. He became irritated and snippy if I asked the simplest question, and seemed threatened by my search for more info. He spends almost the entire visit (which is VERY short), typing in his comments about the current appointment. If you try to discuss the case, he is vague and dismissive. Run a mile from this doctor.
1.0 Rating
August 14th, 2013
Bad!
1.0 Rating
August 14th, 2013
Where to from here?
Doctor seems intelligent in recommending various remedies and medicines. I was thrilled. However, he does not prescribe anything or, on the other hand, several of the same type of medicines at once and does not advise except to take them all at once. Pharmacy won't fill because says all at once is combination irregular.
1.0 Rating
July 3rd, 2013
Unexpected temper.
Nearby Doctors

Dr. Corey Berlin is similar to the following 3 Doctors near Raleigh, NC.