Rate Now
Share Your Experience
Have you seen Dr. Courtney Herbert?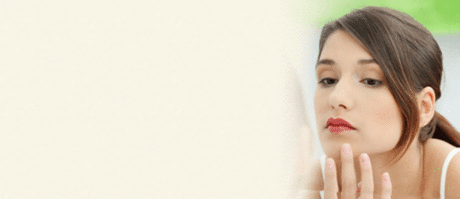 Acne
Get the important facts about acne, including the different types and what causes it.
30 Ratings with 16 Comments
1.0 Rating
February 7th, 2016
2.3 Rating
February 2nd, 2015
Poor customer service
Not a very positive experience. Poor customer service (bed side manners as we used to call it). Reception staff immediately asked for driver's license, insurance card, and credit card upon entering office before any niceties were exchanged. This was my first visit. Nurses were friendly and actually did most of the work. Only spent a few minutes with Dr. Herbert. Did biopsy on mole and was told would be notified within a week on findings. Ended up having to call 2 weeks later to get results the office probably had been sitting on. Definitely was left with perception that collecting money was more important than my patient care. Had to cancel a followup appt. at the last minute and was charged a $50 no show fee because I was unable to give 24 hrs. notice ... another attempt at collecting money!! They did waive it after I called and questioned the fee. When I told the office I was going to write an online review, nothing scathing, I was advised that after my next appt. I should find another dermatologist because they wanted me to be 100% satisfied with their service, and I obviously was not. Was going to do that anyway. The entire experience seemed to me like assembly line medical care. Did cancel next appt. by the way. Dr. Herbert is probably a good dermatologist, but needs to re-evaluate the business side of her practice.
5.0 Rating
July 30th, 2012
Highly Recommend
1.0 Rating
September 15th, 2011
Don't expect to see Dr. Herbert
When you make an appt, they won't tell you this but if you are new you will be scheduled to see her associate, Dr. Doshi--who may be very good--but you should be looking at ratings for her instead. I did not appreciate waiting 3.5 months after explaining that I only wanted to see Dr. Herbert, having my appt rescheduled the week before I was supposed to go in, and when I finally did get in, being told that Herbert doesn't work on Thursdays and I was never scheduled to see her to begin with. Herbert called to say she is not feeling well, so the sub (Dr Doshi) was there to fill in. When I told her that was not completely true, that I was never scheduled to see her according to her staff, she got very irritated, told me that I am very inflexible and unsympathetic and blamed me for not seeing her "board certified" partner. Was that an apology?
1.0 Rating
March 9th, 2011
5.0 Rating
October 1st, 2010
A Caring and Knowlegeable Professional
5.0 Rating
September 18th, 2010
Nice MD
I had to wait a long time for my appointment, but it was worth it.Her staff was pleasant and her office was organized-all computerized!!My rash cleared up in a week and she had me call the office to tell her how I was doing. I did not have to come back for a follow up visit. really nice. great customer service!
5.0 Rating
August 14th, 2010
acne
5.0 Rating
July 16th, 2010
acne check
I came in to see this doctor about my horrible acne. She took one look at me and suggested several inexpensive over the counter washes and then spent a long time detailing her prescription regimen for me. I also saw her Aesthetician and she was nice too. My appointment was short, but I cant imagine how much time an expert in skin needs to know how to fix acne!! I was in and out of the office in 30 minutes and feel like my acne is much improved. Her nurse called to check on me a few days ago...WHO DOES THAT!!! So nice. Great office.
5.0 Rating
June 19th, 2010
She diagnosed my skin cancer
5.0 Rating
May 23rd, 2010
Warm, Welcoming, & Knowledgeable
I was referred to Dr. Courtney Herbert by a close friend, after seeing a couple dermatologists regarding some ongoing issues. I made the appointment with ease, and waited as most specialists have a bit of a wait to see them. However, when my time came to finally see her I was pleasantly surprised to meet her and the staff. They all seem to have a great, high energy, friendly, but professional ambience. Dr. Herbert patiently explained everything to me, regarding my issues and treatment options. She answered all of my questions and made me feel comfortable to call back with any further questions. She is definitely very passionate about her career and takes pride in her work. I recommend her to my friends and family when they complain about skin related issues. I am definitely glad to have had the pleasure to see her regarding such sensitive concerns. Thank you!!!!!