Rate Now
Share Your Experience
Have you seen Dr. Courtney Morgan?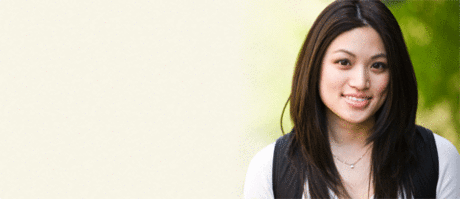 Birth Control
Get the facts about birth control so you can decide which type is right for you.
Quality Rating
Highly Satisfied
76 Ratings with 17 Comments
5.0 Rating
May 24th, 2016
5.0 Rating
September 8th, 2014
Dr. Morgan is a sensational, caring man who has been criticized for being that. He listens to his patients every need and even does a follow up to make sure that the medicines are helping you. Victoria is a small community that if one person says or does something everyone else does the same. Everyone has been misinformed about him jus because they want to hear and believe what the want. He did not relocate to be hidden but u wouldn't know that if u don't know him. I think that before you judge a book by its cover read it first. It's jus sad how we still live this day and age where people don't want to see someone succeed (especially a black man)! Keep your head up dr Morgan things will work out n ur favor. The people who truly know will be there to back you up 100%
5.0 Rating
July 30th, 2013
Very Good Experience
I was a little unsure of the drive thru Doc that Dr. Morgan opened downtown, but I thought the less expensive fee than a full doctor's office visit was worth a try since I don't currently have insurance. I read about him online and saw he had good reviews. His regular office referred me to the downtown drive thru location since I only needed him for one simple issue. Once I went, I understood what Dr. Morgan is trying to accomplish. That is to make it a simple & easy process and keep it very affordable to seek the help of a Doctor. I am a little bit of "doctorphobe" and the helpfulness and kindness both he & his staff showed me was great. Dr. Morgan was very thorough in his questions and explanations and even gave me a few tips that I never would have known on my own. I would recommend seeing him if you don't really have a family doctor like me. I will certainly use him again on the drive thru doc location and will use his full office facility if I ever need a good family doctor on a regular basis. I now feel like I have a team to help me get my health back on track. I shouldn't have waited so long to go, it was a positive experience for me and very easy on the wallet too.
5.0 Rating
June 12th, 2013
COA
One of the most compassionate, caring Dr.s that i know. He is veey professional and understanding to my needs as a patient. FYI ..i dont take medication and never wanted too. He encouraged me to try and find other alternatives than to take meds. I am a medical care worker who appreciates a doctor who isnt quick to prescribe meds as an answer. 4ooo thumbs up for Dr. Morgan.
5.0 Rating
July 5th, 2012
Dr. Morgan gives QUALITY, PROFESSIONAL AND GENUINE CARE TO ALL HIS PATIENTS.
I think all those bad reviews are made up for one reason or another. Dr. Morgan is exceptionally professional, very knowledgeable about his field of practice, and knows how to communicate. Yes, he has celebrity patients, and all that other mess sounds like plain old hate. Everybody loves him because he is very good at what he does. Likewise, his staff is very professional, consistently. When you see him, you get quality care. Genuine care. They are also very efficient which I appreciate because I am very busy person.
5.0 Rating
June 5th, 2012
Excellent Doctor, staff can be discourteous
I feel like Dr Morgan takes plenty of time, diagnoses the problem, explains it effectively, and follows up. It is one of the reasons that I do not get upset about waiting for my appointment. He appears quite caring and patient. His office staff, however, often border on rude and unhelpful. Prescriptions are frequently sent into the wrong pharmacy (or not sent at all), calls left on voicemail are not returned promptly, and getting to Dr. Morgan via phone is impossible.
2.3 Rating
March 20th, 2012
Unprofessional Office Staff
I think the world of Dr Morgan and his practices. He does take the time to listen and makes you feel comfortable as a patient. As for his office staff: she is HORRIBLE! As much as I paid for the visit I would like to be greeted as if I am welcome. She is snobby and talks down to you. Not only was she rude, but it looks like she just jumped out of bed and never has taken a shower. (My advice, Physician's staff should look clean and presentable, he can prescribe medicated face wash). I hope he realizes that her unprofessional attitude and physical apperance will scare old and new patients away.
5.0 Rating
March 8th, 2012
5.0 Rating
February 28th, 2012
Top Notch
5.0 Rating
August 17th, 2011
Fantastic doctor!