Rate Now
Share Your Experience
Have you seen Dr. Craig Hinkle?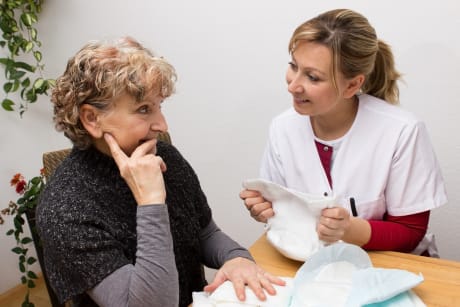 Urinary Incontinence
Learn about the symptoms and causes of urinary incontinence or urge incontinence.
Quality Rating
Highly Satisfied
21 Ratings with 8 Comments
5.0 Rating
July 14th, 2015
Dr. Hinkle is a great doctor but his office staff is rude, inconsiderate and incompetent. Getting anything done without the doctors assistant i.e. making an urgent appointment took 2+ weeks, getting copies of medical records so I could make an appointment to see another OBGYN for an urgent pregnancy medical condition was a joke. They do not respect their patients. I hope they make changes or he moves to another practice.
5.0 Rating
January 21st, 2014
Respectful, Trustworthy, Caring, Knowledgeable, Great Sense of Humor
I have been Dr. Hinkle's patient for over 10 years. If I could rate him at 20 stars, I would. He is knowledgeable and caring, straightforward and compassionate. I trust him implicitly! He treated and helped me through a very scary several months which ended with a full hysterectomy. Never once did I question my choice in having him as my care provider. There simply aren't words to describe how dedicated he is to providing exceptional care to his patients. He is truly amazing at what he does!
5.0 Rating
July 22nd, 2013
Just AWESOME and BEST OBGYN!!!
5.0 Rating
October 9th, 2011
high risk OBGYN, 1/2 guiness 1/2 good ole' boy
My husband was a diffcult spouse of a very high risk pregnant patient whom only wanted alternative therapies used vs proven medicine. Dr. Hinkle hand picked our staff to match our personality traigts to ensure a pleasent birth experience. He always had intuitve bedside manner. His through assesments allowed quick DX of my fetus allowing proper care through invetrio thus a healthy live birth. highly recommended
5.0 Rating
August 23rd, 2011
I will NEVER use another doctor. EVER.
I don't care if I have to fly across the country to see him, he will be my OBGYN for life. I have had horrible experiences with male doctors in the past, so I was a bit leery to go see him. He is the sweetest, and most caring doctor that I have ever met. He makes me feel comfortable and I know he actually cares about me and my long list of problems. If I have to call the office and ask a question, I know that my call will be returned before the close of business. His nurse is just as nice and professional as Dr. Hinkle. A few of my friends have gone to him and they all feel the same way I do. If all doctors were like him, and his staff, the world would be a much better place.
5.0 Rating
December 30th, 2010
complete care from a very compassionate, excellent doctor
Very compassionate, caring doctor. Staff adores him as do his patients. I respect this man very much. He's ben an incredibly powerful, respectful doctor, and really, a friend. An example of how deeply he considers his patients' comfort: he created a 'poncho' type flannel top covering so we women can feel very comfortable/comforted and at ease during exam times. Dr. Hinkle has a way of making all aspects of a typical annual exam (pap, breast, questions..) very comfortable. You feel very much at ease. I don't know how he does it, but you hardly notice breast exams, or the typically very vulnerable stirrup position for pap smears.Patient, but firm, when my uterus indicated it could not support reproductive growth and was in fact a clear and painful danger to me, he re-arranged his full Holiday schedule, did my surgery: which was complete removal. He was patient and understanding of the loss this represented for me, but was also very clear as to why removal was necessary for MY health. The surgery, major, could not have been more clear, powerfully complete, care-filled pre, during, post. I am very grateful we have such an effective, efficient, excellent care person for Alaska women, families.
5.0 Rating
October 13th, 2010
Dr. Hinkles amazing
5.0 Rating
September 13th, 2009
3.0 Rating
January 5th, 2017
5.0 Rating
September 23rd, 2014