Rate Now
Share Your Experience
Have you seen Dr. Craig Kemper?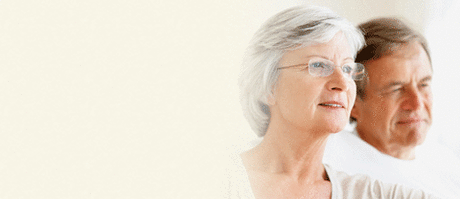 Alzheimer's Disease
Get the facts about Alzheimer's Disease, including the symptoms and stages.
39 Ratings with 12 Comments
5.0 Rating
July 10th, 2017
Pleasant appointment
2.0 Rating
January 28th, 2016
Seek multiple opinions.
4.0 Rating
January 20th, 2016
You have a choice
I went for my 3 week follow up after having a ACD with fusion. At one point, I made a remark about not having a choice on doing the surgery (due to extreme constant pain) and he said, "You always have a choice" I replied with, "Not really" and chuckled. But you know what....you do. You can choose who your caregivers will be, and I'm glad I choose them. Thank you Dr. Kemper, Maggie, Bruce and Barbara for making my experience an excellent one. I'm healing great and look forward to living the way people should be able to live...pain free! Now I'm just sore from surgery, but no nerve pain. So much better already!
5.0 Rating
May 2nd, 2015
Ecellent
5.0 Rating
February 11th, 2015
1.0 Rating
June 6th, 2014
Jane Doe because that's how you will be treated!
One of the worst, most arrogant people I have ever met! I only went with him because he seemed to be the only doctor in town with openings. I understand why now. As for the procedure, I had a disc pinching a nerve to which left me with no feeling from the knee down on my right leg. Months later I still have very limited feeling in that leg. The pain in my back has left me with little hope for the future. At 31 years old, it has been a major set back in my life... I highly recommend shopping around before meeting with this un-caring person. If you're lucky, he might spend 5 or 6 minuets with you, but don't bet on it.
5.0 Rating
April 22nd, 2014
L4/L5 Micro-Discectomy
I was nearly in a Paralysis state with extreme pain and numbness in lower extremities. Had multiple Disc issues with Spinal Stenosis. Dr. Kemper analyzed my MRI and situation and felt very confident that he could do a Micro-Discectomy and that would solve my main issue. He looked me in the eye and said he would do his very best. I agreed to go forward. I was literally walking 2 hrs. after surgery pain free. 1 month later I have been walking 15 miles a week and doing light exercise and stretches. He has given me my life back. I give Dr. Kemper my Highest Recommendation and Thank him for helping me.
1.0 Rating
April 7th, 2014
stay away
5.0 Rating
June 13th, 2013
Highly recommend
Dr. Kemper is amazing! He has a fantastic bedside manner, sense of humor,and has now performed 2 lumbar surgeries on me and I would go to no one else. His office staff is equally amazing. They listen as well as he does. Dr. Kemper always makes time for his patients, never seems to be in a rush and truly wants what is best for his patients. I highly recommend this doctor.
5.0 Rating
November 12th, 2010
I recommend him
Dr. Kemper is very professional and gives you a lot of confidence even when you're facing a very scary surgery. He saved me from becoming paralyzed, so I would recommend him to anybody. But keep in mind that he does a lot of surgeries and you may have a longer wait time due to this, as well as a hard time contacting him, but his staff is pretty prompt in returning calls, etc.
5.0 Rating
April 22nd, 2010
He Saved Daniel
My step-dad was diagnosed with a brain tumor in a very rare spot in his head (at the base of his brain partially wrapped around his brain stem). If it werent for Dr.Kemper and his assiting surgeons, my step-dad would either be in a complete vegetative state by now or no longer with us. I cant imagine him not being here. Thank you so much. There just arent enough words.Hannah
1.0 Rating
March 28th, 2010
I understand most people like this doctor but....
I had nothing but pain and frustration since I've seen him. After a horribly painful myelogram he wouldn't return (approx 20) calls in a week. I was scared and in pain and finally the nurse talked to me. Now five months later I still have pain from the myelogram and no answers. I had to go pay another $50 for him to tell me to get a cat scan and have someone else read it and there is nothing he can do which is what his nurse told me 4 weeks earlier. After spending all my savings ($15,000) in doctors $50 is a lot now. I just wish I never went to him. I'm glad he helps other people but I wish someone can help me and my pain.