Rate Now
Share Your Experience
Have you seen Dr. Craig Neleson?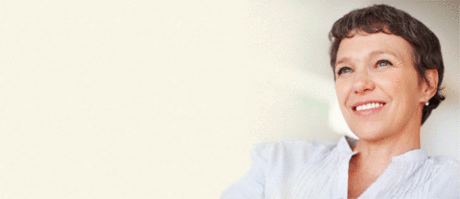 Fibromyalgia
Get the facts about fibromyalgia, including the symptoms and conditions that may be related to it.
49 Ratings with 26 Comments
5.0 Rating
June 23rd, 2017
Dr. Neleson really helped me!
I went to Dr. Neleson for the severe pain in my hip. He diagnosed it right away and gave me relief that lasted with only one injection! He has also greatly helped my back pain. What I really like is the calm, logical way he explains things so that I always know what to expect and realize what is happening to my body. Dr. Neleson will always fully answer my questions and seems to care about my problems. His staff is helpful and his office is a very relaxing place.
1.0 Rating
June 10th, 2017
Great, If You're Looking for Pain
If you're looking for pain, you've come to the right place. For pain management, not so much. The one time I've met with Dr. Neleson, he only spent 5-10 min with me, but he certainly billed for much longer. I guess I should pay for the time I waited to see him? He also billed for procedures he didn't even do, so that added to my pain. I'm working to dispute both with my insurance. Second, I was hoping to get estimates for additional procedures I need. A simple quote has taken... I can't tell you how long it's taken since it's been over a month and I have yet to get the quote. Every time I call them, I'm told it'll be ready by tomorrow. After being told 4-5 times, it's hard to take them seriously anymore. It's hard for me to tell whether Sandy, the surgery scheduler, and Vera, the office manager, are incompetent, or just don't care. Either way, you don't want these people dealing with a serious medical issue. If you have pain and you don't need a fix in the next couple of months (unlikely since YOU ARE visiting a pain management center), then this is definitely the right place for you. Otherwise, I would suggest you look elsewhere, as there are many options.
5.0 Rating
April 12th, 2017
5.0 Rating
December 15th, 2016
Dr. Craig Neleson is very knowledgeable and really listens to th e patient.
1.0 Rating
September 16th, 2015
Forget trying to get an Apt. With Dr. Craig Neleson in Frisco, TX
I have been a patient of Dr Craig Neleson for several years now. He is a great doctor if you can get in to see him. His staff rarely answers the phone and rarely calls me back. For as long as I have been going to Dr. Neleson, they are always not calling back patients and staff says that they are having difficulty with the phone lines. The phone lines being down issue has been going on for years. If there's a problem with the phone lines, get them fixed. Patients suffer when they do not hear back from the office staff. If the Staff does not return calls and does not answer the phone -HOW are we suppose to get in to see Dr. Neleson? Your better off, finding another dr.
5.0 Rating
July 3rd, 2015
Best Doctor
1.0 Rating
April 7th, 2015
never again!
I don't know where to begin. It would appear that he just calls himself a physiatrist because it adds a nice ring to his label as a pill pusher/pain doc. I need a rehab doc as well as a pain doc. I cannot speak clearly. He did not want to address me, but had my mobility- challenged husband come in, because he could TALK. STRIKE 1. He then proceeded to address my husband. While i was busily typing a message for HIM on my kindle, he nicely asked me to pay attention to him. STRIKE 2. Then i stated that i would like a pain shot for my aching hip. He said "sure." Then, at checkout, the person said, we only do pain injections on x days, when would you like to come in. I said i thought it was just a simple shot and why did i have to come back. Silly me. I didn't think about billing twice. She said "oh, you just want a trigger point injection. Sure. Now's fine." Then the other woman shook her head No. At which point i gave her the follow up appointment card back and left. So much for Dr. Neleson. Back to my orthopedic surgeons office for me.
3.0 Rating
March 14th, 2015
The biggest complaint I have is that Dr. Neleson's staff is not very friendly. In fact, I have heard them talking bad about and mocking other patients before, which is completely unprofessional. When I call, they are often short with me. Wait time is usually 40 minutes or so, and Dr. Neleson only spends about 2 minutes with me. He doesn't even ask how I'm doing or anything--just rushes in, maybe asks a question, and then walks out without even saying anything, so I usually find myself wondering if the appointment is over. I'm uncomfortable every time I go into his office. Needless to say, I will be switching providers as soon as possible.
3.0 Rating
March 11th, 2015
Dr. Neleson -Precision Pain Care Review!
Dr. Neleson is a very good pain management doctor. He is probably the most thorough pain doctor that I have ever had. He takes his time to discuss your issues in detail. He makes sure he does the exact procedure that is best for you ...and it will be the right procedure. Getting in to get the procedure done is not as fast or easy as I would like... Especially when I'm in pain. The reason I did not give Dr. Neleson more stars is because his Assistant Jen is not very professional. Several times she never flowed through on making an appointment to get my procedure scheduled. It took me one month to get my last procedure scheduled. And on the visit before I finally got my procedure scheduled... Then when I was leaving, I overheard Jen telling the receptionist in an over exaggerated manner ...quote... that "I pushed pushed until I got an appointment." How unprofessional on her part. Of course I needed to schedule an appointment ...because it was taking her too long to even call the insurance co. to get the ok to do my procedure. So I had to keep calling her and leaving messages for her to call me back. I could not get Jen to call me back for a few weeks... So I gave up and drove over unannounced to the doctors office to see her in person. The receptionist was not answering the phones or calling me back. There was a change in the staff , however, as a member of Dr. neleson's staff-Jen's personality is abrupt and unprofessional. I would have given Dr. Neleson * * * * (4 stars) has he not had a better assistant.
5.0 Rating
February 21st, 2014
Always Courteous
5.0 Rating
February 7th, 2014
Great physician
5.0 Rating
February 10th, 2012
Great Dr
I have been a patient of Dr Nelesons for over a year. I have extensive problems with my back from an accident over 14 years ago. He is extremely knowledgeable and his staff is wonderful. I have never waited over 30 min and he still spends the same amt of time with me, I never feel rushed. He listens to me, makes suggestions that he believes may help. I can see how he may make people feel intimidated but thats just because he is an intellectual and I think truly wants you to understand. I find that if I don't understand I ASK HIM TO EXPLAIN FURTHER AND HE WILL HAPPILY. He will help you if you help yourself. Don't go to him just for pain meds he will call you out on it, don't waste his time, but if you truly need help with your pain management he is your Dr.
Nearby Doctors

Dr. Craig Neleson is similar to the following 3 Doctors near Frisco, TX.