Rate Now
Share Your Experience
Have you seen Dr. Craig Richman?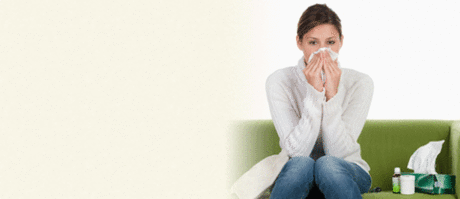 Home Allergies
Get the facts about indoor allergies, including symptoms, common allergens, and doctors who treat the condition.
Quality Rating
Highly Satisfied
29 Ratings with 13 Comments
5.0 Rating
July 14th, 2014
Surgery
5.0 Rating
August 4th, 2013
Great experience
I had a septoplasty, turbinoplasy and uvulectomy. Dr. Richman took his time and made sure I understood these procedures and the expected recovery and results. I am approximately 4 weeks post-surgery and doing great. While the first two weeks of recovery wasn't a lot of fun (primarily the uvulectomy and related throat pain), it wasn't quite as bad as I had prepared myself for. Liquid roxicet is good stuff. I'm able to breathe so much better through my nose now. I still snore but it's not as severe as it was before the procedure. I'll continue seeing Dr. Richman for my ENT needs even though I live one hour (or more) away. I wouldn't hesitate recommending him to friends and family.
5.0 Rating
October 2nd, 2012
Thankful to God for this doctor!
It came as a complete surprise to me that I had a thyroid disorder. I had an ultrasound done and I could tell by the technician's face that it was not good. Dr. Richman was recommended to me by my daughter who was previously a surgery patient of Dr. Richman's. Dr. Richman explained to me that I had several nodules and a couple of them were as big as a golf ball. I had noticed that I was having trouble swallowing, but I thought I had something caught in my throat. He went on to say that I needed a total thyroidectomy. He was very thorough with his explanation, compassionate in his approach with me, and he allowed me to take as much time as I needed asking questions. The surgery was a complete success. After surgery Dr. Richman continued to see me when needed and continued being compassionate and still took the time to answer all of my questions. I thank God that the nodules that were on my throid were benign and I thank God for an excellent doctor who cared for me and went the extra mile. I would highly recommend Dr. Craig Richman to my family, friends and to you. He was a godsend to me and I am thankful.
5.0 Rating
March 28th, 2012
Definite recommendation
Dr. Richman was both professional and caring. I did not feel as if we rushed into any kind of treatment. I eventually had the sinus surgery and while the first few days were somewhat difficult that is basically true with any surgery. I could feel a difference almost immediately and things just got better as time went on...it has been over 6 weeks now and am breathing so much better and no sinus headaches !
5.0 Rating
August 25th, 2011
Brilliant, talented, personable
I was diagnosed with head/neck cancer in early 2011. After visiting 3 other ENTs (1-poor bedside manner, 1-too busy an hard to pin down, 1-only handled subset of ENT duties), I found Dr. Richman. You can tell immediately this doc exuded brilliance and loved helping out patients. He is mellow, an active listener, spends as much time with you as you need, and has a subtle sense of humor which I like.He performed a very successful 6 hour surgery on me. I actual enjoy visiting him for post surgery appts, because I feel I'm in very good hands with him. That puts me in a very good mental state, knowing that he is watching my back. I have a lot of confidence in his abilities, and his pleasant patient interaction is a bonus.If you need an ENT, Dr. Richman should be the very FIRST doctor you should call, trust me on this !!
5.0 Rating
July 27th, 2011
My son has never felt better!
Dr. Richman is a wonderful ENT. When my son, who was 8 mths old at the time, suffered from reoccurring ear infections, Dr. Richman, after a thorough examination, promptly scheduled surgery to put tubes in his ears. After 8 mths of being on antibiotics, suffering high fevers and little sleep, my son had the surgery and hasn't had another ear infection since. When he was again suffering from severe cases of strep throat, very enlarged tonsils and sinus problems, we went back to see Dr. Richman who recommended/performed a tonsillectomy and adenoid removal on our son. For the first time in his 5 years our son is sleeping peacefully at night and isn't struggling with sinus issues. I highly recommend Dr. Richman and his staff!
5.0 Rating
June 19th, 2011
Dr. Richman answered all of my questions about correcting my deviated septum. He spent the time necessary answering them. The surgery went as expected and the results are excellent.
5.0 Rating
June 4th, 2011
Outstanding Surgeon
Dr. Richman performed surgery on my nose to repair a deviated septum and to reduce nasal tissues to eliminate chronic swelling. I dreaded having the surgery but I am absolutely thrilled with the results. Dr. Richman took the time to explain the entire procedure and answered all of my questions. I can finally breath through my nose. My sleep has improved. My energy is at a level I've never experienced in 40+ years. I could not be happier with the entire experience. I would recommend Dr. Richman to anyone looking for an ENT.
5.0 Rating
May 24th, 2011
Above and Beyond
5.0 Rating
April 12th, 2011
Rick barnett
I had a great experience with my initial visit through my surgery and finishing with my post-op visit today. He did exactly what he said he would do and I have the expected results from my surgery. He takes the time needed to understand your concerns and shows you your problem and how he plans to correct it. Great Job Doc!
5.0 Rating
December 1st, 2010
Dr. Richman is great!
5.0 Rating
October 20th, 2010
Great with children