Rate Now
Share Your Experience
Have you seen Dr. Craig Silver?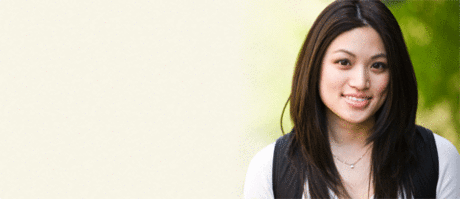 Birth Control
Get the facts about birth control so you can decide which type is right for you.
14 Ratings with 6 Comments
5.0 Rating
September 6th, 2016
Best Doctor I have seen
Dr. Silver is the best doctor I have been to in a long time. He takes the time to listen and doesn't rush me out of the room. He is very kind and has excellent bedside manners. He is one of the few doctors that actually listens to my concerns. I have some underlying medical conditions that were difficult to diagnose, but Dr. Silver was persistent and helped me reach a final diagnosis. If it wouldn't have been for Dr. Silver, I would still be going from doctor to doctor. His office staff is also great and I love talking them when I go. They always make me feel comfortable when I go there. They try their best when it comes to my care. I highly recommend Dr. Silver and wouldn't go anywhere else!
1.0 Rating
February 23rd, 2015
I had a really bad experience. The receptionist was awful. She scheduled appointments then upon showing up for the appointment, she did not have you scheduled. She charged different rates for appointments and when there was a problem, Dr. Silvers was not interested in helping. There was no other staff besides him. I continue to get billed from the office despite paying the amount on site. It was horrible for me to experience this treatment when I was simply searching for medical assistance and ended up with a rerun in appointments and double the cost of treatment due to unkept records within the office.
5.0 Rating
December 31st, 2014
Awesome
1.0 Rating
June 28th, 2012
I moved to this area this year and chose to see Dr Silver for a physical. When I arrived for my 2:30 appointment, at 2:00, (which I was asked to do) the office was locked and the lights were off. There was no sign on the door to explain why there wasn't anybody in the office. At 2:05, another patient showed up and made me aware that the office takes a lunch break and should be back shortly. At 2:15 a nurse casually walked down the hall and unlocked the door. No explanation and no apology for the late re-opening of the clinic. Being a new patient, I expected to wait a bit longer than usual, but after waiting for another half hour in the lobby I was starting to question the my choice. The receptionist wasn't knowledgable even when it came to basic insurance related issues, and actually had to have the Dr to help her enter my information. After waiting an hour, I was finally taken to a room. Another half hour passed while I waited, thinking they had forgotten about me. When the Dr finally came in, he wasn't aware of the reason for my visit, didn't address the fact that I was a new patient, nor did he make any attempt to explain why the long wait, nor the unprofessionalism of his staff. To make a very long and unpleasant story short, I had 10 minutes of face time with Dr Silver and my appointment took near 3 hours. When I went to have my blood drawn, there were numerous open urine samples scattered around the small room, each placed on a paper towel with the patients name on it. The room reeked of urine. I pointed it out to the nurse, and she said "well I have the names on them" and my response was "what about putting the proper LIDS on them!" When I was leaving his office, I glanced at the patient check in log, and only ONE other patient had signed in in the past 2 hours. Wow. I will never be back to see this Dr or his untrained, unprofessional staff.
5.0 Rating
February 16th, 2012
5.0 Rating
September 9th, 2011
Exceptional family physician!
My husband and I moved to this area 1 1/2 years ago and picked Dr. Silver out of the phone book. We were so lucky to find a genuinely caring, highly intelligent doctor! I have multiple physical problems and really appreciate his approach to gradually eliminating them one by one. He listens rather than dictates, which is a problem we've had with doctors in the past. His practice is not the "cookie cutter, one size fits all" mentality, and his approach to achieving and maintaining optimum health is one that makes sense to us. Dr. Silver is extremely intelligent and very knowledgable. This is a really good doctor.
1.0 Rating
December 28th, 2015
5.0 Rating
December 5th, 2014
1.0 Rating
July 17th, 2014
1.0 Rating
July 2nd, 2014