Rate Now
Share Your Experience
Have you seen Dr. Craig Trigueiro?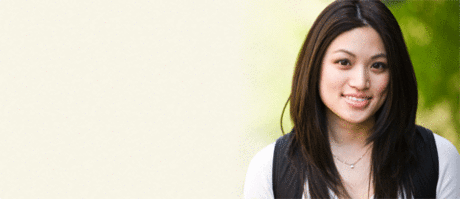 Birth Control
Get the facts about birth control so you can decide which type is right for you.
34 Ratings with 11 Comments
1.0 Rating
December 2nd, 2015
DON T. FIND A GOOD DR.
1.0 Rating
February 16th, 2015
1.0 Rating
February 28th, 2014
Dr Craig trigueiro has been one of the worst experiences I've ever had dealing with a medical Professional His staff is courteous and professional as for Dr trigueiro He's a pompous, rude and overall unpleasant individual If you treat your patients with respect they will do so in return Maybe DR trigueiro could learn a few things from this simple statement
5.0 Rating
March 22nd, 2013
You have to love the brilliance on display here!
Look straight put this guy is an extremely brilliant doctor, he's been my doctor for over 25 yrs....he's not going to hold your hand, give you brochures on your illness or whisper in your ear, he's going to tell you what's wrong, plain and simple, no one's right 100% of the time but he's as good as you'll find...
5.0 Rating
August 9th, 2012
A new patient in 2012
I am glad to find a decent provider that is flexible enough to charge sliding scale to a long term under employed patient!Dr. T and the office is BUSY, hence no-nonsense, straight to the point. I had a full physical and follow-up labs they were always very professional performing it. His staff was excellent, especially Selena, Penny, and Andrew (and the nurse from NYC ;-).Dr. T is active politically in the community and on the board of SCF. I think the negative raters here, obviously some are repeat posters, have a gripe with him on some of those subjective positions.
1.0 Rating
July 13th, 2012
Worst Doctor Ever
Many complaints. Many people dislike him. Good ratings only could be posted by him or his staff. Not a good human being.
1.0 Rating
May 10th, 2012
very bad doctor
Many complaints and have no manners. If you find any good reviews in his favor is probably him trying to better his rating. This doctor is used by companies that have no interest in the health and well being of their workers. Please, beware! Very bad human being.
1.0 Rating
July 2nd, 2011
BAD, UNCARING DOCTOR
This so called "doctor" is a disgrace to the medical profession. His patients are mostly hispanic though the reason he doesn't have that many bad reviews. If you see good reviews about him it might have been himself or his afraid staff, which by the way seem to be afraid of him. Please I beg you... find another doctor because this guy is a bad doctor and a poor excuse for a human being also. I will make a blog about him if he forces vitals to withdraw this review about how he truly is. May God have mercy of you if you depend on him for your health.
1.0 Rating
April 29th, 2011
From a pharmacy's view!!
This doctor is terrible! He wrote a prescription without the accurate information listed. When we called his office, the staff just put us on hold with no explanation. When the doctor came to the phone he put us on speakerphone, he beraded the technician and told us to "figure it out," while his office staff was laughing in the background. Sorry doc...we don't play guessing games with patient's lives and neither should you!
1.0 Rating
January 22nd, 2011
Cattle Car~ Heard Them in and Heard Them out
SEEK OUT OTHER DOCTORS!!!! I had an appointment with this Dr. Him and his office staff were extremely rude and unprofessional when I questioned him about my diagnosis. He showed no empathy and didn't have informational brochures regarding my diagnosis in his office. He showed no regret about my changing doctors. My best advice would be to go else where.
1.0 Rating
October 2nd, 2010
Do't go here!
5.0 Rating
January 6th, 2017