Rate Now
Share Your Experience
Have you seen Dr. Craig Vanderveer?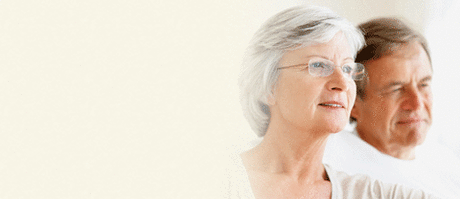 Alzheimer's Disease
Get the facts about Alzheimer's Disease, including the symptoms and stages.
43 Ratings with 13 Comments
5.0 Rating
April 18th, 2017
5.0 Rating
March 30th, 2016
5.0 Rating
December 1st, 2015
A Miracle Worker
Dr. Vanderveer literally saved my life! After visits to several other physicians' practices (where I did not even get to see the doctor, but a physician's assistant!!) who only wanted to operate on my back, I was referred to Dr. Vanderveer. Our first meeting was nearly 2 hours!! He answered all my questions, etc. and then operated on my back! After 8 months of pain, he eliminated the pain. Except for the inability to lift heavy objects I'm a new person!
5.0 Rating
April 13th, 2014
Outstanding, One of the Best Surgeons
Dr. VanDerVeer performed surgery on my husband's neck. He is not a surgeon who operates just to be operating. He truly only operates, in my opinion, on those patients who truly require surgery. He explained in detail the steps he would take during surgery and answered any questions we had. He is very thorough. Some individuals have not been pleased with his "personality" but we found him to be very pleasant and easy to talk with. He has many, many happy patients. We would highly recommend and would not hesitate to see him again should the need arrive in the future. His P.A., Alex Hopkins, is also very good and follows up with patients following surgery. Dr. VanDerVeer is so busy and his P.A. only manages situations which she is trained. I understand she has been with him for about 26 or 27 years.
1.0 Rating
June 21st, 2013
Vanderveer is reckless
1.0 Rating
April 3rd, 2013
Horrible "doctor"...protect yourself
Lost much of my life and freedom thanks to a sympathectomy by this reckless doctor. Vanderveer failed to inform me the sympathetic nerves he cuts run to the heart and lungs. I can no longer exercise or get my heart rate past 130. According to several neurologists, he put me into heart failure. Please protect yourself and your family and stay away.
5.0 Rating
August 1st, 2011
AWESOME
5.0 Rating
February 24th, 2011
Dr. Vanderveer saved my life
After numerous visits to other physicians Dr. Vanderveer correctly diagnosed me with a chronic subdural hematoma. He performed my surgery, checked on me in the hospital and even introduced me to his colleague that would continue to monitor my progress in the hospital. He was humble, humorous, and calming. My husband and I needed all of these qualities during a very scary time.
5.0 Rating
November 24th, 2009
I must disagree with the other two posts here...
What I just read from the other two posts here is total opposite from my experience with Dr. Van Der Veer. I had AVM(brain) surgery in 1989 and found him a very concerned, caring, humorous, and humble human being. Either times have changed, or we are talking about two different doctors. I cannot thank him enough for what he did for me. He gave me a 20 year extention on life...so far....and hope to live another 20 thanks to him!!
2.3 Rating
May 21st, 2009
Dr.Vandeer (in my opinion based on my personal experience) is a very arrogrant and prideful doctor, he didn't even know at one of my appointments that I was there to review the results of my recent pain injections into the spine and a MRI which he had ordered ???? (which I belive he had not even looked at) and proceeded to tell me that he thought we should do all the above treatments, to which I told him they had all been done since my last visit,(he left me in the room and went out to ask for the MRI film, I could hear him out in the hallway as he spoke )and so "we" chose to proceed with surgey ,he did do my surgey and I didn,t even see him before or after on the day it was done, while I was in the hospital other doc's covered for him. I developed a temp and had to be put on antibotics (which is nothing to do with him) he came in 3 days later on a day that my fever was 101.0 and(I believe, had not read my charts(again) and with hands in his coat pockets told me that I could go home, to which his very capable PA showed him the chart and said my temp was continuing to be too high to go home, and at that he left the room nevering looking at the wound or talking to me except to say "Well maybe you can go tomorrow" . I have no doubts he is a well trained surgeon, but he is ( in my opnion) not a "good doctor", his bedside manner and office visits are very chilling. I understand that he is very busy and can't linger,but why become a doctor if you don't realize that the mind is a powerful thing and most all of us are very afraid and scared,when we or a family member have to go thru surgey. This comment is not meant to disparge him, but only hoping that it will help someone else, the more information we have, the better able we all are to make choice's that will affect us either in a positive or negative way so that we are just left with scars on our body and not on our minds