Rate Now
Share Your Experience
Have you seen Dr. Cristobal Alvarado?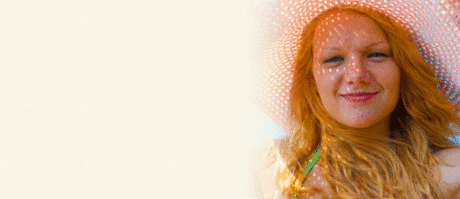 Skin Cancer
Get the facts about skin cancer, including the different types and symptoms.
Quality Rating
Highly Satisfied
16 Ratings with 10 Comments
5.0 Rating
May 28th, 2016
5.0 Rating
May 24th, 2016
I just heard that Dr. Alvarado is leaving Connecticut to move to Maine to open a vein center. I wish Dr. Alvarado the best. He is a great surgeon and very patient friendly. He gives all his patients his personal cell phone number. He not only delivers outstanding care but he respects his patients as equal partners in making medical decisions. If I ever need vein work I will definitely travel to Maine to see Dr. Alvarado.
5.0 Rating
May 22nd, 2016
5.0 Rating
October 2nd, 2015
Excellent Doctor
5.0 Rating
June 15th, 2015
Dr. Alvarado was an excellent surgeon, I can't say enough about his care for me and concern. My diagnosis of lung cancer was such a shock to me he was able to assure me that it would be ok. Believe me he certainly did all of that. I would recommend him to any of my friends that were in need of a surgeon in his field. He will be looking after me for quite a few years to keep me at a stable condition.
5.0 Rating
May 22nd, 2015
Exceptional Surgeon
Dr. Alvarado performed a minimally invasive wedgectomy on me. The operation was flawless. I was out of the hospital in a day and back at work in less than a week. Dr. Alvarado gave me his cell phone number and e-mail at my first visit. I never had to call him because he called me several times to follow-up and make sure I was ok. I would recommend Dr. Alvarado to anyone needing a thoracic surgeon.
5.0 Rating
May 21st, 2015
Outstanding Surgeon
Dr. Alvarado is an amazing surgeon. He accepted the challenge of operating on my husband's difficult Stage 3 lung cancer. Every other surgeon turned we talked to said it couldn't be done. Dr. Alvarado told us about all the risks and challneges and the chances for success to help us decide. He gave us his cell phone number and e-mail also. The surgery was a complete sucess and resulted in a cure for lung cancer for my husband. I will always be grateful that Dr. Alvarado agreed to help us.
5.0 Rating
May 18th, 2015
Great Doctor - Saved my mom
Dr. Alvarado saved my mom's life. My mom had a chest x-ray to check for pneumonia and they found something suspicious. We met with Dr. Alvarado. He explained all the things it could be, including the most frightening one; lung cancer. He was able to do a biopsy with a robot and then was able to follow-up and do surgery to take out the cancer with the robot. My mom's lungs weren't great so having this minimally invasive surgery really helped. Dr. Alvarado gave us his cell phone number and his e-mail and was always available to answer questions. The surgery went great and my mom was out of the hospital in record time. Dr. Alvarado is truly a great surgeon and a great doctor.
5.0 Rating
May 17th, 2015
I visited the Alfond Cancer Center with my mom a few weeks back to get some very good news. My mother is officially cured of lung cancer, because it has been five years since her operation and it hasn't come back. Dr. Alvarado was her surgeon and he was just about the best doctor I have ever met, so I wanted to thank him. We haven't seen him in a few years, and some of the nurses said he had moved to CT. They said there were rumors some other jealous doctors did some mean things to him. I see some ignorant comments here, and I guess I can believe it. Well, that's a big loss for Maine. Dr. Alvarado was not only ridiculously smart, he was just the nicest man. I couldn't believe he actually gave us his phone number back when he operated on mom. Told us to call anytime. We never needed it because mom was in and out of the hospital like nothing happened. He used some fancy technique and my mom has just a few tiny scars that you can barely even see now. Cancer gone. God bless you Dr. Alvarado. Whenever my family gets together for Mothers Day or Christmas or my Moms birthday, we say a prayer for you for giving her back to us.
5.0 Rating
May 15th, 2015
Dr. Alvarado did my best friends lung cancer biopsy and subsequent lung cancer surgery. He spent a lot of time with us explaining all of the available options. He made sure we understood options for doing chemotherapy before and after surgery as well as the risks and likely outcomes from the surgery. Dr. Alvarado gave us his cell phone number and his e-mail in case we had any questions. The surgery went well. Dr. Alvarado was there when my friend came out of the anesthesia and continued to follow-up until he was discharged. The surgery was minimally invasive and my friend went home early. I can highly recommend Dr. Alvarado both for his surgical expertise and for his caring, respectful and inclusive patient and caregiver relationship.
3.0 Rating
March 21st, 2016