Rate Now
Share Your Experience
Have you seen Dr. Culley Christensen?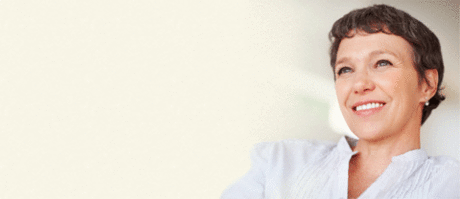 Fibromyalgia
Get the facts about fibromyalgia, including the symptoms and conditions that may be related to it.
21 Ratings with 10 Comments
1.0 Rating
May 4th, 2017
Run away as fast as you can!
I went to him using a cane and in awful pain. He gave me anti-inflamatory drugs, ordered xrays and said to come back in a week. I called the next day as the pain was unbearable. He said not to take anything as it could upset my stomach & if continued, to go to Urgent Care. I cancelled my appointment & went elsewhere with excellent results. This man treated me as if I was an idiot and had no compassion.
1.0 Rating
April 22nd, 2017
Avoid this doctor! I don't even know how he can still practice!
Dr.Christensen is not a Dr. He should not be allowed to treat people. He has no idea what he is doing. Even the i had an MRI done that showed I had a torn labium in my hip...he said it was impossible and sent me on my way. He has horrible bedside maner! Don't waste your time going to this quack of a doctor!!!
3.7 Rating
April 2nd, 2012
shoulder surgery
1.0 Rating
July 13th, 2011
Deserving of the previous reviews..
Despite the negative reviews on here, I went to him anyway. I assumed only angry people came on here to complain about a rare, negative experience. I regret visiting him. I waited over an hour past my scheduled time, he spent less than a total of five minutes with me - while speaking over me to stop me asking questions & giving me an at times confused look. I could tell he was only concerned with getting me in and out as quickly as possible. He then went on to say I would likely need 6 months of physical therapy to correct my knee pain, wrote me a prescription for anti-inflammatories & stopped answering my questions after I received X-Ray. Despite telling me I would likely need 6 months of physical therapy, he recommended I return to him in ONE WEEK for another visit. Why? I've had this pain for one year, I supposedly will need 6 months of physical therapy, and he wants to see me again in a week? This guy is just milking the system for as much cash as he can get. He doesn't care about me, you, or anyone else. To say I'm disappointed is a severe understatement. I can't believe I'm going to be obligated to pay him anything, it makes me angry.Save your money and see someone who is going to give you worthwhile service for it.
1.0 Rating
May 20th, 2011
Uncaring, Unprofessional, Horrible bedside. Just a theif!
I wouldn't go back to this Doctor for ANYTHING! The receptionist is extremely rude. I was charged $35 to complete 1 page of paper work (not covered by insurance). My 2nd visit lasted less than 5 minutes for me to tell him nothing was wrong. He didn't even examine me or anything. With a visit that short I would have thought he could have completed the 1 page of $35 paper work during this time, but noooo. I had to come back. To complete the paperwork would have probably taken 5-10 minutes which would have resulted in a possible 15 minute office visit. He didn't explain anything from my MRI that he sent me to get. I think this guy is a world class rip off and will recommend you to get anything that will give him a kickback and help people he knows get money from patients in need. STAY AWAY! RUN AS FAST AS YOU CAN TO ANOTHER DR.
1.0 Rating
April 18th, 2011
Incompetent Dr.
Came into office with excruciating neck and shoulder pain-could barely move. Office staff rude and uncaring. Nurse moving my neck around in agony-crying in pain-no compassion- dr did no background- physical exam- looked at xrays-said arthritis - prescribed drugs- said no mri necessary, no rec for heat, ice, treatment, or sling to relieve shoulder pain, said come back in a week-said I am from out of town=said well, if you're still here, come back in a week. Given prenisone by different ortho-mri revealed herniated disk-need cervical mri and surgery. Dr. is a complete idiot--staff rude. Can't believe I even went there-usually do my research but in such agony I went to the first place that had an appt. No wonder they had an appt!!!!!
1.0 Rating
April 12th, 2011
knee surgery
1.0 Rating
April 28th, 2009
HE'S ALL ABOUT MAKIN' BIG BUCKS!!
1.0 Rating
June 30th, 2008
Inconsiderate, Money hungry! Find someone else
I work in surgery and went to see Dr Christensen as a patient. He is the most arrogent, inconsiderate, un-caring, money hungry surgeon I have ever met. He owns his own Physical Therepy on site. All he wants to do is get you into his facility for as long as possible for the $. He came into the room already knowing what you was going to say, without going over my extensive medical history. He did not even sit down to discuss options. Barely did an exam (if that is what you would call it). He was also extremely rude to a family member that was with me that had conserns. All he said to her was: "I don't know why you are telling me this". HELLO! DR you are supposed to talk to your patients and their families and address their fears and concerns, not dismiss what they say and just try to get money from them and the insurance. O, he also had his staff take X-rays, that he never looked at. His staff all seem very miserable to be working there. Find another Dr, there are good ones out there!
1.0 Rating
June 20th, 2008
No compassion and appears to be deaf
5.0 Rating
July 9th, 2017
5.0 Rating
July 9th, 2017