Rate Now
Share Your Experience
Have you seen Dr. Curtis Doberstein?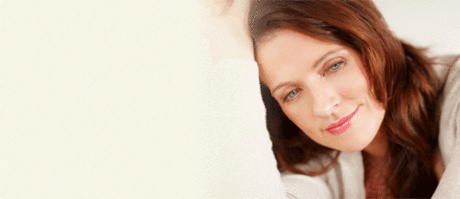 Epilepsy
Get the facts about epilepsy, including the different types, symptoms and causes of the condition.
57 Ratings with 14 Comments
5.0 Rating
October 7th, 2016
Nurse
5.0 Rating
May 20th, 2016
Absolutely the BEST
5.0 Rating
March 8th, 2016
PAIN IS THE SIGNAL OUR BODIES GIVE TO TELL US TO SEEK HELP
He is Excellent, and you will not only feel safe, you will be safe in Curtis Dobersteins' hands. As a professional myself, in another field, I can assure anyone and encourage anyone, who is experiencing pain in the spine or neck, to seek an appointment with Dr. Doberstein of the NEUROSURGERY FOUNDATION, INC. which is comprised of the top seven Neurosurgeons, Vascular Surgeons, and Pediatrics, Spine and Function Surgeons. Dr. Doberstein also serves as the Brown Medical School Neurosurgery Residency Program Director. He directs the Section of Vascular Neurosurgery at Rhode Island Hospital. Surgery is the last option Dr. Doberstein and the members of the NEUROSERGICAL FOUNDATION considers.
3.0 Rating
March 31st, 2015
Surgeries
1.0 Rating
October 27th, 2014
Worst experience in my life...and still going
Heard some good things about Dr. D, so I let him perform a discectomy on me. I knew I needed surgery, and soon, so I took the first appointment I could get, and it happened to be him. After many weeks of recovery, I have worse pain in areas that I have never even experienced pain in previously. Every time I call the office I am told "that is normal." Each conversation lasts about 45 seconds. Now I have been calling for 5 days, and can't even get someone to call me back. I am experiencing too much pain to begin physical therapy and don't know what to do, seeing as how Dr. D's office is the one "caring" for me. There's hundreds of surgeons in the area. Go find one that people say truly cares, cause this staff does not!!
1.0 Rating
March 30th, 2014
worse experience ever
worse experience ever, your office staff is rude, just because you are a well respected Dr, doesn't mean you should treat your patients like they are just a paycheck, I almost continued to live my life in crippling pain because of the 15 min appointment I waited 4 weeks to have with you. You told me i needed surgery, and you were right, but there was no way I was going to let you cut on me... Just a piece of advise not that you care, but you were so NON CARING, and so unattentive during our consultation,which was very upsetting to me and my wife because we were both terrified with the thought of me having surgery, we needed some answers and some reassurance. What we got from you Dr Doberstein, was nothing,,, if you think back you may (i doubt it) remember our conversation. Yep you need surgery, so make up your mind, and you and your PA walked out the door.. We attempted to ask questions during our short visit and you cut both of us off, in mid sentence, I guess you had a golf game to get to because as you were leaving you through a printed piece of paper explaining the procedure on your desk and walked out. YOU ALMOST CAUSED ME TO LIVE MY LIFE IN CRIPPLING PAIN,,,, bet you don't even care, but i thought i would tell you,,, I was fixed by the best neurosurgeon on the east coast, and believe me I am telling everyone,....Oh Yeah just a little tid bit for you, my wife's physical therapist and her neurologist said she needed to see a neurosurgeon and go figure they both recommended you.... You can bet my wife told them both the story and she wont be coming to see you and neither will any other people I know that need your services..... They are all being referred to the COMPASSIONATE, CARING, PROFESSIONALS..
1.0 Rating
January 25th, 2014
This man does think he is God. He has operated twice on me. The last operation was a failure. The disc is still pressing on the S1 nerve and all the test show so, but Dr. Doberstein has not told me the test results, acts like there isn't a problem. If you see this man, ask for a copy of all your test and read the results for your self.
1.0 Rating
December 30th, 2013
don't bother with "god"
5.0 Rating
August 2nd, 2013
Recent microvascular decompression surgery
It is so hard to put into words the wonderful experience I had . I am now pain free (after 6 years) and finally have energy because the medication has been reduced. Dr.Doberstein and staff were so caring,compassionate and so understanding. Every part of the procedure was explained very clearly and in words I could understand.
5.0 Rating
April 16th, 2011
The best I could ask for
I developed an urgent problem - foot drop. My PCP obtained an MRI that showed a possible cause (disk disease) and referred me to Dr. Doberstein. Got the appointment in less than 48 hours, got great care and attention. He could have operated but instead got a further test that showed that although I needed surgery the foot drop was not due to back disease. I was given appropriate care for the foot drop and then had the back surgery on an elective basis rather than as an emergency. The surgery was very successful, my care was great, and I now realize that Dr. Doberstein could have not gotten the additional test, taken credit as a "hero" for treating the foot drop, but instead did it all right. A great experience. And yes - I didn't get a hug.
3.7 Rating
March 21st, 2011
Good Surgeon
If you are looking for a pat on the head or someone to give you a hug go somewhere else. Dr, Doberstein is a highy skilled, highly trained neurosurgeon who whas able to place steel screws, steel plate and take the pressure off my spinal cord and relieve my 2 years of crippling pain. Hes a serious guy with one focus in mind, making surgery a success.
1.0 Rating
May 31st, 2010
Patients Beware!!!
Dr. Doberstein performed laminectomy/discectomy at my L4/L5 at RIH. Was discharged after about 12 days. Within 2 days incision started leaking fluid. Repeatedly called Dr. D's office for 2 days with no response. Was forced to go to my own PCP who immediately referred me to a local orthopedic surgeon who planned on admitting me the next day. Never made it. Woke up in middle of night in excruciating pain and was rushed by ambulance to SCH. I was in OR within 2 hours for surgery to start cleaning out wound due to staph infection. After surgery, new doc told me if I had been treated any later, staph would have eaten through my spinal cord and I would have been paralyzed from the waist down. Dr. D pushed his way back in on my case and he had me in OR again days later. Nine days later I was discharged with a PICC line in my chest to administer IV antibiotics. Dr. D wrote a prescription for 6-8 weeks of gentamicin (very dangerous antibiotic) even though it should never be given more than 15 days. On day 29, I reacted to this medication - my vestibular system (balance) was completely destroyed. When my case went to trial, Dr. D sat there and claimed that he had written the script for another physician who wasn't even treating me after discharge. Ironic that he could write a script without even talking to this other doctor (there was no contact). Dr. D may be a halfway decent surgeon but if you are the unlucky person who develops post operative complications, he doesn't want to hear it and he will not be there for you!